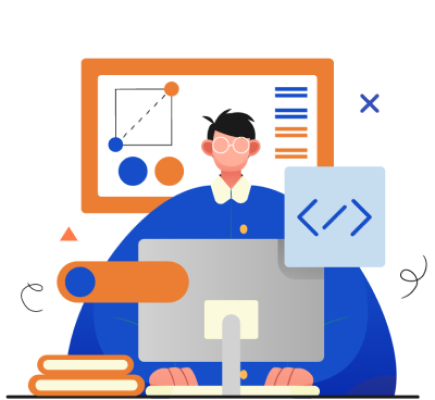 DIGITAL DESIGN AND BRAND CREATION
Drive your business forward with remarkable brand experiences.
We create bold designs that catch the eyes of your audience and deliver a compelling message. Whether you'll be using it for your digital ad campaigns or for your social media posts, our designs can deliver results.

CREATE BRAND RECOGNITION
Be recognized no matter wherever your content goes.

ESTABLISH BRAND CONSISTENCY
Don't confuse your customers, there's only one YOU!

BUILD CREDIBILITY
A strong brand creates trust and sets you apart from your competitors.
Schedule your free consultation!
Create a brand that delivers results
Beyond your logo, how you look plays a lot into how you make people feel. We'll bring your vision of your business to life through brand guidelines that ripple across every asset of your brand.
A logo can be described as the face of a company— it is essential to your identity and brand. A creative logo design tailored to your brand's culture and values can make a big difference.

The right creative attracts the right kind of attention.
Activating your social media channels doesn't mean you'll automatically be successful at it. Most of the time, the problem is that the right creatives aren't being used.
With years of experience, we can help you find out which creatives work best for your target market.
Helping you connect with your customers
Should businesses post Stories? Definitely. A clever story content is a quick and easy way to engage with your audience that could turn into potential customers.
We create ads that generate real results.
Highly-creative ads are more likely to make their mark with consumers. Get noticed in the sea of online ads and cut through the noise⁠—capture your target customers with high-performance ad creatives.
Creative, innovative, scroll-stopping designs
Is your brand outdated and needs revitalization? If your brand doesn't match what your business really is, we are here to help.
We'll let our results do the talking:
Ready to take your business to the next level?
Schedule your free consultation now.