In the recent years, we've seen Content Marketing as the beacon of light that will save us all marketers from the evils committed by previous marketing efforts like intrusive ads, spam, and bad links, among others.

We've seen what Content Marketing can do and we've come to realize the breakthrough it offers for businesses around the globe. We started trying out all the new content marketing tips and tricks to increase online visibility, reliability, and sales. But just implementing these marketing strategies aren't enough, you have to implement them *properly*.

So here are some 5 mistakes that you might be committing with Content Marketing:
1. Writing Boring Headlines
Settling with a boring headline is more like giving up on your article — no matter how great it is.

If you can't make a great first impression, what else would make that person read that blog post you wrote? Content Marketing focuses on content that's meaningful for the readers, but how can it become meaningful for them if the title of your post doesn't even grab their attention?

Worry not! Even the best copywriters have to deal with this problem, so here's a complete guide on how to create powerful headlines by our favorite marketer – Neil Patel.
2. Not Paying Attention to Your Audience
Copywriting can take a lot of time and effort when you're trying to churn out the best kind of articles, posts, or blogs. Even the most experienced writers can make mistakes and stray from the path of quality content sometimes.

It's important to understand that keeping your audience in mind will ensure that the content you'll be putting out will be relevant and useful to your audience.

As we stated in our blog, Why You Should Invest in Content Marketing, consumers nowadays have different reasons why they buy. The age of irrelevant links and posts have already passed and intrusive ads are now frowned upon.

Informative articles and useful content will enable you to create and nurture relationships with your audience, transform them into leads, and eventually into buyers. Continuously nurturing them with quality content will also transform them into loyal customers and promoters.
3. Not Being An Expert on the Subject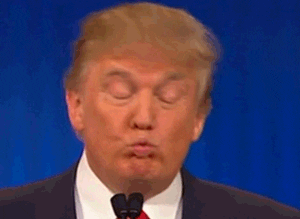 Similar to keeping your audience in mind, engaging your audience with well thought out articles will take a great level of expertise. People believe and follow industry leaders because they're the best at what they do and they trust them.

Establishing your reputation as an expert will not only help you create quality content, but people will also be drawn to your content if your words are backed by legitimate knowledge and experience. Your articles and blogs won't look like they're random and just made to increase SEO rankings, which may potentially damage your reputation as a business.

One of the core tenets of great content marketing is giving value to your audience, creating a nurturing relationship with them, and ultimately serving them.
4. You Aren't Boosting Your Content
By now you should understand the importance of quality content. But what if you've already followed these divine rules but still see no concrete results? Your pages aren't getting any likes, your website visits have little to no increases, your posts don't get any engagements regardless if you've been posting great content.

The problem may lie in promoting.

You aren't promoting your posts. Given, a great post should and will attract people – but what if your content isn't reaching them? If you're just starting out, your pages may only have a few hundred likes, and even so, with the new algorithms on social media, only a fraction of your followers will see your posts. So how will you put your content out there?

Ads. Sponsored Posts. Brand Collaborations. Promotions. Influencers.

You can use all these mediums to let the world know that you're out there giving out quality content and services. You can target a general set of people or you can further optimize and have a niche group who you reach out to specifically.

The more people you reach out to combined with quality content, you will start gaining traffic for your pages and sites which will ultimately boost awareness, establish your brand's credibility, and your SEO ranking.
5. Not Creating 'Evergreen' Content
Evergreen content is anything that can be a pillar topic that remains true throughout the years. It doesn't rely on time-sensitive articles and will continue to bring traffic to your website after its first publication. Yes, it's great that you're putting out content that talks about today's recent and hot topics, but content that provides real timeless value for your audience will keep new visitors coming in.

Evergreen content enables you to potentially attract more visitors and customers without having to spend more time and resources with new marketing materials. These articles can come in different formats and here are some examples:
Tips
How-to articles
Informative blogs
Lists (Listicles)
Writing in these formats don't guarantee that your content will be evergreen but these are the most common types that tend to become one.
Conclusion
All in all, Content Marketing still remains as the most effective and cost-efficient method for marketing your products, services, or yourself online. If done properly, the results definitely pay off.

Just remember to avoid these common mistakes:
Creating Boring Headlines
Not Paying Attention To Your Audience
Not Being An Expert On The Subject
Failing to Boost Your Content; and,
Not Creating 'Evergreen' Content
Good luck!
---
---
LIKE READING CONTENT THAT DRIVES REAL RESULTS?




SUBSCRIBE TO OUR NEWSLETTER TO GET IT STRAIGHT TO YOUR INBOX.
---