Filipinos are active social media users. In fact, they're considered the most active in the world. But what does this mean for Philippine businesses? How can they translate this into sales opportunities? Read on to find out.

Filipinos are known for their hospitality, camaraderie, and—well— active use of the internet and social media. Even during the pandemic, the Philippines remains at the top of the list in terms of time spent using social media. 

According to a report by Hootsuite and We Are Social, Filipinos have a recorded average of 10 hours and 56 minutes of internet use per day (4 hours and 15 minutes of which are spent on social media). That's four hours more than the global average of 6 hours and 54 minutes.

What do these numbers mean? These stats suggest that there are more sales opportunities for Filipino businesses, especially those that leverage the digital marketing landscape in the Philippines.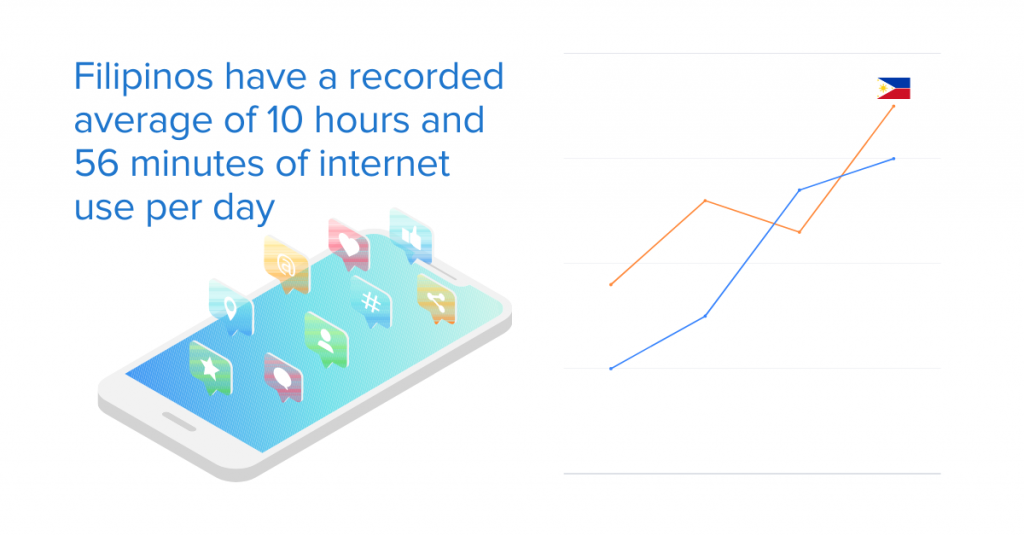 They also suggest that as long as Filipinos remain active on social media, Filipino consumers will remain open to marketing communication— targeted messages, advertisements, and personalized content.

This leaves the doors open for Philippine businesses to capture potential customers in the online marketplace and drive sales revenue.

So as a business, how can you take advantage of this opportunity? What are things that you should be mindful of when bringing your business online?
How to Start Doing Social Media Marketing in the Philippines?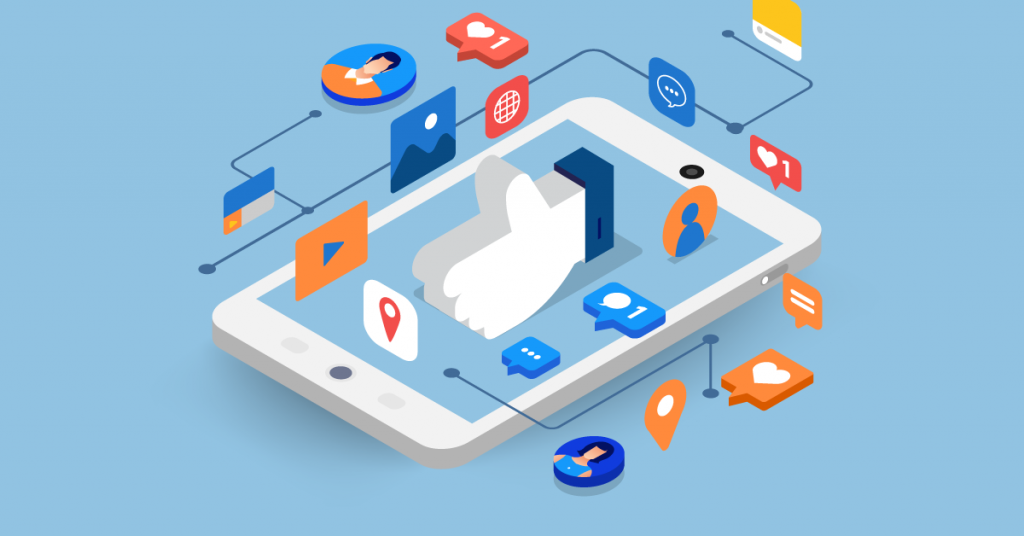 First, we'll teach you how to bring your business online.

There are many platforms out there, but Facebook, Twitter, Instagram, and LinkedIn are among the best. So consider marketing using those platforms.

The first place you should consider taking your business into is social media. And Facebook is your safest and most beginner-friendly choice of platform. Why? Because Filipinos are the most active on Facebook.

In fact, in the Philippines alone, there were around 74 million registered Facebook users in 2019. Facebook also dominates the country's social media market share, holding around 93% of the country's social media market share as of 2020.

Moreover, Filipinos rely on Facebook as a primary source of news. It's also their most-used platform so it's ripe for a business's product or service placement.
So how can you set up Facebook for Business?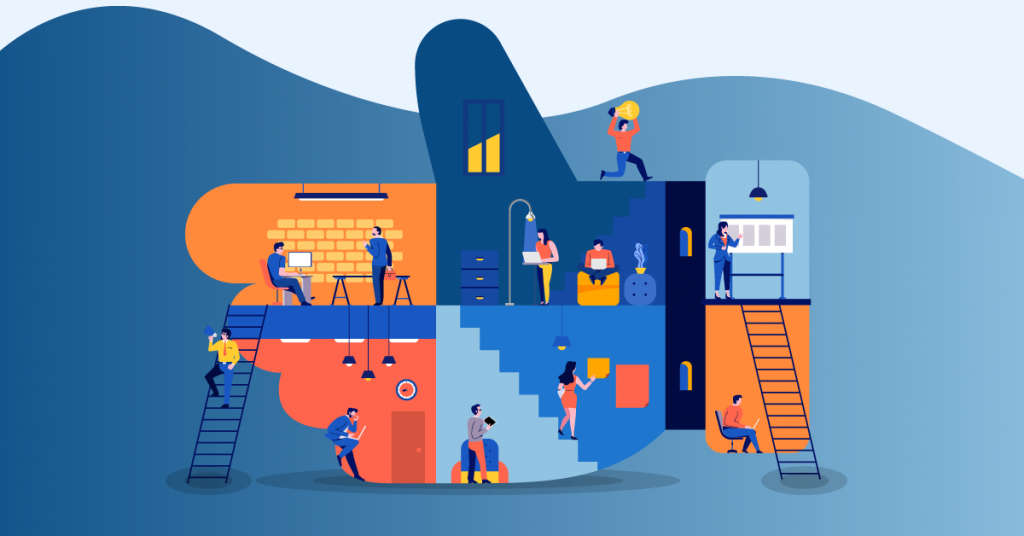 Go to Facebook.com/Pages/Create. You'll need a personal account for this one, but personal details won't appear on the Business Page.
Select a page type. You can choose between Business/Brand or Community/Public Figure.
Input your business details.
Upload a profile picture and cover photo. Make sure your photos are consistent with your branding. Be mindful of the optimum image sizes for Facebook.
Fill in details in the Edit Page Info section. Here, you can educate potential and existing customers on what your brand is all about. Make sure to type in your description, contact information, and any other important details like operating hours.
Choose a vanity URL and click on Create Page @Username. Vanity URL is a type of custom URL that is shorter and easy to remember. This helps people find you easily on Facebook.
Set up a CTA button like "Shop," "Call Now," "Contact Us," "Learn More," or "Like Page," among others. To do this, click the Add a Button under your cover photo. Your CTA button will help you achieve marketing goals like Brand Awareness, Reach, Traffic, and Engagement.
Finalize your Facebook page by making sure that everything's complete, correct and clickable. Check for errors. Revise when necessary.
Now that you're set to start, you would want to improve your chances of your social media marketing gaining traction. We've curated 8 simple social media marketing hacks that you can do quite easily.
5 Tips to Grow Your Brand with Filipino Customers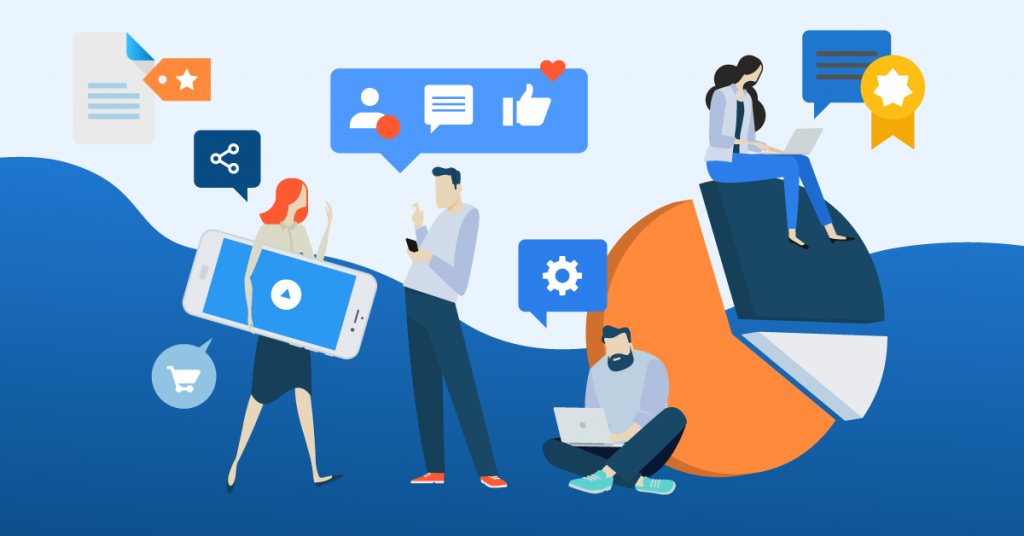 Next, we're going to explore ways to grow your brand with Filipino customers. Here are five helpful social media marketing tips for you to consider:
1. Improve customer trust through brand messaging
Customer trust is one of the most difficult marketing goals to achieve. It's important for a business to have as it makes it easier to nudge customers into performing desired actions— like making a purchase.

For Filipinos, brand actions in a time of crisis have a great influence on their trust. Actions like not taking advantage of a crisis to maximize profits, taking care of customers, and maintaining reasonable prices are important.

Taking these actions is not enough. To build customer trust among Filipinos, brands should actively communicate to customers that they're actually performing these actions during the crisis.
2. Visualize through videos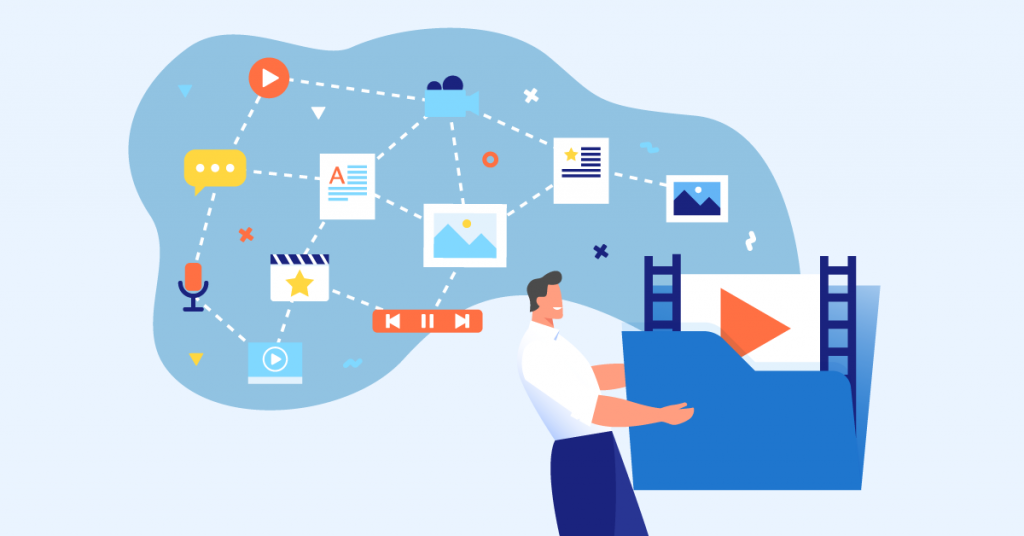 If there's one thing that the pandemic did to Filipinos, it's making them avoid physical interaction. This increased the need to consume content and videos are at the top of the list.

According to a report by Cisco, video content will make up 82% of all online content by 2022. This shows how important utilizing video content is on social media. Among the most preferred types of videos is short video content— Instagram stories, Facebook stories, and TikTok.

But while businesses should consider doing these as part of their social media marketing strategy, it's still important to focus on one (or two) platform(s) first.
3. Make your content easy to consume
Easy-to-consume content like short stories, podcasts, and newsletters allows you to capture your audience's attention immediately and not waste much of their time.

With so much content online, it's easy for Filipino customers to get distracted and ignore your content.

To ensure you pique and sustain their interest, consider doing the following:
Capturing the audience's attention within the first three seconds of the easy-to-consume content
Provide value, not just entertainment
Ensuring the content is relevant to the target audience
4. Consider live-streaming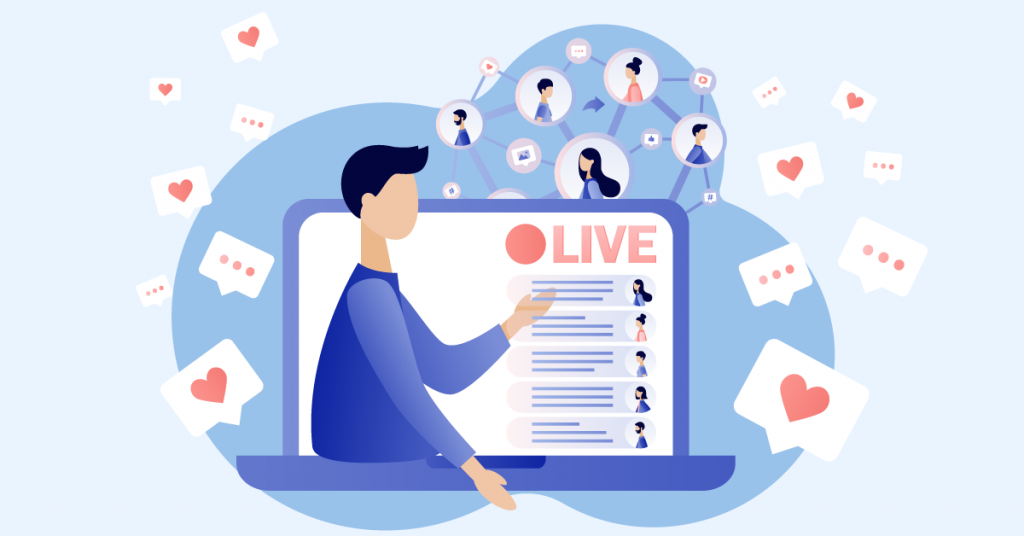 Live-streaming is an emerging trend on Filipino social media and owes its growing popularity to the pandemic.

By creating an interactive and excellent online buying experience, Filipino brands can interact with customers in real-time. They can also engage better with their viewers and check customers' opinions on certain topics, especially about their products.

Some live-streaming platforms allow users to add polls during the live stream. This lets businesses know more about customers' requests, budget, and product/service preferences.
5. Build a social media community
Social media communities like Facebook Groups provide brands a networking platform for their customers. Here, Filipinos can discuss and share their common interests— whether it's a brand, a hobby, or a product.

Brands can utilize these groups to engage existing and prospective Filipino customers in a meaningful way. They can facilitate a forum that provides solutions to customers' challenges, gather feedback from their experiences, and even advertise their own products through customers' recommendations.

They can also use these groups to launch new products, gain valuable customer insights, and just up their game when it comes to customer service.

Managing social media communities gives brands an opportunity to keep track of their customers' journey and build customer loyalty.

In a business environment with tight competition, customer loyalty is what drives customers to keep buying from you and not from the other brands that provide the same product or service.
Conclusion
If you are doing business in the Philippines, consider incorporating social media marketing in your growth strategy. Filipinos continue to be active on social media, which gives you plenty of sales opportunities.

Start on Facebook. It's easy and beginner-friendly. It's also one of the most used social media platforms in the Philippines.

Remember the tips:
Focus on building customer trust
Improve your messaging by providing video content
Make your content short, interesting, and relevant
Consider live-streaming
Build a social media community
Ready to launch your brand's social media marketing? Partner with us here at Eight Media. Get started here.
---
---
WANTING FOR MORE TIPS ON DIGITAL MARKETING?


SUBSCRIBE NOW AND GET THE LATEST IN YOUR INBOX
---