It's easy to understand why social media marketing is one of the most used strategies by Philippine businesses nowadays. It's cheap. It's simple. And it's almost effortless to maintain.

Find out how you can grow your business through social media in our guide to social media marketing.

Filipinos are known to be active on social media. According to a report, there were an estimated 78.5 million social network users registered in the Philippines in 2020. By 2026, this will increase to 91 million users.

For Philippine businesses, this means more sales opportunities. This is especially true during the pandemic. With many Filipinos choosing to stay at home and connect with people online, businesses that can up their social media marketing game are bound to outgrow others that didn't.

Social media marketing in the Philippines is not new. In fact, for the past 10 years, many Filipino companies have invested a lot in social media marketing. And being a small business is not an excuse. Social media marketing has proven to be even more useful for small businesses as it is less expensive, easy to do, and doesn't require a lot of manpower to maintain.

How can small and medium-sized businesses grow through social media? What are the ways for them to get started? Are there hacks and tips that businesses should be mindful of? These are the questions that this Social Media Marketing Guide will answer for you. So let's get started.
What is Social Media Marketing?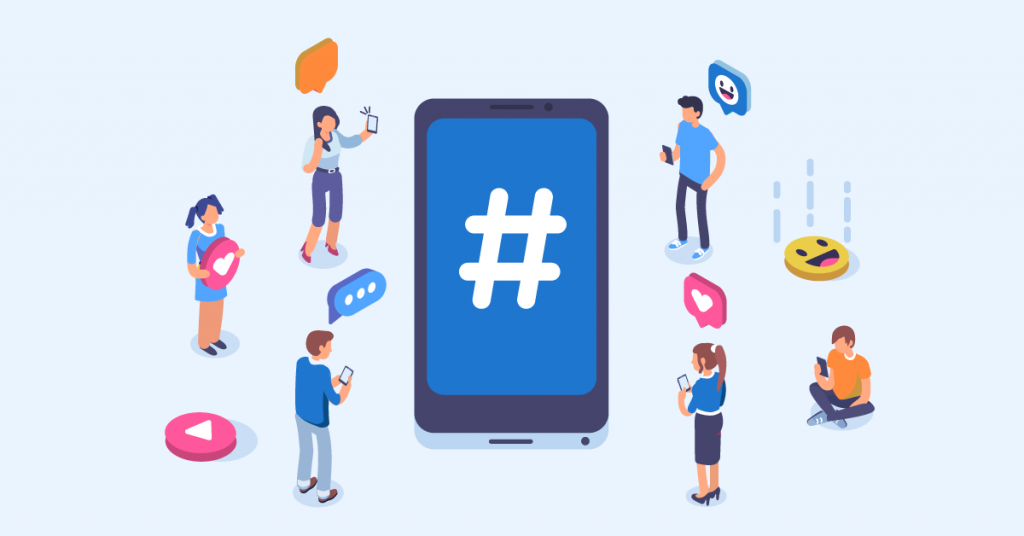 Social media marketing is the use of social media platforms and websites to connect with your audience and promote a product or service. It is synonymous and is often interchanged with terms like e-marketing and digital marketing.

Some treat social media marketing as just one of the many channels that make up digital marketing. But to many, social media marketing is extremely important as it helps them build their brand, capture leads, drive down costs, and drive website traffic, among others.

Social media marketing in the Philippines is not new. In fact, for the past 10 years, many Filipino companies have invested a lot in social media marketing.
And being a small business is not an excuse. Social media marketing has proven to be even more useful for small businesses as it is less expensive, easy to do, and doesn't require a lot of manpower to maintain.
Benefits of Social Media Marketing to Philippine Businesses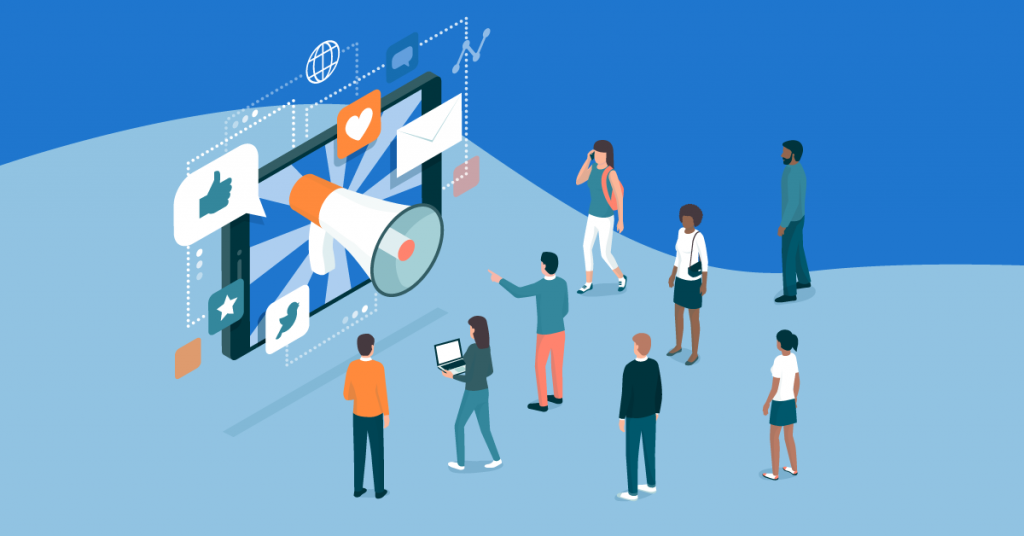 How does social media marketing benefit Philippine businesses? Among the many wonders it does are the following:
It helps build awareness
Brand awareness refers to the ability of consumers to recall or recognize your brand under different conditions. With brand awareness, consumers are able to include your product or service in their decision-making process whenever a need arises.

Being at the top of the list means you have achieved "top of mind" awareness. This means that there's a high likelihood that the consumer will choose your brand, out of the choices, to serve their needs.

This is why businesses invest a lot in marketing efforts to achieve this level of awareness in consumers' minds.

Social media helps build brand awareness through the following:
It enables businesses to quickly and smoothly engage potential and existing customers
It allows brands to promote their content to a wide audience
It helps businesses extend their reach through social sharing
It generates leads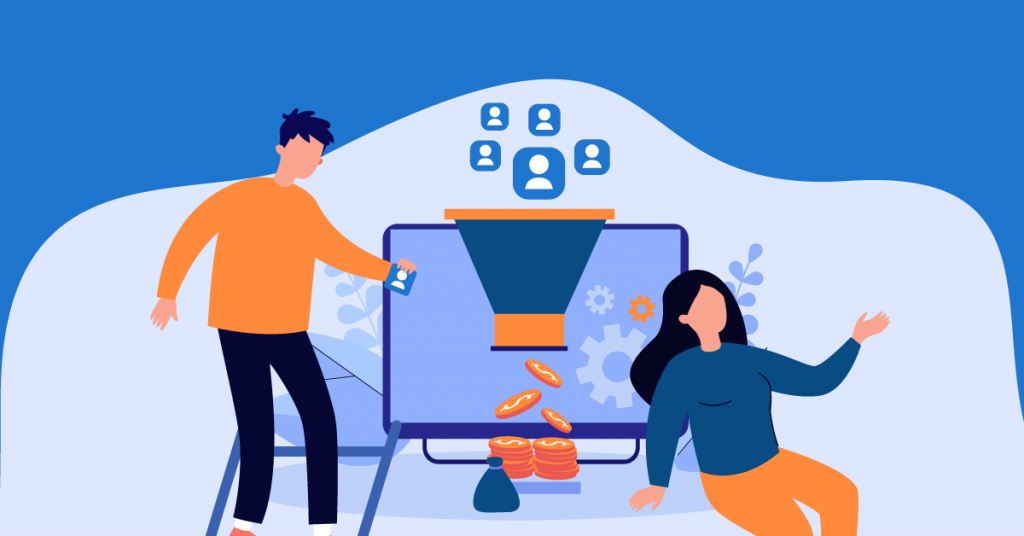 Promoting your brand through social media is easy and inexpensive to do. In fact, over 90 million small businesses use social media platforms like Facebook for their business.

In a Facebook results conference call in 2019, the company claimed that around half of survey respondents report growth in their businesses since joining the platform.

In the Philippines, the popular telecommunications company Globe used Facebook to generate leads for its broadband offering. This resulted in a 3x increase in leads, 10x growth in chat engagements, and 50% lower acquisition costs for the company.

But you might think that your company isn't as big as Globe and ask "Does my business still need Facebook?" With over 68.2% of the Philippine population (and growing) on Facebook, why not?
It increases sales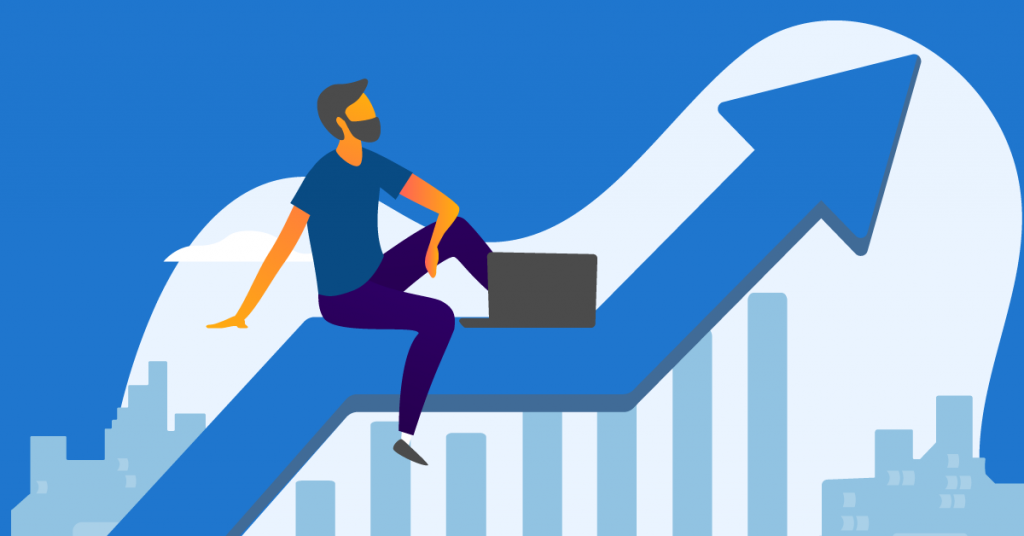 With improved brand awareness and enhanced lead generation results, an increase in sales is inevitable. That's the power of social media marketing and unfortunately, many local businesses underestimate it.

Despite Filipinos' active social media use, social media marketing in the Philippines is not as commonly implemented in other countries.

According to the GoDaddy 2020 Global Entrepreneurship Survey, only 51% of small business owners use social media and messaging apps to communicate with customers.

This number is small compared to the US which has 77.6% of small and medium-sized businesses (SMBs) reporting to have used social media to promote their businesses.
Social Media Marketing: Where to Start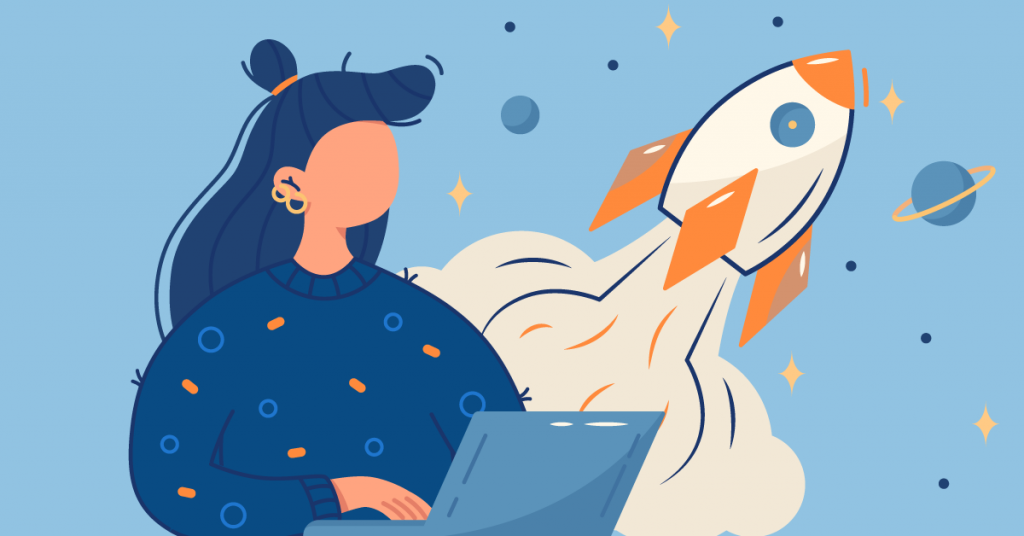 There are many options out there like Facebook, Instagram, Twitter, and LinkedIn. Where should you start?

The first thing to consider is your target market. So consider the demographics per platform:
Facebook: Mostly adult users with higher income. Over 50% are female. Most users browse using mobile devices.
Instagram: Younger users with higher education. Mostly female users. Wide range of income brackets. 
Twitter: Mostly Gen X and Millennial users with potential purchasing power. Evenly split between males and females.
LinkedIn: Mostly Gen X and Millennial users. Over half are male.
If your target market fits the user demographics of a certain platform, you can start to focus on doing social media marketing there. It's important to do it one step at a time. Don't spread yourself too thin by moving on to the next platforms immediately.

Also, consider the benefits per platform: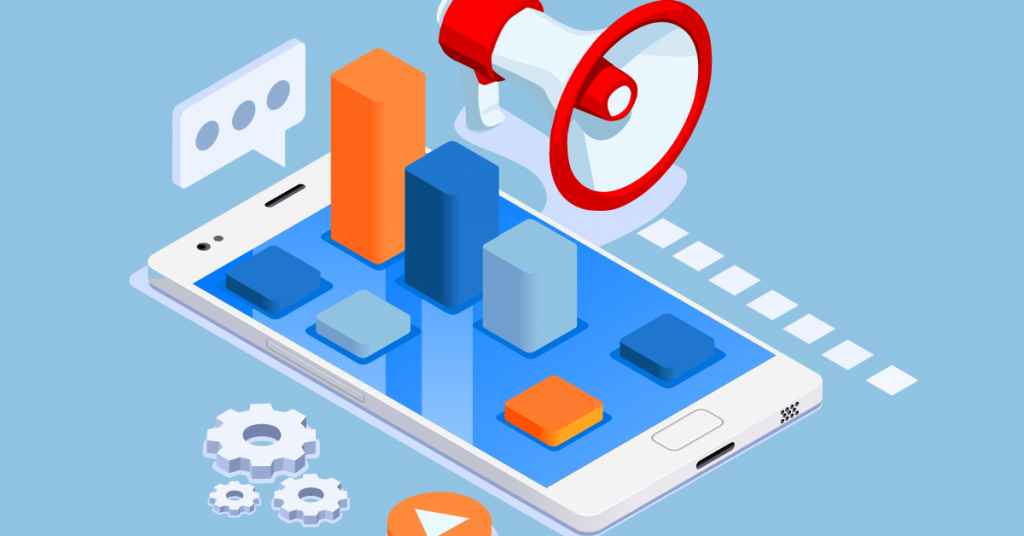 Facebook

Wider reach for brand awareness via shares and likes
Specialized communities at a global scale
Real-time following and relevant customer feedback
Available business tools (e.g. live chat via Messenger, page insights, Canvas, etc.) 
2.89 billion monthly active users
Instagram

Wider reach for brand awareness via IG Stories 
Specialized communities at a global scale
Real-time following and relevant customer feedback
Visual/influencer/moment marketing
Business insights 
1 billion monthly active users
Twitter

Wider reach for brand awareness via Retweets 
Smarter and higher-income consumer base 
Real-time following and relevant customer feedback
News/influencer/moment marketing
Business insights 
330 million monthly active users
LinkedIn

Wider reach for brand awareness among B2B marketers  
More business-centric and high professional population
Real-time following and relevant audience feedback
News/influencer/moment marketing
Business insights and tools 
310 million monthly active users
If it's hard for you to decide right now, the safest option is to start with Facebook. It's easy to use, free, and widely used. It also has the tools that let you do more— like Facebook Ads Manager which lets you place ads effortlessly and Creator Studio that lets you schedule posts in advance. 
7 Tips When Creating a Social Media Marketing Strategy
Now that you have a platform of your choice, let's start crafting your social media marketing strategy. Planning is key when starting out in any endeavor. It lets you organize seemingly huge tasks into smaller, manageable chunks.

So, what are the things that you should consider when marketing on social media? Take note of the following:
1. Set S.M.A.R.T. Goals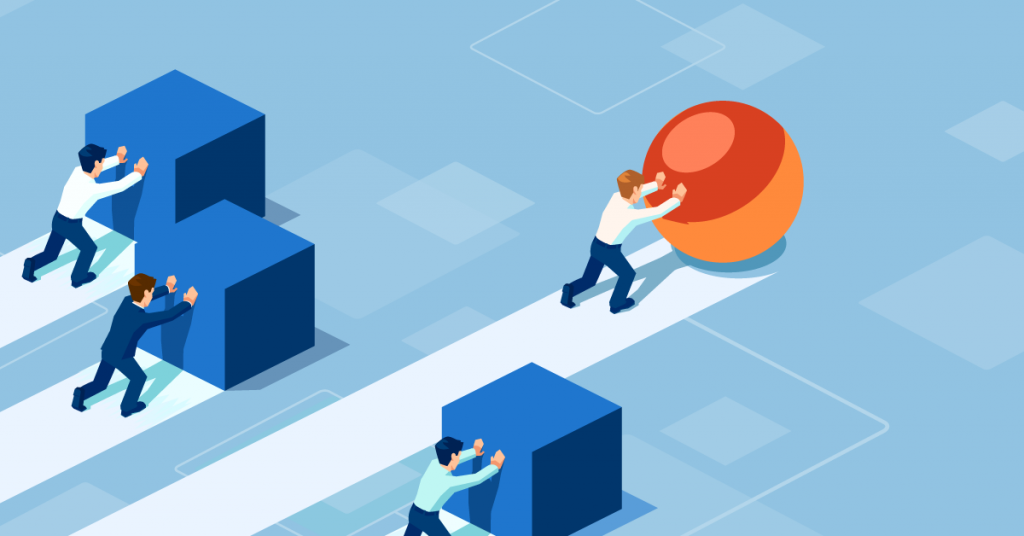 The meaning for the acronym has many variations, but the most common one used is Specific, Measurable, Attainable, Relevant, and Time-Based (S.M.A.R.T.)

SMART goals help you plan better strategies. It helps push you further and gives you a sense of direction. It also helps you organize and achieve your goals even with limited resources such as time, energy, and money.

To set SMART goals, first, you need to know what you want to achieve. In the business setting, this could be higher sales, more leads, or better engagement. It could also be reduced customer churn, more repeat purchases, or more website traffic.

Whatever your goal is, it's important to ensure it's SMART— it's specific, measurable, attainable, relevant, and time-based.

To make sure your goals are specific and measurable, it should be able to answer questions like:
What do you want to achieve?
How many/much do you want to achieve?
Who will help you achieve it?
What steps will you take to achieve it?
Asking yourself if your goal is attainable is fairly easy. Consider your available resources and current workload. This helps you estimate whether or not your existing goal(s) can be achieved.

Relevance is all about why achieving that goal matters to you. It helps you showcase to others why you're pursuing that goal in the first place.

Setting time-related parameters help you and everyone involved in achieving that goal stay on track within a designated time frame. It's an important standard of measuring success so everybody can be on the same page.
2. Know Your Audience More
If you think you know your target audience, well think again. Not everybody stays the same. That's why it's important for businesses to keep track of their audience and know more about them.

To do this, you can start by carrying out client interviews or surveying for customer feedback. You can then conduct market research and start identifying industry trends. Then analyze your competition.

After getting details from all these, this is where you start filling in details about the customer persona. Use analytics and implement an effective data analysis to complete the picture. And revise when necessary.
3. Focus on a Platform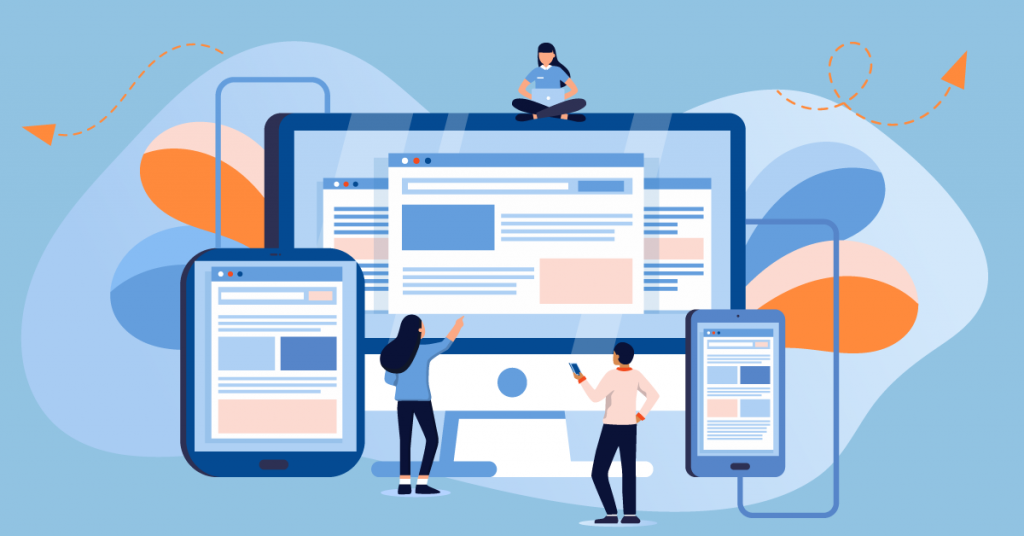 As mentioned above, focus on a single social media platform first before moving to other platforms. This lets you hit your target goals without spending too much resources unnecessarily whether it be time, money, or both.

You would want to start in the platform where the majority of your target audience is in. You want to be where they are, where they spend most of their time. This would better your chances of them finding you.

The trick here is to craft your audience personas well. You would want them to be specific that they can be differentiated from one another but not going far as they wouldn't look much like your ideal audience.

Once you've done this, it will just be a matter of aligning your identified personas to which platform fits them best. Don't forget to make sure that the user demographics of your chosen platform matches that of your target audience.
4. Learn from the Competition
Remember that you're not the only one running a social media marketing strategy. So it's important to always be on your toes when it comes to your competition.

Research and analyze what your competitors are doing on social media. Get insights on their customer interaction. Take note, you won't consider them as competition if they're not after the same people as you are.

Identify the things that make their strategy successful. And consider their weak spots— this helps you capitalize on opportunities that let you outgrow them.
5. Post the Best Content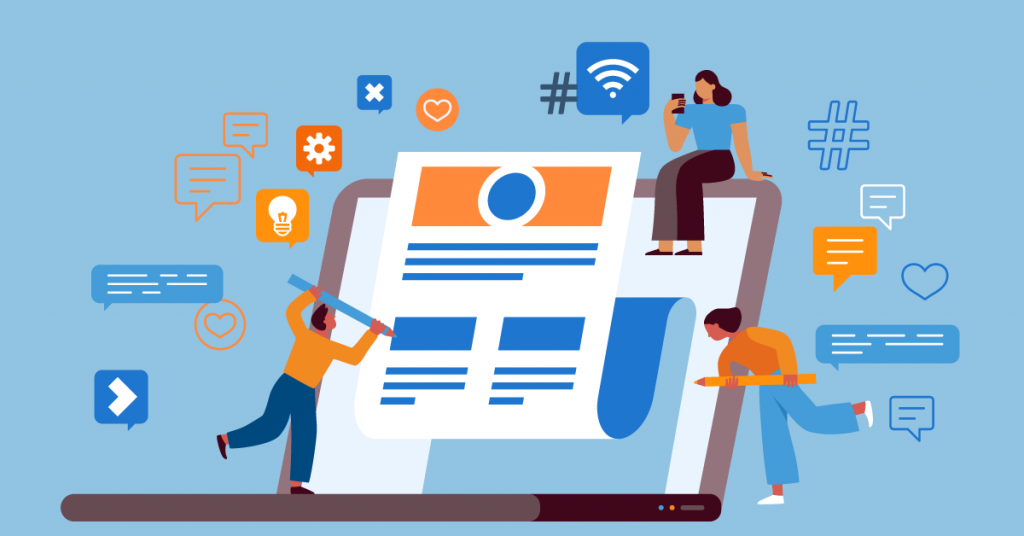 If it's not going to be the best, then don't post it. It's a simple rule to follow that helps prevent you from losing potential and existing customers.

Plan your content and make sure it's the best in terms of value and relevance. You know if the content is going to be valuable and relevant if it matches the needs and interests of your target market.

While you're at it, don't forget to make your content short and concise to avoid losing your audience's attention.
6. Consider Paid Promotions
Paid promotion or digital ads, as the name suggests, involves paying for any media space or placement to promote your content. It would be a waste if you've done all this work and not maximize its reach. Digital advertising is still effective as it acts as an powerful multiplier.

It's a great way to push your message further and gain a wider reach of audience. Some native tools allow targeting— limiting and filtering who sees your ads to maximize your ad campaign.

A mix of branded content ads— videos and photo ads on TikTok or Youtube, and stories on Instagram or Facebook— can also help businesses reach and engage their target audience effectively.

A case in point is Spotify Philippines's use of Facebook's branded content ad campaigns. In one month, Spotify achieved 26% more clicks than their goal and a 10.8x lower cost per ad recall lift than their goal.

Paid promotions are often considered better than organic promotion because of the following:
It helps you achieve results quickly
It is measurable, which helps you optimize your strategy the next time
It helps you build stronger relationships with your audience by targeting the right people
It can be cost-effective as you have greater control over who sees your ads and how much you pay for the ads, among others
7. Measure and Evaluate Your Performance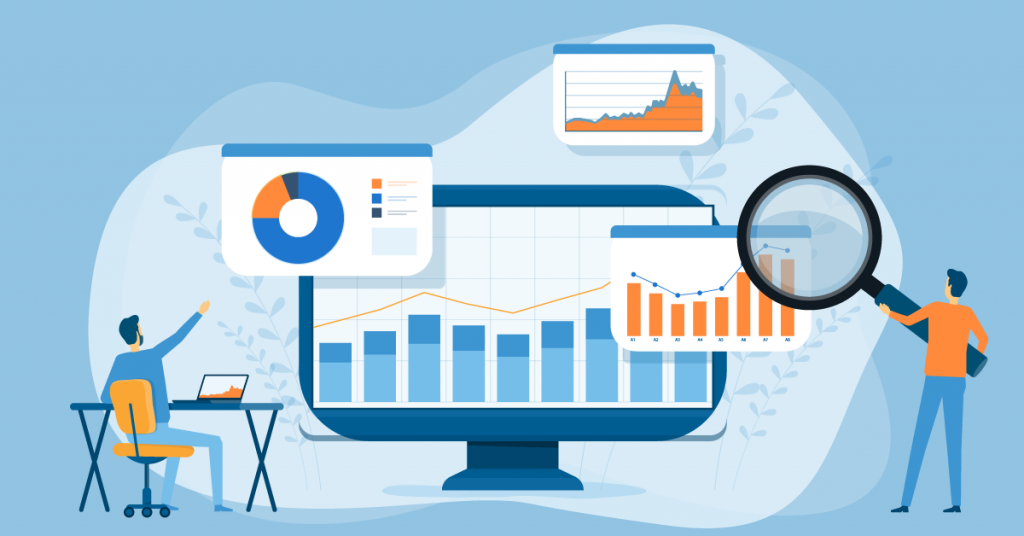 Track your performance and pay attention to your metrics. These inform you of how well you're doing with your campaigns and whether you should keep on doing them. Be objective as much as you can – implement data-driven decisions.

The metrics also let you gauge your performance to that of your competitors. By comparing performances, you can evaluate your strategy and work on what to do next. But more significantly, you would want to compare this to your historical performance.

Some of the metrics that you should keep an eye on are (depending on your objective/s):
Conversions and Conversion Rate or Return on Ad Spend (ROAS)
Cost per Click (CPC)
Click-Through Rate (CTR)
Cost per Result
Frequency and CPM
Conclusion
At this point, there's no question on what social media marketing can do to help a business grow. Big or small, almost every brand is utilizing social media as one, if not their main channel, to reach their potential customers.

The benefits not only help establishes your brand by reaching your audience where they are, but it also generates leads and has huge potential in increasing sales and your bottom line when you do it right.

Done properly (like in the 7 steps presented), social media marketing can accelerate the growth of businesses not only in the Philippines but, possibly, the world. The key is to plan it right, execute it in the best possible way, analyze your collected data, and improve your campaigns.

Social Media Marketing can be a handful, but done right rewarding is an understatement. If you ever need help, our experts here at Eight Media can help propel your business to reach its next milestone. Get started with a 15-minute free consultation here.
---
---
FIND THIS GUIDE USEFUL?
SUBSCRIBE NOW AND GET THE LATEST IN YOUR INBOX
---