Digital marketing in the Philippines is every business' most rational course of action. No ifs or buts about it: it would be a fool's errand even to consider overlooking the potential of marketing to Philippine consumers online. It should be any company's top marketing strategy, considering the country's strong digital presence and the online savviness of its population.

There is a vast audience online for businesses embarking on digital marketing in the Philippines. And so far, the response has been more than promising, as digital marketing specialists can launch their campaigns onto a massive pool of potential customers and consumers of varying ages and backgrounds, all while being able to gather information on them at the same time.

As you look closer into the digital marketing landscape, there's plenty of evidence to prove that it's only going to get even more significant.

How Dependent Are Filipinos to the Internet?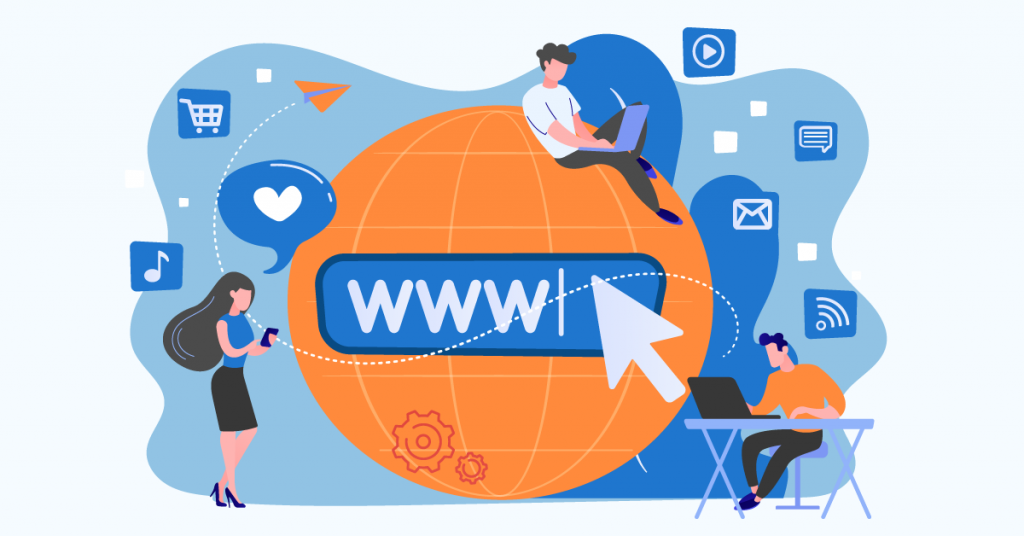 If you've browsed through the global trends now and again, and it feels as though the Philippines seems to have quite a lot of weight to throw around online, it's because it has a population that spends a good chunk of its time on the internet.

There are plenty of reasons why digital marketing in the Philippines is so successful, not the least of which is population. The numbers say everything:
73.9 million of the Philippines' 110.3 million population are on the internet as of January 2021. That is a commanding 67% of the nation's population and a 6.1% increase from 2020 to 2021 alone.
On social media platforms, 89 million users come from the Philippines as of January 2021. That's 80.7% of the total population.
On mobile platforms, 152.4 million mobile connections are tracked back to Philippine users. There are more Philippine mobile connections than there are people in the Philippines itself!
To understand how digital marketing in the Philippines has grown (and continues to grow), it's critical to understand just how many people live their lives heavily connected through the internet. The internet penetration showed a 59.5% increase in the past five years alone. In the Philippines, which is still primarily considered a third-world country, there's no reason not to be online.

Filipinos spend nine hours and 45 minutes a day being online on average. They spend an average of 3 hours and 53 minutes on social media, with Facebook and Youtube taking up most of their time at 96% and 95%, respectively. Instagram and Twitter follow at 64% and 56%. Communication gets done primarily online as well. FB Messenger is most used at 89%, followed by Skype at 37% and Viber at 34%.

Online shopping has also increased through the Philippines, lending the image of sustained growth for the eCommerce sector. In 2017, the market already reached $7.0 billion, expecting it to get as high as $10 billion by 2025. As a result, digital marketing in the Philippines has gained more ground as specialists realized that this substantial audience gave them a tremendous opportunity.
Viral Moments, Memes, and Witty Wordplay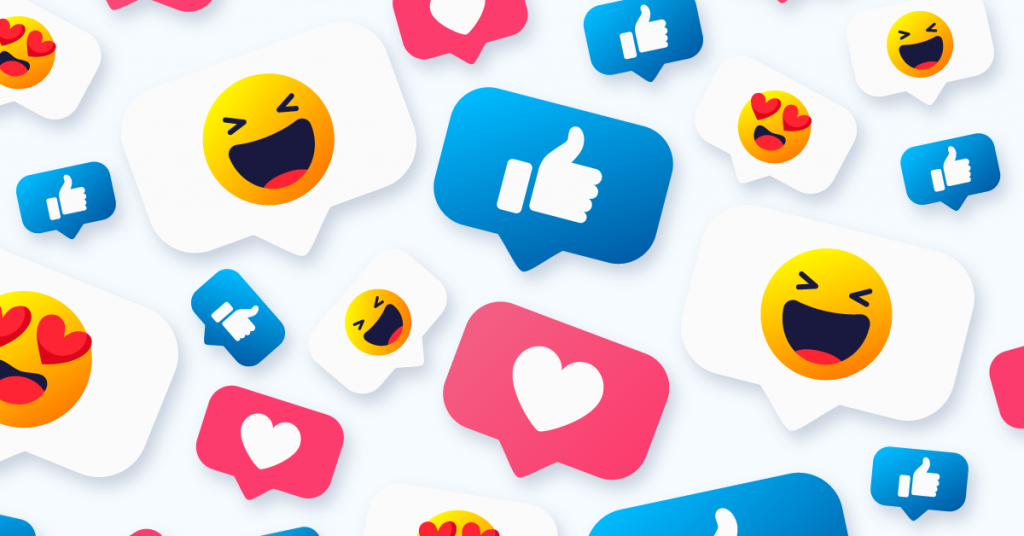 When you have an audience engaged online, cognizant of the trends on social media, and willing to absorb information from these platforms, it would be foolish not to take advantage of it from a marketing perspective. Combined with the Filipinos' natural curiosity and interest in imaginative, emotionally poignant, or funny marketing campaigns, there's a strong chance that a company with the right digital marketing campaign reaps some meaningful ROI.

Take, for example, Orocan Philippines' hilarious, self-deprecating campaign where it took the Filipino slang use of "plastic" for a fake person and delivered it as a means to sell their rather infamous line of plastic goods. Their online ads about "plastikan" drew laughs on social media, and the crown jewel of their campaign is the YouTube video of Victor Anastacio hawking their plastic products. It was a real hit, garnering a 24.5% sales increase for the company in 2019.

Need more evidence of why digital marketing in the Philippines is effective? Filipinos and Philippine companies jump onto trends and memes with great alacrity, especially when it strikes a chord in them with perfect timing. Philippine social media lit up just this year as, in the middle of a pandemic, "lugaw is essential" went viral. The line drew attention as it stemmed from the people's reaction to a video wherein a hapless food delivery person bearing rice porridge got stopped by LGU personnel from making his delivery, declaring the food "non-essential."

The outrage turned into a campaign, as just about every food business in the country, particularly those specializing in local food, jumped onto the bandwagon. Pages filled with social media posts declaring "lugaw is essential," and companies got tremendous engagement in each post through thousands of likes, comments, and shares. Grab Philippines, which had GrabFood and GrabMart delivery, was just one of the companies which gained from the trend, made sure to throw promo codes and discounts to customers as they engaged.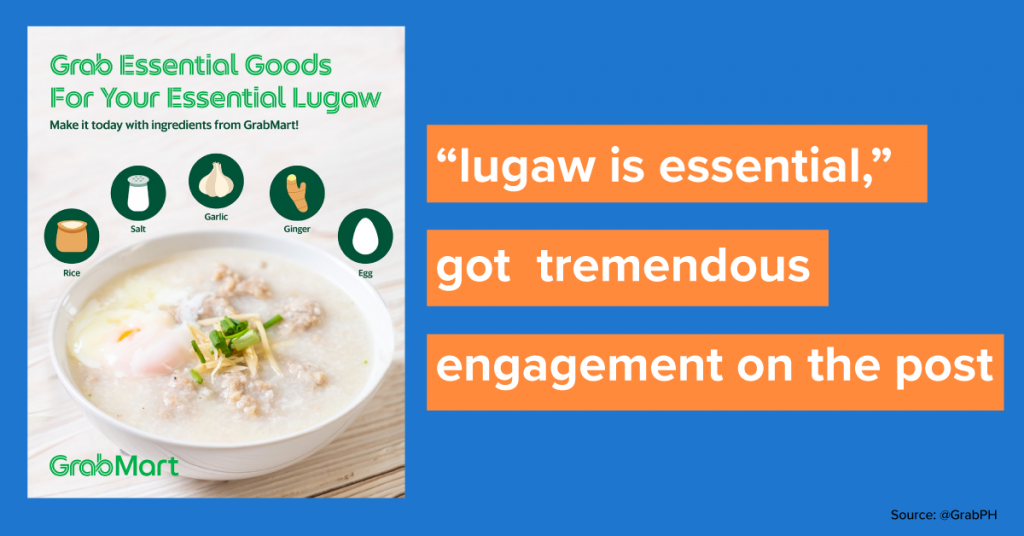 Creative and somewhat snarky social media posts are another famous tactic for effective digital marketing in the Philippines. With Filipinos' propensity for "alaskahan" or teasing, it's these social media posts, images, and captions loaded with double-entendres that are a source of entertainment.

Ligo Sardines Philippines, one of the biggest brands of canned food in the country, essentially turned itself into a voice of the people during the beginning of the pandemic in 2020. Their social media posts directly allude to relatable political and societal issues that trend as the country grappled with the pandemic. It garnered plenty of brand equity among consumers and fellow creatives in other digital marketing services in the Philippines, further increasing trust and brand recall in their company.
What Makes Digital Marketing in the Philippines Work?
Being informative and taking part in the sociopolitical sphere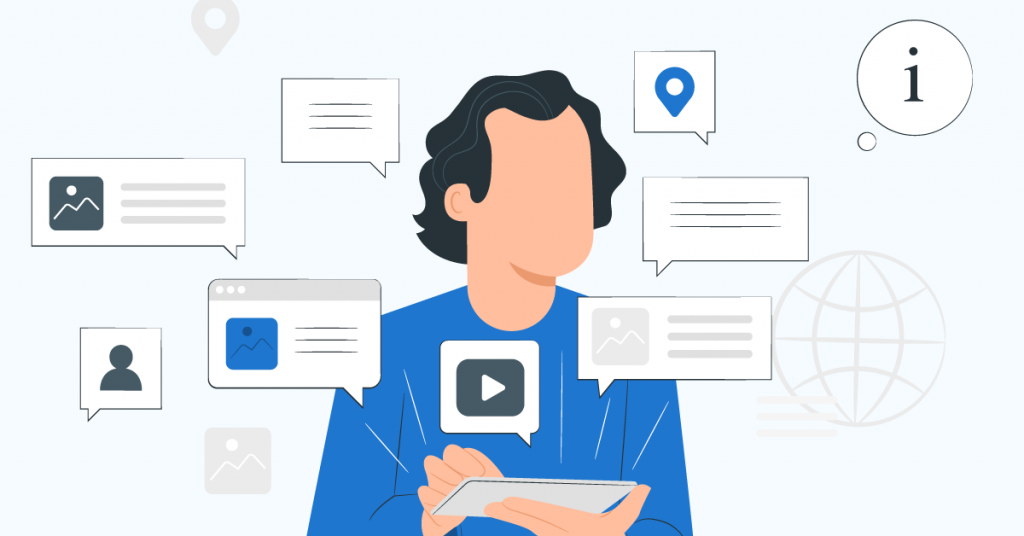 Most people in the Philippines prefer the direction digital marketing is going right now during the "new normal." With how creative and informative campaigns are, people welcome getting marketed to while being informed of what's going on around the country.

A study showed that 61% of Filipinos feel that brands should maintain this trend of being informative in their campaigns, especially around issues such as the COVID pandemic.
Emotion-evoking campaigns remain king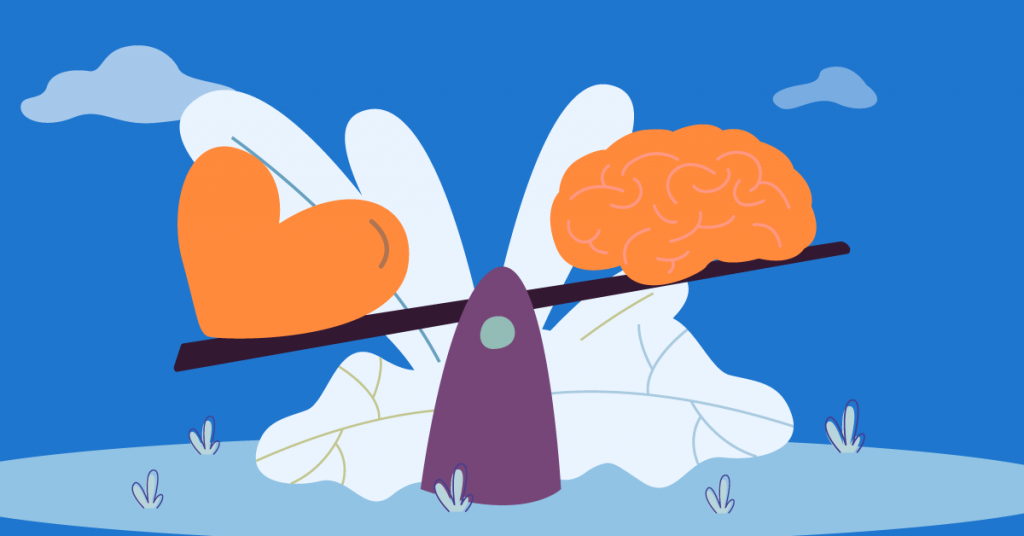 In the same study, 59% of Filipinos also liked funny, heartrending, or inspiring ads the most. Emotions are a great tactic in digital marketing. The Philippines enjoys online entertainment that provides a sense of normalcy and evokes positive feelings.

The warm, inspiring content allows them to feel hopeful towards the world around them and aids them in getting through day-to-day challenges. This optimistic outlook, letting people feel heard or understood, bodes well for brands that take up the tactic, such as Ligo's example made in the previous section.
eCommerce stands to benefit the most from digital marketing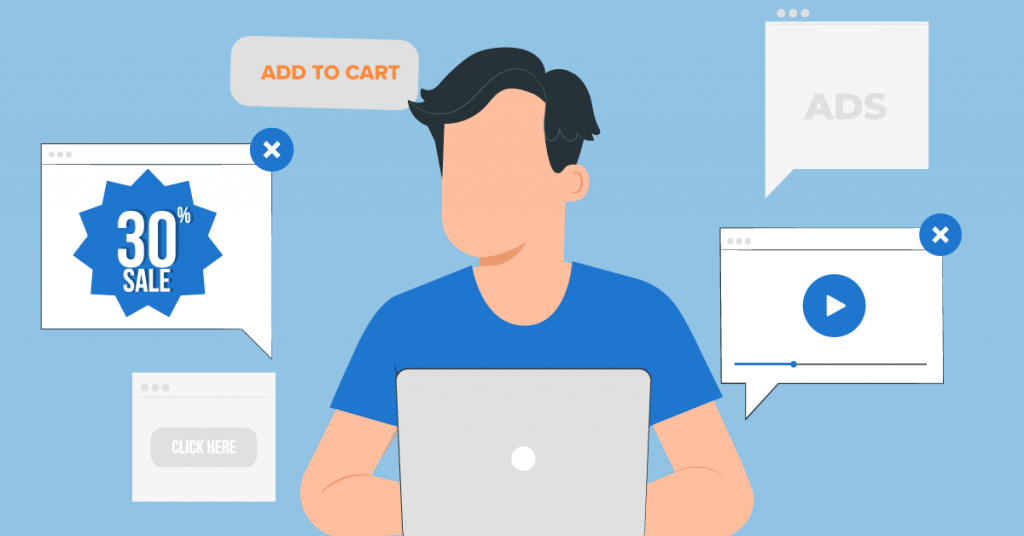 A Global Web study revealed that Filipinos have taken online shopping with enthusiasm and are likely to continue doing so even after the pandemic ends. Small businesses in the eCommerce industry planning to gain a foothold in the market will benefit from opening online storefronts and creating digital marketing campaigns.

Some examples are social media ads, using analytics to gather information about their target customers and audiences, and developing campaigns that ride along with the current online trends and issues.
Visuals are the best option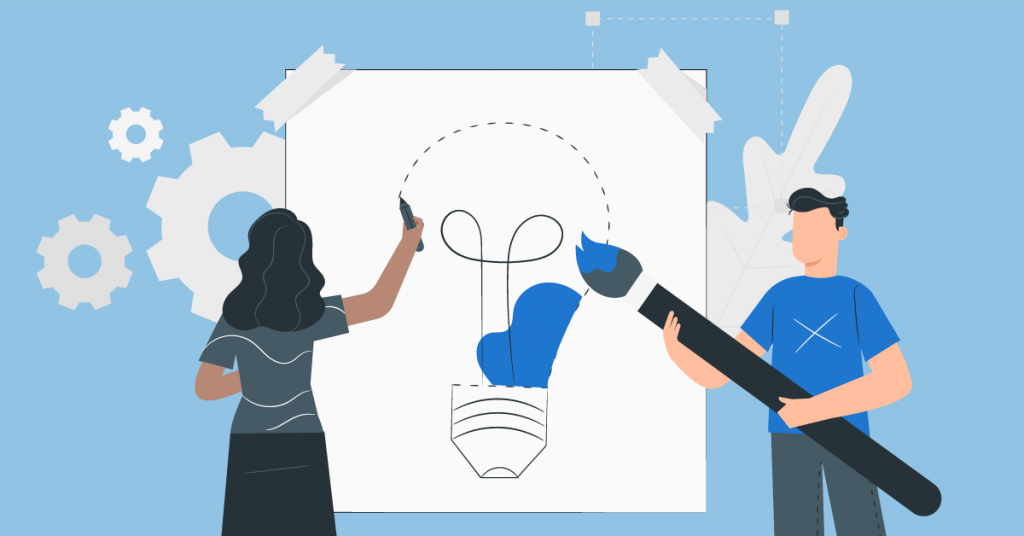 Digital marketing services in the Philippines have seen the effectiveness of visuals and design: colorful and well-designed ads, social media posts, videos, and infographics. Attention span on social media can be notoriously short.

A visual disruption is an excellent option for maintaining the attention of anyone scrolling quickly down their timelines and newsfeeds. Online shopping malls like Shopee Philippines and Lazada utilize this by presenting social media posts and ads that prominently feature their famous colors.
Brands grow through social media presence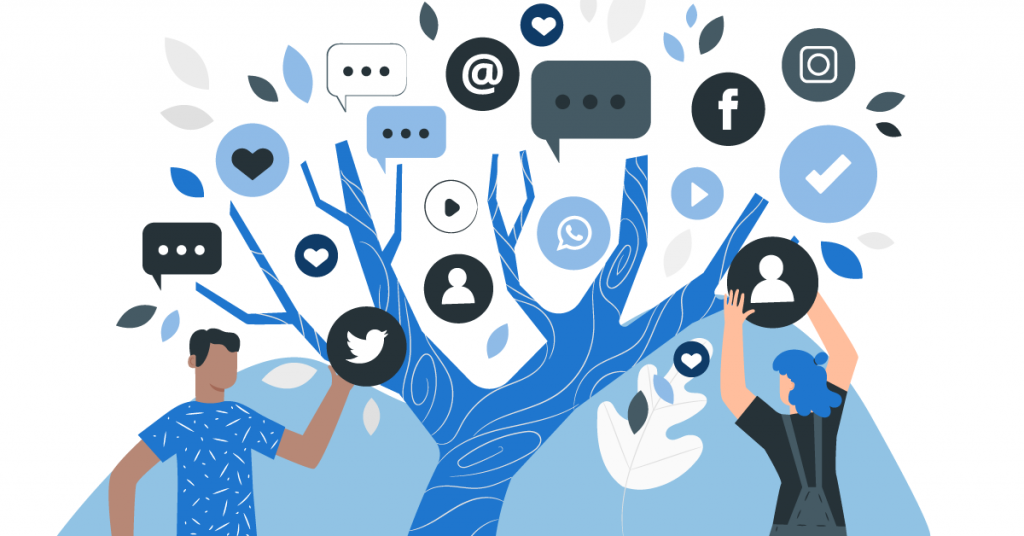 39% of Filipinos typically check social media before they do anything online, which applies to online shopping. This includes going to social media to seek out the opinions and reviews of others before making a purchase. This is precisely why digital marketing in the Philippines is so firmly rooted in social media. 

eCommerce businesses will benefit from creating a presence on visual-heavy social media platforms such as Facebook, Instagram, Pinterest, and even Tumblr. They can advertise their stores and promos there. Interacting with users and potential customers is also best done on social media, as many Filipinos use Facebook Messenger, Twitter, and Instagram to communicate with brands. 

Chatbots for Facebook Messenger help facilitate customer service queries for growing brands and help make discussions smoother. Social media managers can also answer customer questions or complaints in the comments sections of their brand posts. This makes customers feel heard and their concerns addressed. [Read: Eight Media's Social Media Marketing Guide]

Digital marketing in the Philippines continues to grow and is projected to grow up to five years into the future. Micro, small, and medium-sized enterprises, especially businesses in eCommerce, within the Philippines stand to benefit significantly from digital marketing and online advertising campaigns in social media.

By digital marketing to appeal to customers' emotions, catch their attention with visually striking and informative campaigns, and develop clear communication with consumers, there is every opportunity for a business and a brand to grow.

Digital marketing has grown and continues to grow throughout the Philippines, offering vast opportunities for local businesses to expand and elevate their brand awareness. Get started by clicking here and learn more about how you can bring your brand awareness to all new consumers.
---
---
BE UPDATED WITH DIGITAL MARKETING


SUBSCRIBE NOW AND GET THE LATEST IN YOUR INBOX
---