Digital marketing has become the weapon of choice for owners of micro, small, and mid-sized businesses to elevate themselves further in their industry. A robust online presence is critical for any company or business, regardless of size. Still, smaller companies benefit from the increased ROI that digital marketing delivers if they don't have substantial capital for a physical branding campaign.

ROI is vital for small companies trying to track customer behavior and perform analytics as to how their brand penetrates the market. Trending businesses gain more attention and get more traction from the target audience. Few markets have trended as much as eCommerce has, which grew substantially over the past year (up to $4.2 trillion sales).

The pandemic era has also changed the way people shop, with brick and mortar stores moving online or opening up storefronts. Businesses in non-store retailing, textile, clothing, footwear, department stores, household goods, and more have boomed in the online eCommerce sector. It saturates the eCommerce market, and it makes the climb even more challenging for a small business.
The Boon of Digital Marketing for a Small Business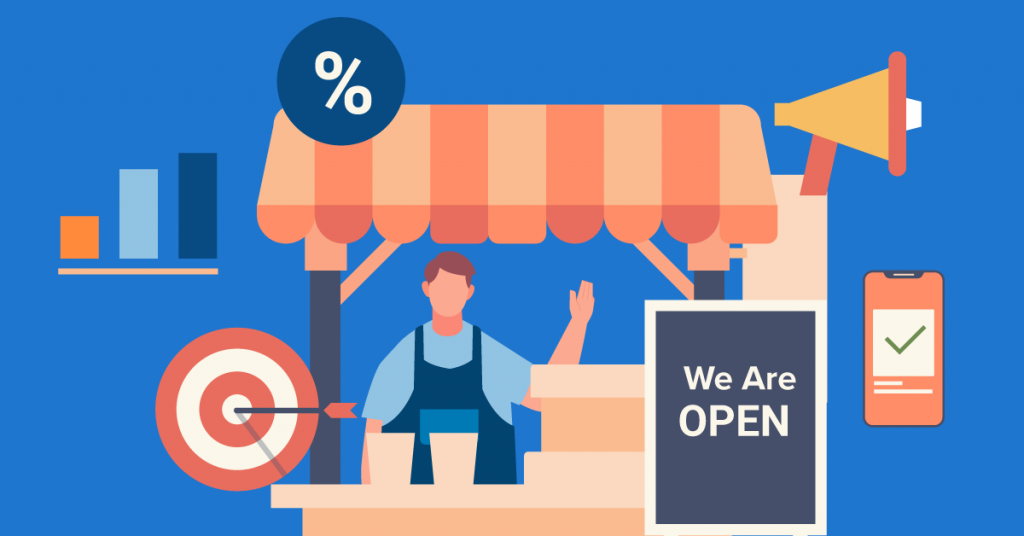 Marketing, especially digital marketing, will serve as a great equalizer and allow a small business to get a significant foothold or get their brand up there. Digital marketing benefits small businesses as word-of-mouth from customers who already had positive experiences with a company, or a brand is priceless.

This is because it gives small businesses ample opportunity to gather customer analytics, which is also critical for their future marketing campaigns. Digital marketing tools allow them to determine which posts, products, or even areas of their websites that their customers are most interested in or most eager to engage in.

From there, they can build upon what works and what their customers want to see more of from them. It lets them know what customers look for in their competitors and what others in the industry have that they might not. This customer-centric approach is valuable, especially during the pandemic era, as customers are now seeking the safest, most convenient, and most valuable items.

These analytic tools help small business marketing efforts create a roadmap for future strategies, product lines, and other services that they may have to add in the future.

Another great thing about gathering customer data through digital marketing is that it also allows them to look into buyers' intent even while still browsing. Buyer intent data is vital as a metric by which to measure how valuable a lead could be.

Hubspot had determined that at least 67% of companies use it to determine whether or not a customer would make a successful purchase. And considering how the market can be turbulent, especially in uncertain times, this information is valuable for a small business trying to avoid pitfalls or losses, and to maximize ROI.

Among the benefits of digital marketing strategies is that many different tactics can be used, depending on what a business is trying to achieve. Trending businesses often employ more than one tool or technique to learn more about their audience and what their potential customers want.

As a small business, these companies won't have as much budget for this kind of data analytics compared to a middle-sized or a large-sized enterprise. It also wouldn't have had time and resources to build the reputation, audience, and brand loyalty that a larger, more experienced business would have. But digital marketing provides them the cost-effectiveness that allows them to become more competitive and gain ground without having substantial capital or industry leverage.

A study by The Manifest has also uncovered interesting numbers on small business marketing that proves just how valuable it is to them: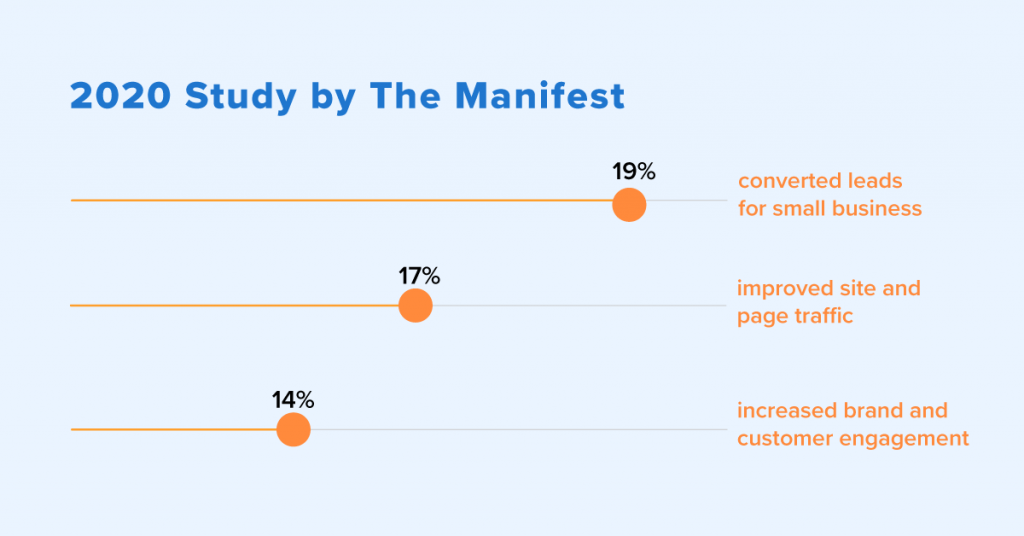 88% of businesses utilize social media to reach out to their customers and build relationships with them.
In the same vein, 54% of them also use email marketing to compound their digital marketing efforts and build on their customer relations.
2020 saw the advent of video marketing (up to 32%) from small businesses.
Small businesses also plan to use more website marketing (56%) to improve their website content.
A large majority (roughly 76%) of these small businesses believe that digital marketing has been and continues to be effective in helping them reach their goals.
As of 2020, the top goals for small business marketing are to convert leads (19%), improve traffic to their sites and pages (17%), and increase their brand and customer engagement (14%).
Build-A-Brand: The Important Small Business Marketing Strategies
In particular, small business marketing aims to build brand awareness while building a high volume of valuable leads. To do this, small businesses can leverage one or more of these highly effective digital marketing strategies and techniques:
1. Use Search Engine Optimization to its fullest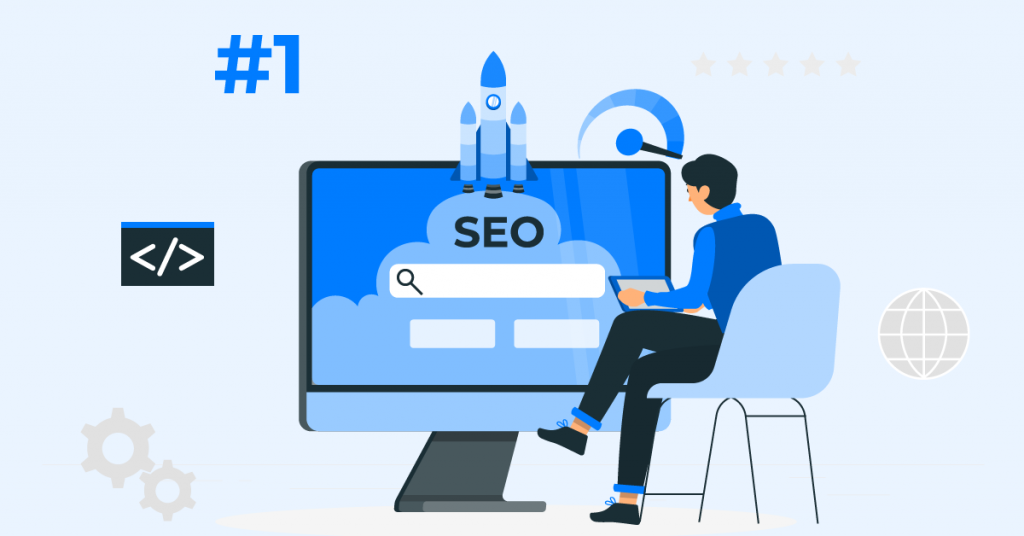 SEO is increasing the traffic to a website by lifting the website's ranking on Google search result pages. The attention span of the average internet user is notoriously short (roughly .9 seconds and the majority of them don't stray past the first ten search results, let alone the second page).

Improving a website's search results allows them to get seen by users who type in a specific target keyword according to what they're looking for. For small businesses seeking to get more qualified leads in their website traffic, reaching high rankings is critical. Here are some important tips on improving SEO:
46% of Google searches are people looking for local results. They're looking for geo-targeted responses, and the "Near me" searches have grown dramatically over the past two years (at 900%). Digital marketing for a small business needs to get geo-targeted in the same way.
Carefully choose your keywords. Don't simply opt for popular keywords—these are likely to have the most competition. Be specific. Always do your research or, better, look into available data and see what kind of keywords they're looking for the most. It also helps to look into what keywords your closest competitors may be using.
Use phrases. Google's search engines (along with Siri, Alexa, Google Home, Cortana—just about every AI assistant) are accustomed to using the kind of natural language that people use when searching. By using natural language and key phrases, you're making it even easier for these searchers to find you and your website for the answers they need.
2. Leverage the power of Social Media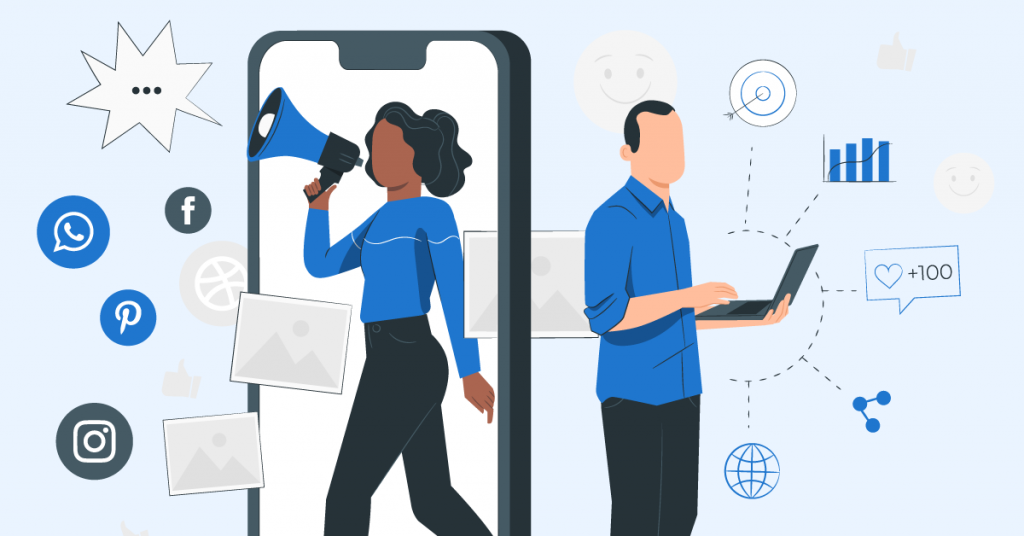 Never underestimate the power of social media to give a small business incredible brand equity. The rise of social media influencers has been attributed to them being used specifically for this marketing approach. Furthermore, many trending businesses became famous due to social media, and they utilize the platforms to gain more followers, engagement, and leads.

Up to 88% of small businesses invest a lot of marketing capital into social media because of its effectiveness. And businesses, large or small, startups or established enterprises, place significant value in social media marketing. With just about all demographics in age and gender using social media, it would be remiss of any small business to overlook what marketing can do for them here. Some important tips for Social Media:
Share your customer's positive experiences with your company or brand on social media. If you have a review page on your social media pages, make use of them. 72% of customers use social media to check for positive reviews and experiences from other customers before purchasing.
Use social media channels like Facebook, Twitter, Instagram, and more to connect to your audience. You should engage with them, ask or answer questions, and act as a social media help desk so you're aware of how your customers feel about a product or service you offer.
Create ads to reach even more audiences, expanding your reach and getting your brand name out. Use compelling copy to your target audiences. Discuss pain points and how you can resolve their problems.
3. Content is still king and your Swiss-army-knife of marketing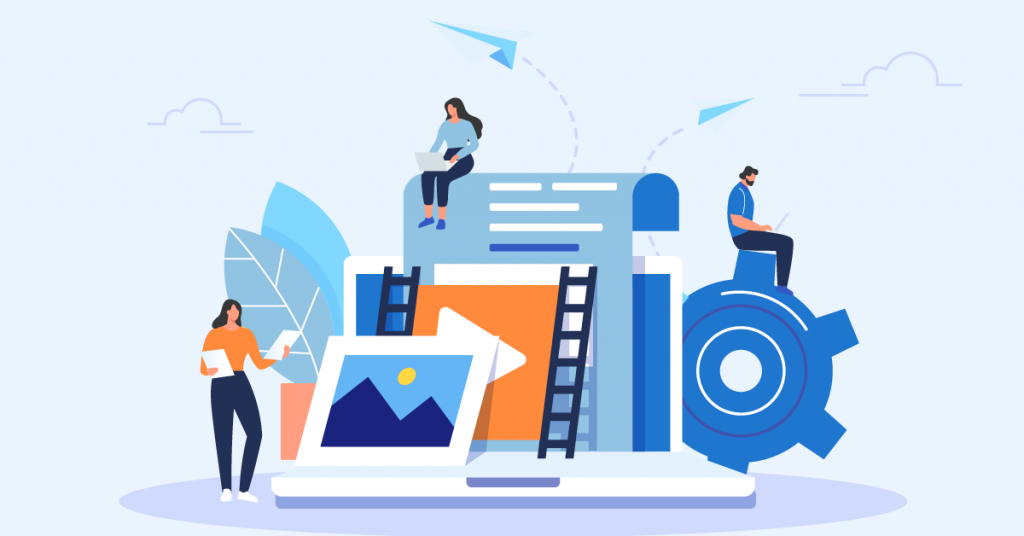 One of the best ways to rank high on search engines and gain your target audience's attention is to become an authority. And the best way to build your business and brand up as an authority in your field and subject is through compelling, informative, and timely content.

Content marketing is one of the most popular digital marketing strategies out there. Numerous small businesses add "blog" sections to their websites to add valuable, keyword-rich information to their websites. Not only do these pieces of content create a trove of informative text on their blog (that customers can find and reference to), but it builds up their authority on search engines.

When used with the proper keywords and phrases, the blog pages themselves will rank upward on the SERPs and lead customers towards their websites. They drive traffic and add to the site's keywords. Here are things you should look out for:
The content must be relevant to what your business is about. This makes the content valuable. Determine the needs and interests of your target audience and create content that can answer their questions or give them solutions.
Content isn't simply about articles or blog posts. Everything from infographics, videos, listicles, and step-by-step guides count towards your website content.
Content must also be consistent. Timely, relevant information is critical in building website authority. Suppose you create regular, informative content reflecting current events (holidays, occasions, etc.) and current trends. In that case, it keeps your website and your customers updated with the most credible, up-to-date information about your business.
You can also read: Top Content Marketing Tricks to Try

There are numerous ways for small businesses to utilize digital marketing. For a small business, marketing this way can give them an incredibly cost-effective means of gaining the edge over their competition.

Furthermore, the use of digital marketing on social media, when done correctly, can even elevate them further in the eyes of their target audience and maybe lead them to become a trending business. With the right keywords, exciting content, and a carefully laid out customer-centered strategy, any small business can experience a big boom.

Digital marketing has grown and continues to grow throughout the Philippines, offering vast opportunities for local businesses to expand and elevate their brand awareness. Get started by clicking here and learn more about how you can bring your brand to all new consumers.
---
---
LOOKING FOR AN EDGE ON YOUR DIGITAL MARKETING?


SUBSCRIBE NOW AND GET THE LATEST IN YOUR INBOX
---