Content marketing has greatly evolved in the past decade and marketers are constantly finding ways to adapt to its dynamic landscape. Many businesses have utilized content marketing and have since been proven to be an effective tool in growing a business or a brand. But, what is content marketing anyway? And why is it so important?
Content marketing is a marketing technique of creating and distributing valuable, relevant, and consistent content to attract and acquire a clearly defined audience – with the objective of driving profitable customer action.

(Forbes, 2014)
When almost half of the world's population spends time on social media, traditional marketing has become even more irrelevant. Instead, businesses and entrepreneurs are investing more to produce meaningful and relevant content that aims to build trust and reputation among target markets. This is what content marketing is all about, and here are the reasons why it is important to every brand:
It creates awareness
Your prospects might not need your product or service now, but it's best that they are made aware of your existence. When the need comes, you will be on top of their heads.
It builds credibility.
You will be able to showcase your product or service in a way that your audience can relate to. Educating your audience will give them a sense of your expertise and therefore, credibility.
It strengthens loyalty.
By engaging your audience, your brand is also able to build relationships with your customers. Stronger customer relationships equate to stronger customer loyalty.
It converts to sales.
All these efforts may not be directed to sales conversion right-off, but, the returns of content marketing are even greater over time.

1. Build a community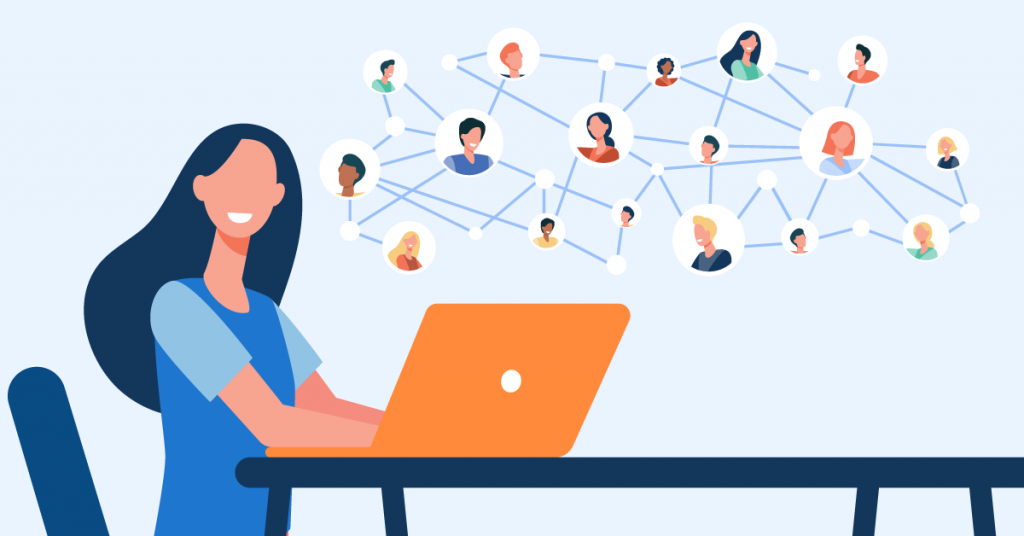 A community is more than just a group that shares the same profile, interests, and problems. A true community is formed when members constantly interact, which, therefore, builds relationships with each other and the brand. Let's take Haikini as an example.

Haikini is a bikini brand that has identified itself as part of a surfer girl's lifestyle. Technically, bikinis can be for everyone, but they were able to clearly define and position themselves in the market. They produce content that is particularly relative to their target niche, involving real surfers and athletes. But, they didn't stop there.

More than just identifying their customers as "buyers", they built a community called "Seasters", with each member having a sense of belonging to the "Seasterhood". Aside from their strong social media presence, Haikini also created a Facebook group where "Seasters" can resell their bikinis and share their experiences with the brand.

As you see, community marketing is not about making a direct sale. It is about building trust and loyalty through meaningful engagements. When done right, you are basically letting your customers do the marketing for you. It is important to note, however, that brands should always listen and adhere to what their communities have to say.
2. Go live with your audience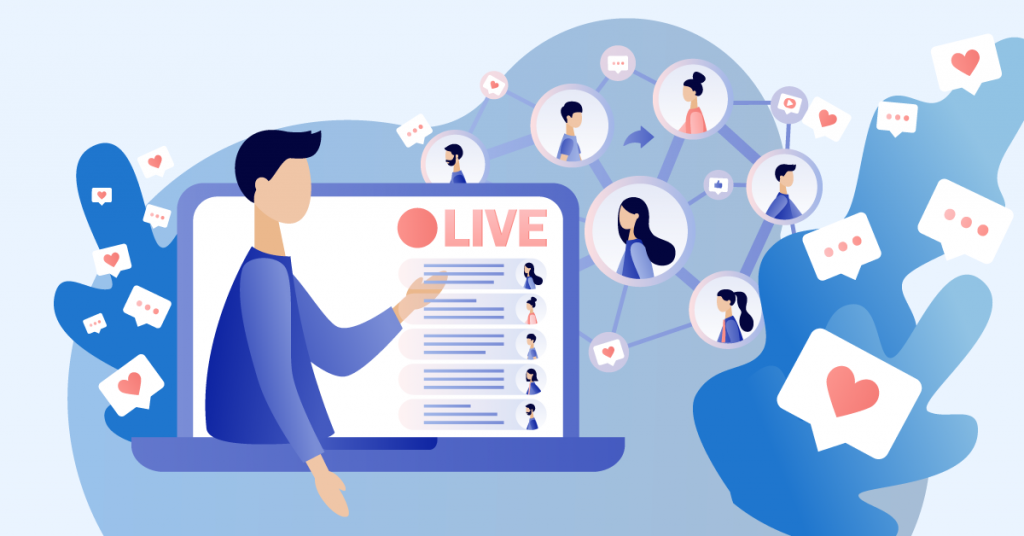 With the rise of different online platforms, live streaming has been a powerful way to effectively reach and interact with potential audiences. According to research, 48% more viewers are streaming live videos than in the past year and roughly 44% said that they watched less live TV because of live streaming.

Videos alone are proven to be more entertaining and engaging than written content. However, live streaming has become a more immediate and authentic way of reaching out to customers. It does not only promote transparency but can also build deeper interaction and engagements among audiences.

Here are some tips on doing a live video:
Promote to your audience ahead of time.
Gather viewers from all social media platforms.
Be consistent with your marketing goal and strategy.
Make the topics relatable to your audience.
Do demos and exclusive previews.
Encourage your audience to be involved
3. Repurpose content across channels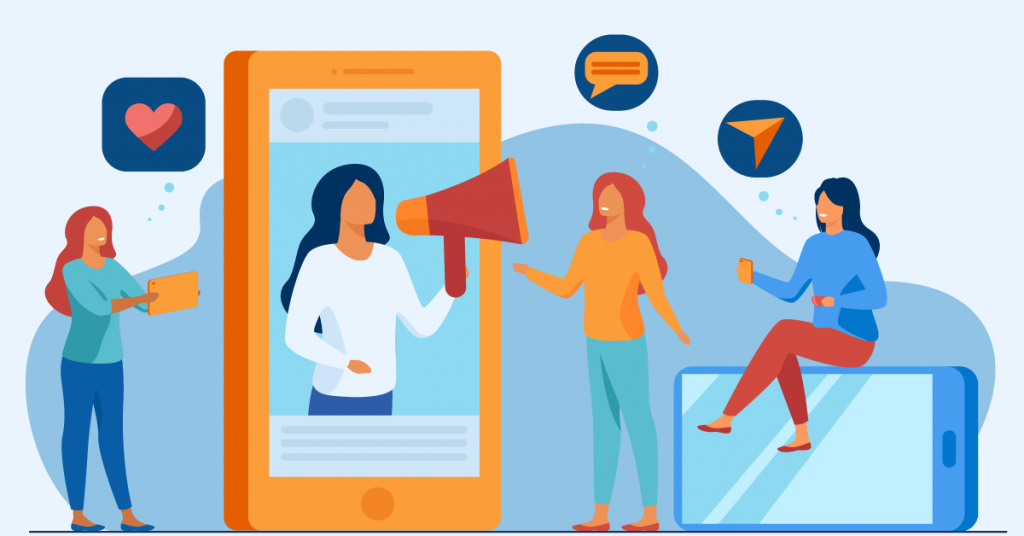 Content repurposing (also known as 'content recycling') is a technique that utilizes old or familiar content, in order to expand its reach within the same or entirely new audience. Such a technique is considered to be an easy and cost-effective digital marketing strategy.

Although, one common mistake of starting marketers is simply duplicating an old post – this is definitely not a proper way of repurposing content. Instead, you should reformat, tweak or update original old content according to the needs of your audience. Some of the most popular content recycling methods include, but not limited to:
Updating an old blog post.
Making video of blog content.
Turning blog content into infographics.
Creating webinars from blog posts.
Converting blogs to downloadable materials.
There are definitely more ways to repurpose content but the idea remains – to maximize old content by giving it a new valuable life.
4. Consider doing podcasts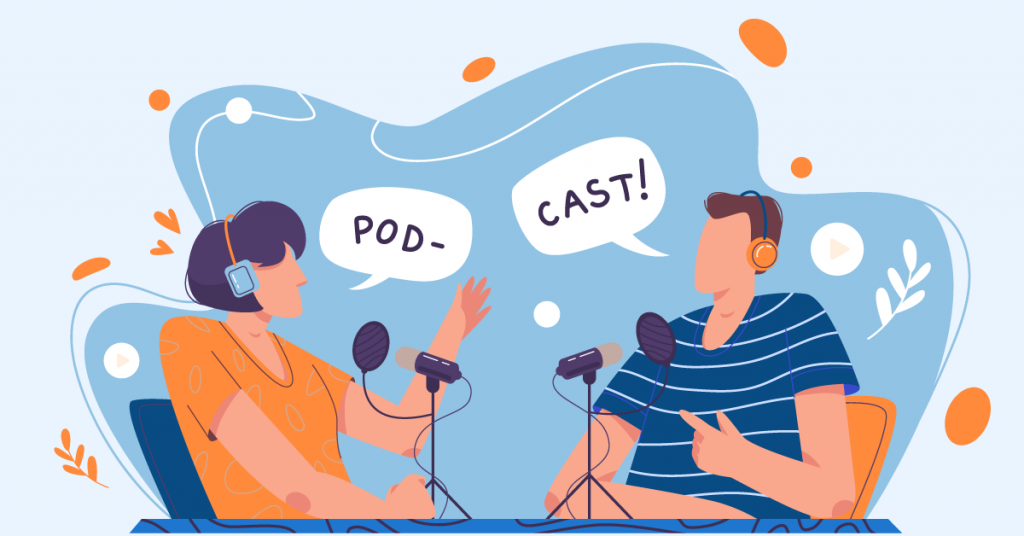 Podcasting is a new tool that is changing the dynamics of how brands keep their audience engaged. In fact, there are about 850,000 active podcasts and more than 30 million podcast episodes as of January 2020. This has ultimately given marketers more reasons to invest in audio content.

Producing a podcast means creating a series of audio content that captures the interest of target audiences. It may be just a mere discussion of a topic or may also include interviews and any sort of entertainment.

More and more consumers are likewise getting into podcasts, with an overall growth of 23% listeners over the past three years. Unlike videos and written materials, it takes less effort for people to listen to podcasts which actually makes them more consumed.

If done right, podcasting can be truly beneficial for your brand. It can enhance community engagements, build brand awareness and increase brand visibility. Although, the cost of producing a podcast may not be attainable for some and it is best to assess first if you have enough resources to support this strategy.
4. Feature experts in your content
Building strong credibility is not an easy goal to achieve. It definitely takes a lot of effort, skills, and time to gain the trust of your customers. Many businesses have done well in presenting their products or services, but many also fail to establish themselves as experts in their industry. This is where expert content comes in.

Featuring subject matter experts will not only add value to your content but will also take you forward in the eyes of your audience. Research shows that 85% of consumers look for expert content before purchasing. The same study concluded that expert content was found more effective than branded content, with higher potential turnover in terms of sales.
6. Explore AI-powered content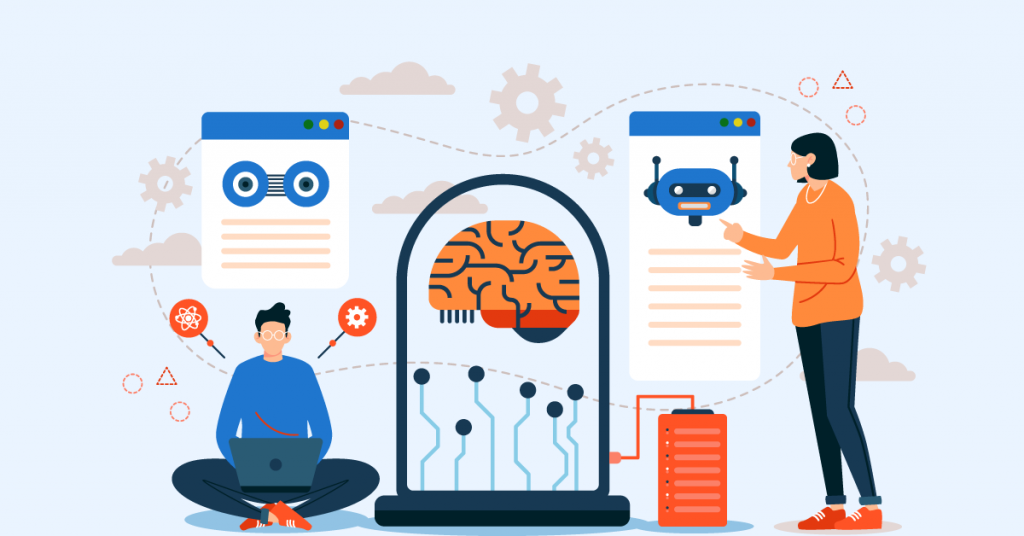 Artificial Intelligence (AI) is a rising technological innovation that simulates human thinking and behavior through digital and computer-based programs. In the case of content marketing, AI is used to assist marketers in understanding the fast-changing environment of the digital landscape through qualitative and quantitative data. This includes keywords, analytics, trends, and search engine optimization, among others.

Here are some ways you can incorporate Artificial Intelligence in your content:
Use chatbots for a 24/7 customer engagement
Use predictive analytics to observe consumer behavior
Use custom feed algorithms to generate relevant content

Content marketing has immensely changed over the years and the future of content marketing has yet to unfold. New strategies and techniques are introduced to either replace or enhance the previous ones. Technologies will also continue to develop. Regardless, marketers should carry on the true value of content marketing – that is, to focus on the audience rather than the brand.

Let Eight Media guide you in making an effective content marketing plan. Contact us today to schedule a consultation!
---
---
CONFUSED ABOUT YOUR BRAND'S CONTENT?


SUBSCRIBE NOW AND GET THE LATEST IN YOUR INBOX
---