The Philippines holds one of the highest active internet penetration, specifically on social media. Over 73 million Filipinos are registered internet users and 99% of them are active on at least one of the leading social media platforms.

The e-commerce sector is benefiting greatly from those numbers, especially now in virus-ridden times in the middle of a never-ending spiral of a pandemic, nobody knew was coming. Read about our top business survival tips here in case of another pandemic or unpredicted disaster.

To back up this claim, let's check out the rates from the past few years. From a sales turnover of $500 million in 2015 to $3 billion in 2019, e-commerce in the Philippines is seen to top $12 billion by the year 2025.

The same study by economist Andrew Masigan believes with no doubt that the retail business will take a new shape post-COVID. The average Filipino is becoming more and more comfortable with purchasing essentials, goods, and services online, and this trend is expected to continue.

Paulo Campos, CEO of e-commerce website Zalora Philippines says: "91% of Filipino internet users searched for goods and services to purchase during the quarantine period. Of all those who searched, 76% consummated the transaction. This is a clear indication that Filipinos are finally warming up to e-commerce."
1. Have a minimalist yet distinctive brand logo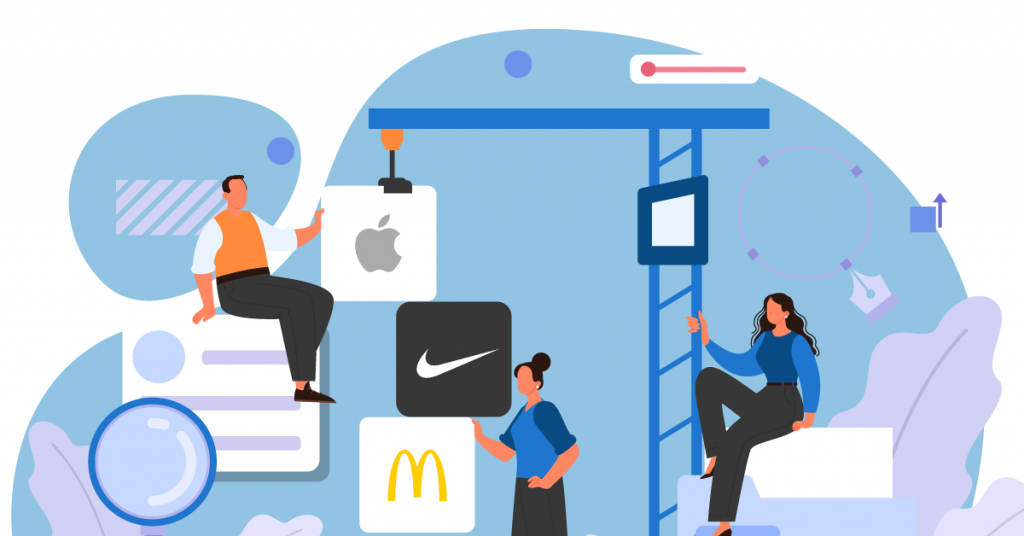 The famous saying "do not judge the book by its cover" makes a good point that holds a lot of value in the way we handle our perceptions of others. However, this does not apply to digital marketing and design — industries where first impressions matter.

Hence, judging every product, campaign, post, story, or brand by the quality of its design and all begins with your brand's logo.

The best logos are usually quite simple. Think Nike, Apple, WWF, Mcdonalds. Here are some tips for an effective logo design that will most likely lead to sales, easy recognition, or both.
In logo design, less is more. Go for simple, monotone, or duotone logos that will look good anywhere, in any size or backdrop: as a profile image, in a newsletter, website, posters, storefronts, packaging, and even your own products.
Aim to communicate what you are about in a single logo. Amazon does this quite well with their logo that contains a subtle arrow pointing from letters A to Z, indicating that they sell everything you can ever imagine. This arrow also doubles as a smile, which brings a feeling of satisfaction and lightness to each customer.
Go for maximum impact with minimal design elements like colors, words, and concepts. This will be easier for your audience to process, and that also means it will be easier for them to remember.
2. Know your target audience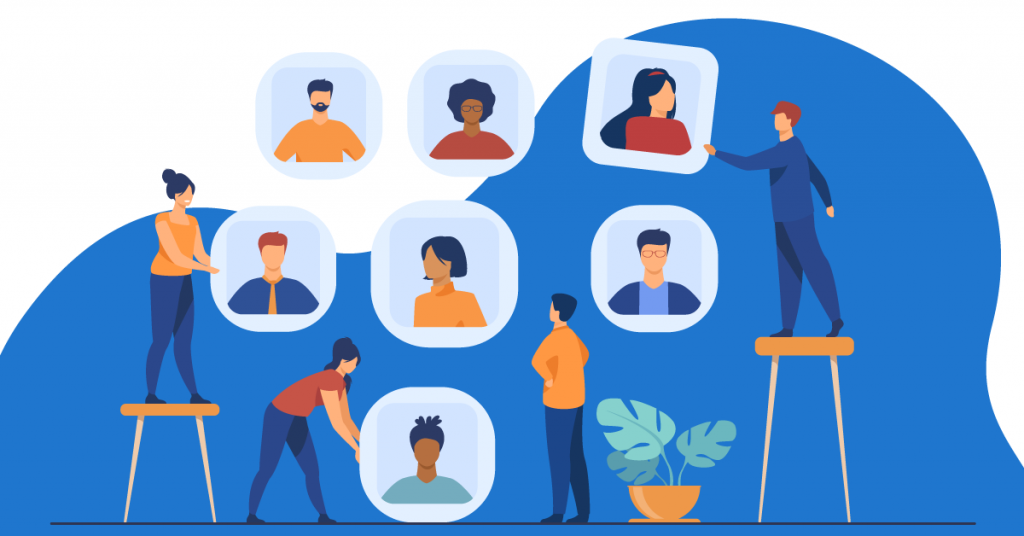 Know the target audience of your product or service and design all your layouts, copy, and marketing messages to fit their profile or what we call an "audience persona".

Keep in mind that although you are pursuing your own passion and fulfilling your dreams through this venture, design marketing is not just about creating what you think looks good, it's about knowing what your audience wants to see to make them buy your products or avail of your service.

Remember that although there is no such thing as bad publicity, this will not mean much if you don't get to convert that publicity into sales. Here are three tips to identify your audience and start building a community.
Get to know them like how you would get to know a new set of friends, or imagine being a teacher, and them, your students. How old are they? Create a realistic age range. Which social media channels do they frequent? What time do they usually go online?
Once you know who they are, be present on those websites to catch their attention. This can be done with the help of analytics which is free for you to access with most social media tools. You can also do targeted ads on social media or create groups and pages on chat tools they are most present on like Viber, Whatsapp, or Telegram.
Be persistent and timely in replying to customer questions and inquiries. And if you are too busy to do so, consider hiring a social media manager. Being timely with your responses is a big plus, and will most likely convert to… you guessed it! More sales.
3. Build yourself a blog, website, or landing page which is tailor-made to fit your target audience's taste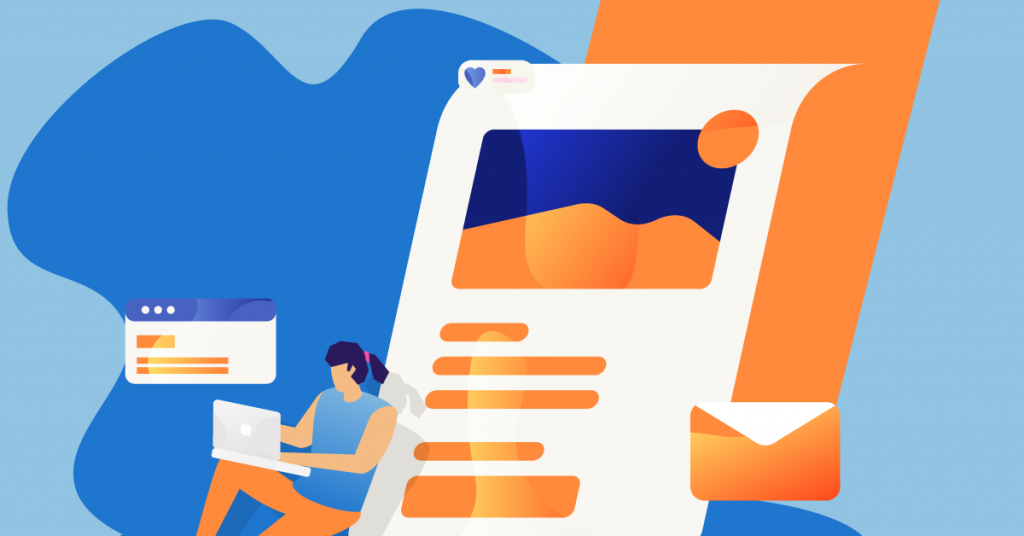 There are many resources for this, both paid or free. Matt Mullenweg's WordPress is among one of the pioneers and is still one of the most successful blogs and website building tools there is despite some close contenders who have appeared over the decades, but social media tools like Instagram, Facebook, TikTok, and Youtube can serve as a micro-blog for your brand as well and are perfect places to create Call-to-Action for your blog.

Treat your blog as your online safe space or home and shine a spotlight on you or your brand's identity in the way you know best. If you aren't artsy at all, that's okay. Platforms like Tumblr and Pinterest allow for brands to curate mood boards and repurpose other content that fits their brand's initiatives and values.

There are three ways to maximize your marketing tactics on your blog. Here are some tips on blogging for business. If not all three, find one or two that will be a good fit for your brand or business.
High-quality articles with outstanding, straight-to-the-point writing backed up with facts and sources are good to have for services that target more direct and analytical buyers.
If you are in retail, fashion, or the food business, a strong visual identity is important in terms of your design marketing materials. Be very specific with the fonts, colors, and use of empty space in your blog. Study color theory and make sure your brand's primary color stands out.
Throwing in some SEO optimization will do wonders in terms of visibility, so always keep those keywords in check! But be careful not to overdo it as well as too much optimization can make the quality of your articles, photo journals or online product catalog suffer.
Always have a CTA (call-to-action) that leads to your menu, catalog, or list of services. Hook customers through quality content, get them to click on the CTA, and make those sales.
Email marketing, also known as newsletter creation and blogging comes hand-in-hand. This is basically the process of taking the best content from your blog and creating the same effect with an email. This is especially effective when launching a new product. Read more about our Top Email Marketing trends here.

If you struggle with being creative or if you simply do not have the luxury of time to spend on digital marketing for your business, Eight Media has an expert team of professionals who can design your business or brand's digital identity.

Contact us today to get started.
---
---
ESTABLISHING YOUR BRAND?


SUBSCRIBE NOW AND GET THE LATEST IN YOUR INBOX
---