A lead generation strategy is an important challenge for any business. It determines how many potential customers can be captured by the business using various techniques and how many of the leads will eventually convert into long-term, paying customers.

Thanks to automation and CRM technologies, lead generation is easier done now than before. But with the disruptions going on caused by the COVID-19 pandemic and uncertainties in the economy looming, some techniques no longer work like they used to. What should businesses pay attention to in the coming year?

Here are the top lead generation trends to prepare for in 2021:
1. The Growing Importance of Buyer Intent Data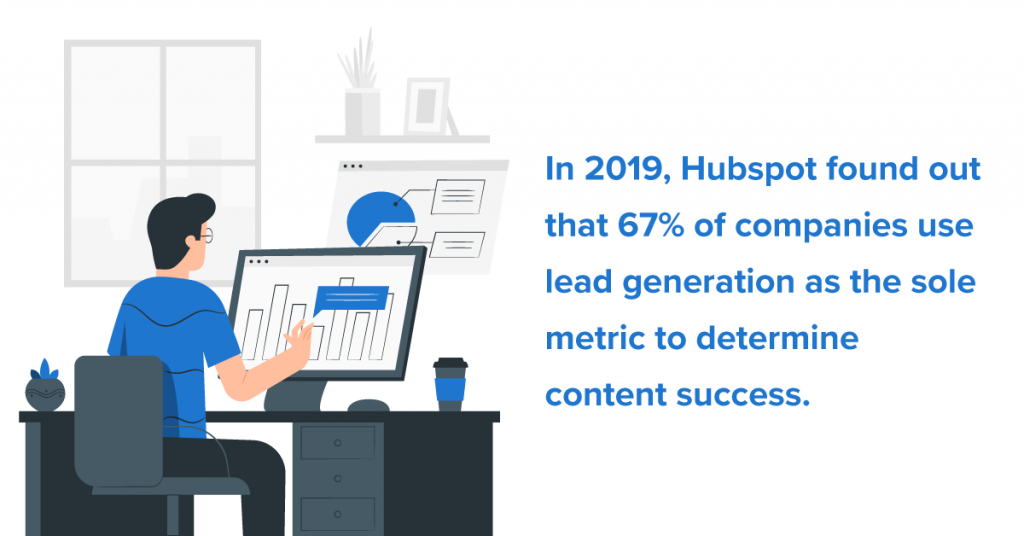 Buyer intent data is any data that indicates a lead is in their "buying cycle" or are going through the stages where they are making a decision to buy or are preparing to purchase your product or service.

In short, when someone is reading certain blogs on your website, frequently visiting certain webpages of your website, or are engaging with your contents or sales emails, then it signals that they are in their buying cycle.

So what's with this data? Why is it important?
There are a lot of use cases for buyer intent data. Among them are:

It makes prospecting easier
It increases the success of your lead generation campaigns
You can further personalize your interactions with the leads using the data
It increases the chances of sales conversion happening
This is especially important for businesses. In 2019, Hubspot found out that 67% of companies use lead generation as the sole metric to determine content success. That means around 2 out of 3 companies see the extreme importance of getting leads when reaching out to the market.

If they are able to recognize the growing importance of buyer intent data, it may improve their chances of getting more leads, funneling them for sales conversion, and increasing sales output in the end.
Well, that's a 2019 study. Is this still relevant in 2021?
It's still relevant. Determining whether a buyer is prepared to purchase from you and what kind of products they'd like to buy is even harder during the pandemic as consumer behavior has drastically changed and buying patterns became complex and unpredictable.

Buyer intent data will make it a lot easier for businesses to determine how to engage potential customers in a turbulent market.
So, as a business, what should you do to get this data?
There are two means for you to choose from:

You do it in-house. You collect buyer intent data using marketing automation platforms, or
Get third-party data. You can avail of the services of external providers that specialize in collecting this type of data.

Either way, collecting buyer intent signals will help you leverage insights and increase lead generation success, which is why it is a growing trend you must pay attention to.
2. The Rise of Customer-Centric Marketing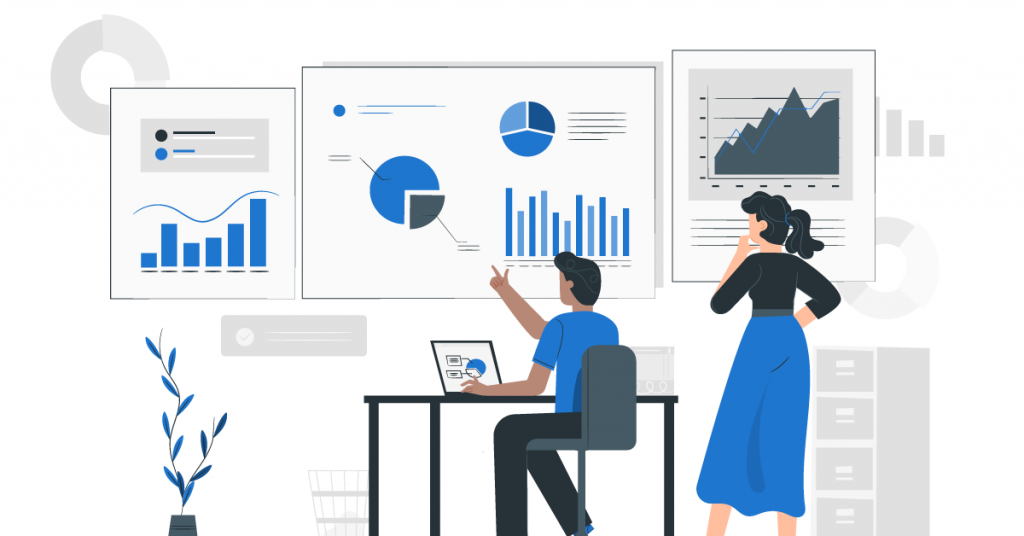 The classic mistake of businesses is making products and aggressively promoting that product without first understanding the needs and preferences of customers. This gap in knowledge can be solved by immersing the business with the concepts of customer-centric marketing.

What is customer-centric marketing? From the words themselves, one can surmise that it has something to do with aligning all marketing efforts— including advertising, selling, and promoting products and services— to customers' needs, preferences, and interests.

Most marketing experts would agree that customer-centric marketing is all about customer experience and understanding how this experience may be affected by the brand's image, market conditions, and changing consumer trends.

The goal of businesses when it comes to lead generation shouldn't be focused on business growth alone. But it should also look at the long-term impact, such as how the product or service the business provides will transform the lives of the customers or at least some aspects of it.

In a study by McKinsey, they found out that this approach improves marketing ROI by 15-20% or even more. It should, however, be emphasized that when using this approach:

Businesses must use analytics to identify valuable business opportunities from the data they have gathered
That this data should drive decisions
The insights collected must be used to transform products and improve their designs fit for customers' needs and preferences
The business's products and other offers should be delivered using the most effective and responsive marketing channels to the marketplace
Ultimately, when lead generation strategies incorporate the customer-centric approach, it will lead to results that will not just benefit businesses in the short-run but also in the long-run.
3. Automation Will Remain Relevant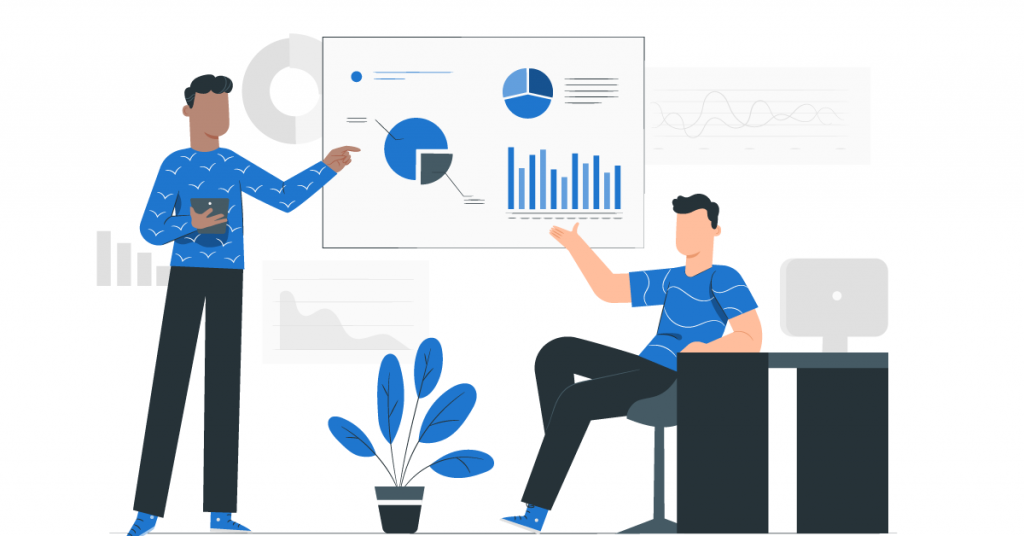 The economic uncertainty brought by the pandemic in 2020 has led organizations to focus on operational efficiency to reduce costs and unnecessary expenses. This also resulted in many businesses adopting digital transformation strategies, which usually involve automation.

Gartner predicts in a study that by 2023, organizations will be able to run a full 25% more tasks autonomously. By 2024, organizations will lower operational costs by 30% by combining hyper-automation technologies with redesigned operational processes.

Automation technologies are, however, arguably still in their infancy — but years from now, we'd be surprised that we'd no longer be needing inputs from marketers as artificial intelligence (AI) along with big data will make decisions for us.

As long as businesses craft products and services that provide genuine value, automation will streamline all the efforts that are put into strategizing how to promote these products and services effectively and business decisions will be done in just a few seconds.

For now, automation will see a growing relevance in businesses, especially in SMEs. AI, machine learning, and natural language processing technologies will continue to improve in 2021, and breakthroughs are expected. And automation related to lead generation will particularly be of use to businesses.

Why? Because lead generation strategies take a crazy amount of effort to successfully pull them off— and they are expensive too! With automation, companies will no longer be needing more manpower to collect data, engage leads, and convince them into buying. With automation, companies will no longer require "experts" to analyze data and gain insights from them to help company decision-makers make data-driven decisions.

All of these will be simplified by a marketing automation technology. And with the rise of these technologies on the market, they are expected to become more affordable and accessible to SMEs. Small businesses will no longer have trouble looking for potential customers that will support their business. And small businesses will find it even easier to compete with large corporations if they have access to the same technologies these huge corporations are using.
4. Content Marketing Is Still the Way to Go… but with Metrics
Marketers' challenge with content marketing is not yet over. With millions of information processed by consumers themselves on the internet, the goal of every marketer is to produce content that is not only relevant to the consumer but will also remain in the consumer (i.e. making the consumer remember the brand of the business despite the "noise").

That's why when it comes to content marketing in 2021, marketers plan to use tools that will no longer deal with content creation itself but will heavily deal with data and metrics themselves, according to eMarketer. Such tools will be primarily used for generating quality leads, according to 79% of marketers, and increasing web traffic.

Companies that anchor their strategies on digital marketing have to take these into account. Online marketing is not just about producing "quality content" but also ensuring that the content will bring in leads that will convert in no time.

Technologies such as web analytics tools and SEO tools will significantly help with these metrics, aiding the companies to keep track of what works and what doesn't.

Additionally, "adaptability" is also a key theme for marketers in 2021. The pandemic produced swift changes in the market such that strategies could work one day and stop working the next day. Businesses were tested on how quickly they could adapt to these changes, which is why metrics are extremely important so that businesses could constantly monitor these "swings" and track the success of their brand's impact online and offline.

The year 2021 remains unpredictable and forecasts may be wrong. With these emerging trends, companies' traditional playbooks may no longer work like they used to.

To secure their business survival, company decision-makers should keep an eye on the lead generation trends that may affect their operations' success in 2021:

Buyer intent data will be used widely, especially in lead generation
Customer-centric marketing will be integrated throughout the buyer's journey
There will be a growing use of marketing automation technologies, and
Content marketing will be measured more by metrics

If you're having trouble crafting a more responsive lead generation strategy, feel free to reach out to us here at Eight Media and let our marketing specialists work with you. Our experts specialize in maximizing your digital marketing efforts so you can navigate the new normal without breaking a sweat.
---
---
LOOKING TO IMPROVE YOUR LEAD GENERATION STRAT?


SUBSCRIBE NOW AND GET THE LATEST IN YOUR INBOX
---