Social media marketing can get intimidating if you let it. But these eight simple hacks can do the trick for you.

Engaging your audience on social media platforms isn't an easy task. Sometimes, poring over hundreds of content and interactions can get a little tedious.

But social media is an important marketing channel nowadays. It is used to establish brand awareness, increase web traffic, engage audiences, and improve brand loyalty, among others.

The number of social media users also continues to grow. In fact, in 2020, there were an estimated 3.96 billion people actively using social media globally. An increase of 10.9% year-on-year from 3.48 billion back in 2019.

Surely, some of the 3.96 billion active social media users can become your customers, right? But it's not going to be easy. That's why we have these eight simple hacks that you can use to grow your business:
1. Choose a platform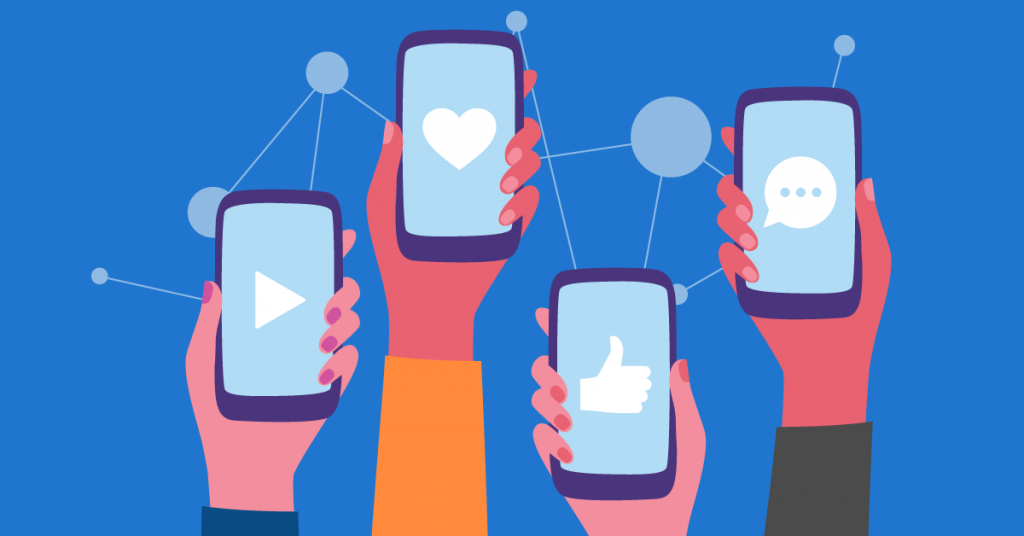 Choosing the right platform is the number one simple hack for social media marketing. Don't spread yourself too thin. After determining your customer profile, select which platform matches best with your target customer.

There are many platforms out there, but Facebook, Twitter, Instagram, and LinkedIn are among the best. So consider marketing using those platforms.

Demographics per platform:
Facebook: Mostly adult users with higher income. Over 50% are female. Most users browse using mobile devices.
Twitter: Mostly Gen X and Millenial users with potential purchasing power. Evenly split between males and females.
Instagram: Younger users with higher education. Mostly female users. Wide range of income brackets.

If you want to start right, start with Facebook. Facebook is the safest option for newbie marketers out there.

With around 2.89 billion monthly active users (as of 2021), Facebook has a variety of users that are active daily. 70% of Facebook users use the site daily. 59% for Instagram and 46% for Twitter.

What does this mean? It means you need to learn to focus on channeling all your marketing efforts into one platform before exploring other options. And to those who can't choose yet, Facebook is your safest bet.
2. Have a schedule (and a social calendar)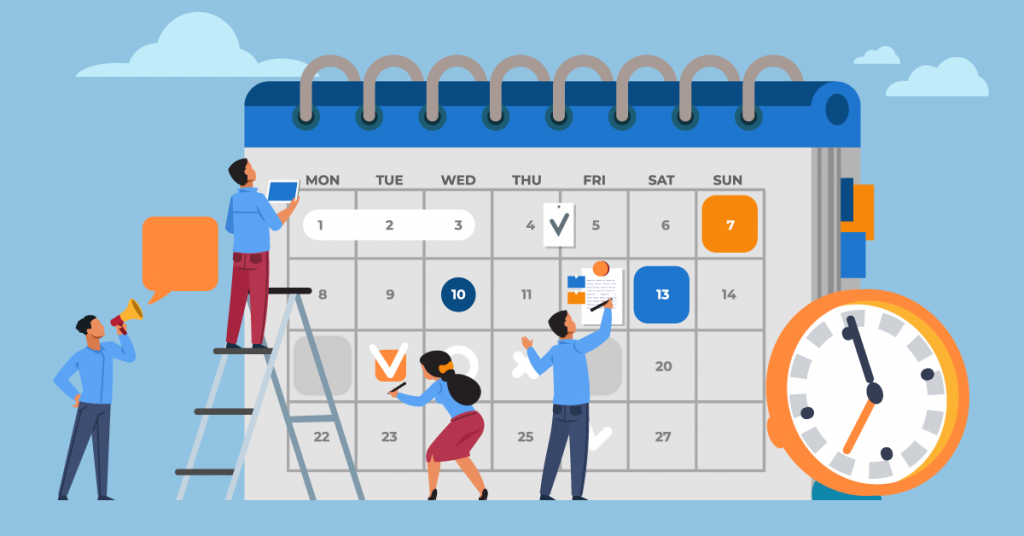 When you communicate to potential customers via social media platforms, it makes it You need to plan and prepare your content beforehand. And schedule when to post them. Craft a (monthly) social calendar. It makes social media marketing a lot easier for you.

But social media marketing wouldn't be complete without using social media management tools. They're the perfect solution for those who don't want to manually post content every now and then.

A variety of apps are available that let users schedule the posting of content ahead of time. Some even provide analytics that allows users to monitor their performance at a glance— through a dashboard.

To pull in content ideas, use tools like Feedly. And if you must, you can reshare posts from other sites. It helps you promote certain ideas without effort.
3. Make your branding consistent across all platforms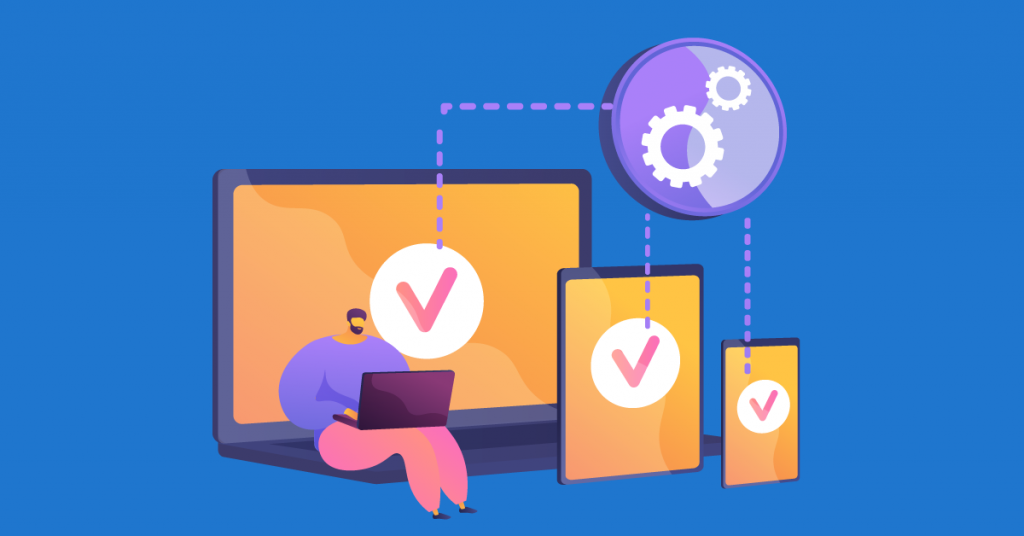 Another simple social media marketing hack is to make your brand consistent. Branding is very important in business. It's your business' personification in the digital realm.

Make sure that your brand design remains consistent across all platforms. That makes it easier for your customers to recognize and remember you. It's necessary to build a brand that wins in the market first before anything else.

This is especially important as users usually scroll through their feeds fast. If they see an image they recognize, the brand it belongs to quickly comes to mind. This helps remind them of what you do as a business.

Brand consistency also helps you stand out from the crowd. It helps you become more recognizable especially when dealing with users that constantly switch from one platform to another.

If you're lacking inspiration, you can read our Top Brand Design Trends in 2021.
4. But tailor your content to each platform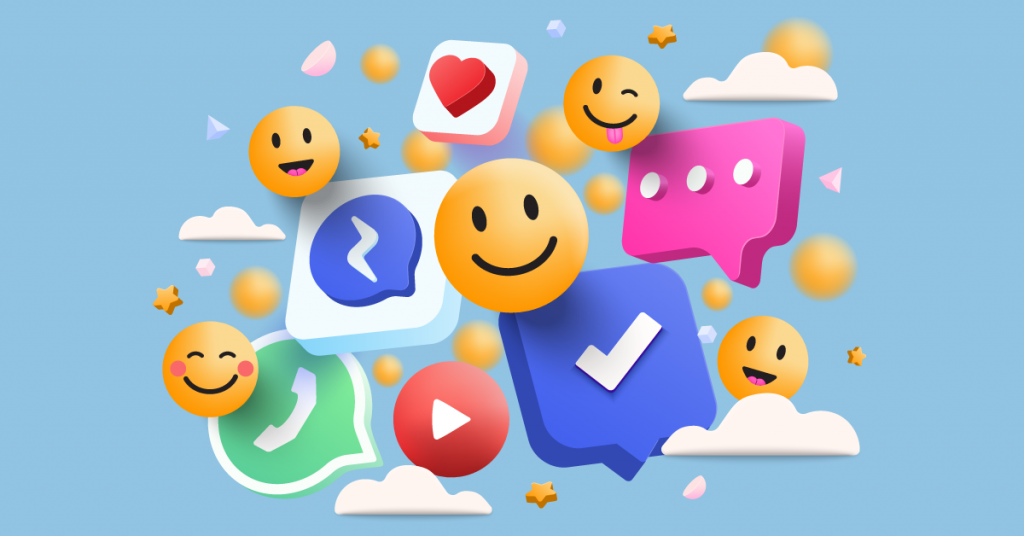 As mentioned above, the demographics for each platform are different. This means that audiences in each platform have varying tastes and preferences, which is why a single content may perform well on one platform and perform poorly on the other.

Content formats have also been observed to each perform differently per platform. For example, Facebook users tend to engage better with blog post links, questions in pictures, and videos. Instagram users prefer high-quality photos, quotes in pictures, and stories. Twitter users tend to be more responsive with news, GIFs, and links to blog posts.

Take note of these preferences and match your content to each platform.
5. Make use of tools built within each platform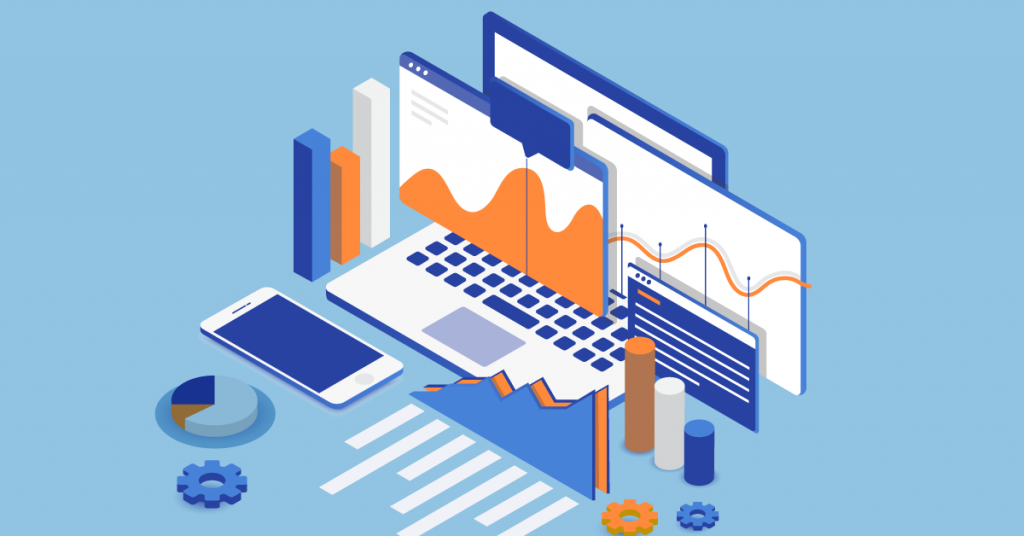 Utilizing native social media marketing tools isn't really a hack as it's a no-brainer. Social media platforms have built-in tools that allow users to achieve their social media and business goals. These are free and are fairly easy to learn how to use.

Facebook, for example, has Facebook for Businesses designed to help small businesses increase brand awareness, connect with customers, and grow their business online. Instagram has, well, Instagram for Business. Note that Instagram was acquired by Facebook in 2012.

There is also a tool available for Twitter. Twitter Analytics lets you measure and boost your impact on Twitter. You can also use lists to curate content and manage conversations and tweets.

LinkedIn has Sales Navigator that lets you gather updates from companies or target accounts that you follow. This lets you improve your engagement and interaction with these target companies or accounts.

Getting clean data combined with good analysis is essential. An efficient data-driven process is key as it will guide you on how to maximize the returns on your efforts. You would want to fine-tune your Social Media Marketing campaigns by seeing what connects and what's performing well.
6. Promote your blogs on social media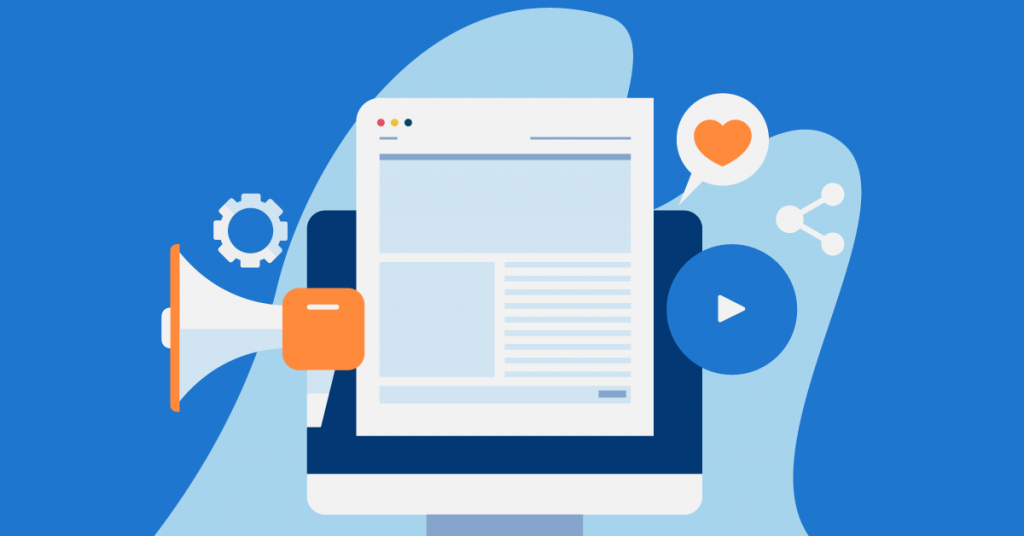 Blogs are a great way to engage leads and customers. They showcase how much you know about a certain topic. They give you a sense of credibility which helps you stand out from the competition. [Read: Top Content Marketing Tricks to Try]

Social media helps increase the traffic to your blogs. Posting blogs on your social media is a great way to build an online community and keep them engaged.

Schedule your posts on social media and don't forget to include a clickable link to your blog posts.
7. Partner with influencers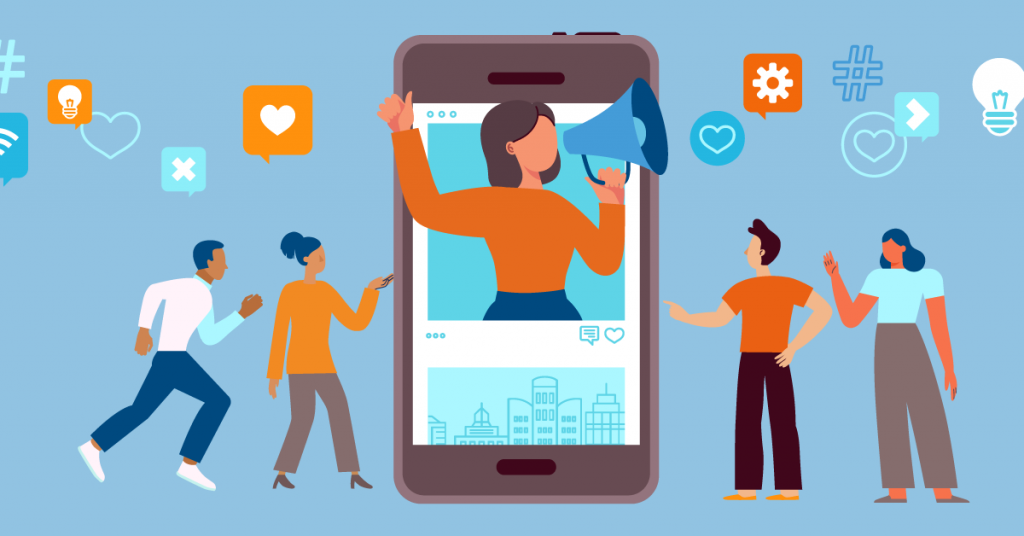 Another emerging simple social media marketing hack is partnering with influencers. Influencers play a crucial role in the world of social media. A single post from an influencer promoting a product can generate millions of sales for the product's brand.

That's why they're a trend now. But as a small business, you don't have to go big— as in Kylie Jenner $1.2M-per-post big. You can start partnering with micro-influencers first, those that have 2,000 to 50,000 followers and often focus on niches.

Identify potential candidates and propose a partnership. You would want someone that is relevant to your target market and embodies your brand values. The more passionate the influencer is about your product or brand, the better.
8. Go Pay-per-Click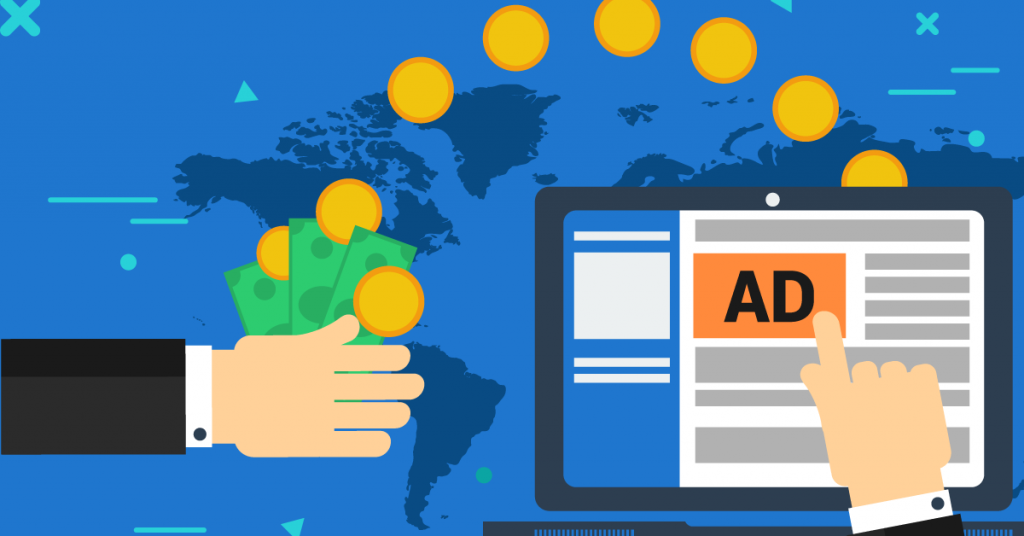 Pay-per-click (PPC) ads is one of the most efficient ways to promote your brand. They have been observed to help increase brand awareness by up to 80%. They also help businesses capture leads, encourage them to make their first purchases, and drive sales and profit.

There's a suggested way to run a PPC campaign, but it can get a little different with social media. Companies on Facebook, for example, usually promote their blog posts and videos to generate awareness. Instagram users promote posts that include high-quality photos of their products and services. On LinkedIn, businesses stand out in ads that establishes their thought leadership.

You would think that this is an expense that your business can't handle right now. But mixing the right strategies with the correct analysis of data can reap great returns on your investment. There's a reason why almost all businesses promote their brands through digital ads.
Conclusion

These tips and hacks will help you get started or get you on the right track. If you're ready for a more in-depth look at Social Media Marketing, we've got you covered. You can read our Social Media Marketing Guide for a more detailed approach.

You should seriously consider these 8 simple social media marketing hacks as they are easy to do. When marketing on social media, don't forget to prioritize a platform to avoid spreading yourself too thin. Plan and create a social calendar and schedule your posts.

When using multiple platforms, make sure your branding is consistent but match your content to each platform's target audience. Utilize the built-in tools in every platform. Promote your blogs, partner with influencers, and consider doing pay-per-click ads.

No time to do all of these? Partner with Eight Media and we'll work with you towards your business' growth. Schedule a free 15-minute consultation by signing up here.
---
---
NEED MORE TIPS ON SOCIAL MEDIA MARKETING?


SUBSCRIBE NOW AND GET THE LATEST IN YOUR INBOX
---