Nowadays, missing out on social media can be a huge waste of opportunity for a business. However, in order to make your online presence strategic, a crucial technique to master is social media listening.
For a country like ours where more than 50 percent of the population is online, not having a social media presence can be considered a huge waste of opportunity. On mobile platforms alone, 152.4 million connections are attributed to come from Filipino users and these numbers are expected to rise even more regardless of the coming and going of digital marketing trends.
When it comes to social media, however, it isn't enough to simply have a strategy that can put your name out there. When tapped well, this function of digital marketing can be a gold mine of information that can help your business, given that you have the right tools to get data—enter social media listening.
What Is Social Media Listening?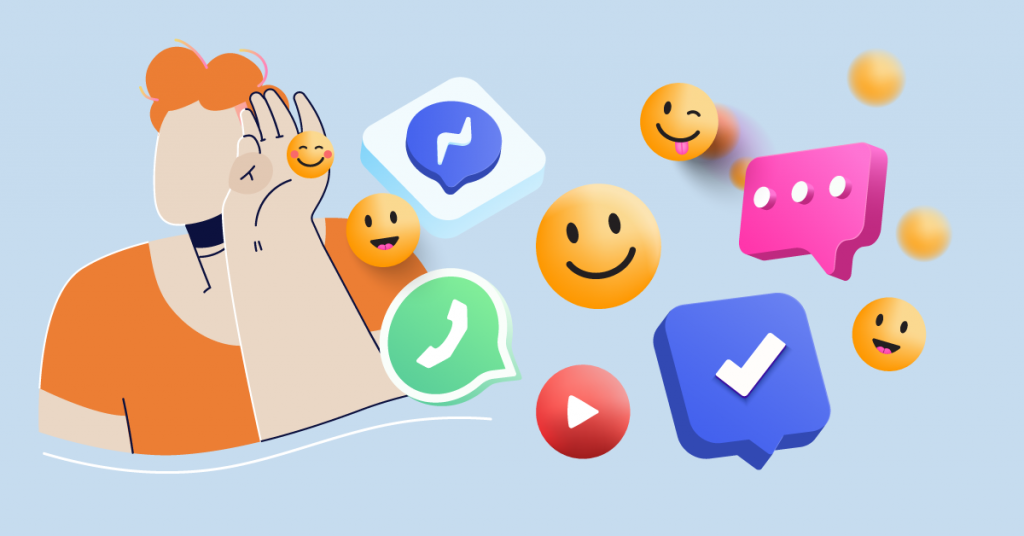 At its basic definition, this refers to the strategy of listening to what your audience is saying about your brand across social media. It involves efforts such as monitoring direct mentions of your brand, customer feedback, tagged mentions, related keywords, and even keeping an eye over your competitors.
It is a close sister to social media tracking, which tells you how exactly your market is communicating all this data.
Why Is It Important In Social Media Marketing?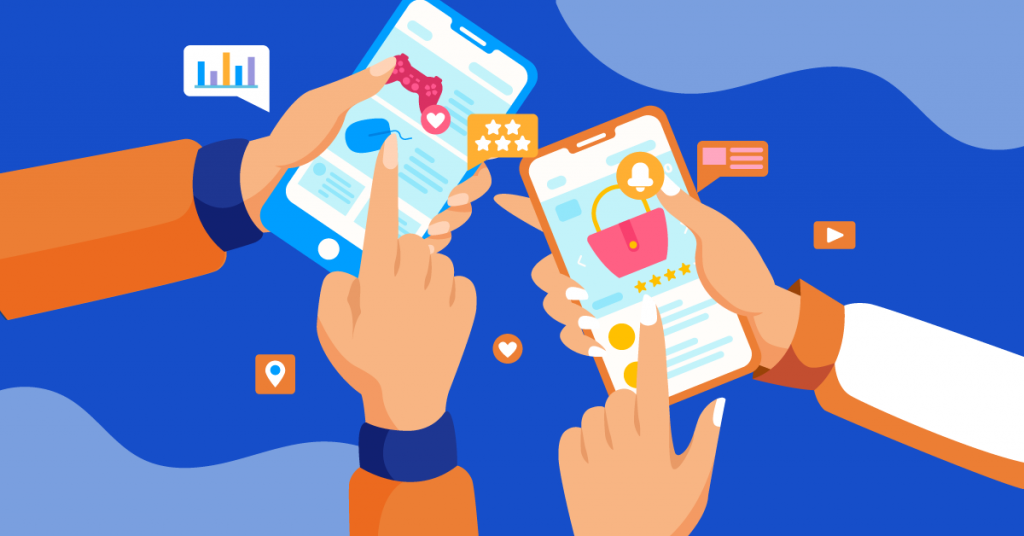 Social media listening is an important part of any digital marketing strategy because it lets you understand the pulse of your market. Specifically, it gives you access to important data that are valuable for your other digital marketing initiatives.
From an entrepreneurial standpoint, this approach allows businesses to create social media marketing strategies that are proactive instead of reactive.
Take for example the power of Twitter. As a business, wouldn't you prefer to know what your customers are saying about your brand through social mentions instead of reading about a viral complaint in a news portal?
Twitter does this for you for free—as long as you're keeping track of all your tags. This gives you the chance to create optimizations about your service or product before more negative reviews blow up.
The same also goes for keeping up with trends. By keeping an eye on buzzwords across your industry, you can also come up with strategies that let you stay in step with the hottest trends your market is talking about.
How Do You Perform Social Media Listening?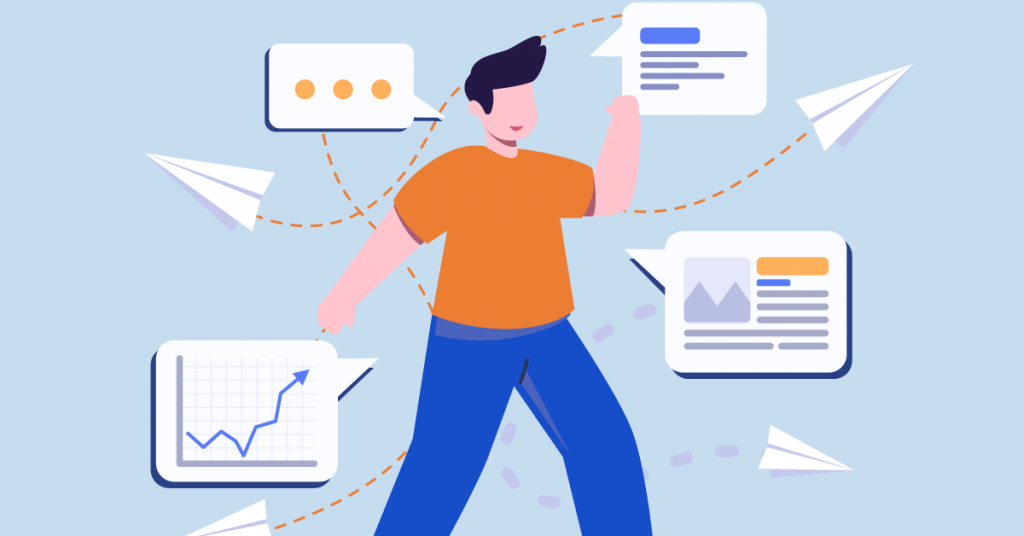 Social media listening may sound simple, but it actually entails a comprehensive approach in order to be effective. Generally, businesses who apply this strategy focus on five major types of information:
1. Industry Insights: Listening to industry insights gives you an idea of upcoming trends before they blow up in popularity. This can be done through hashtag analysis or even simply taking a look at the upcoming topics your market is talking about.
Data from this allows you to be at the forefront of trends and gives you a better edge over your competitors.
2. Competitive Analysis: Analyzing your performance in relation to your competitors' should be a part of all digital marketing strategies, and not just in social media for business.
Listening to what the market says about your top competitors can give you valuable insights, such as the things customers don't like about your competitors that you may use to further improve your own services. Knowing this can easily give you ideas on how to outperform them and eventually get a share of their market.
3. Brand Health: This focuses on understanding the market's perception about your brand. It takes a look at both positive and negative things people say about you and even the details about your service or product that entice them to talk.
When done well, data from this can help you create a more optimized targeted marketing approach.
4. Event Monitoring: Running an event with a branded hashtag? Event monitoring gives a full picture of the success of your initiative by taking a look at real-time feedback.
This offers a clear idea of areas to improve on and possibly even provide you potential leads that you can tap into in the future.
5. Campaign Analysis: Marketing campaigns are non-negotiables to any business, but do you actually have the data that you need to gauge their success?
Doing campaign analysis gives you insight into the effectiveness of your marketing initiatives so that you can improve or follow through appropriately with your next ones.
What Are The Tools You Need For Social Media Listening?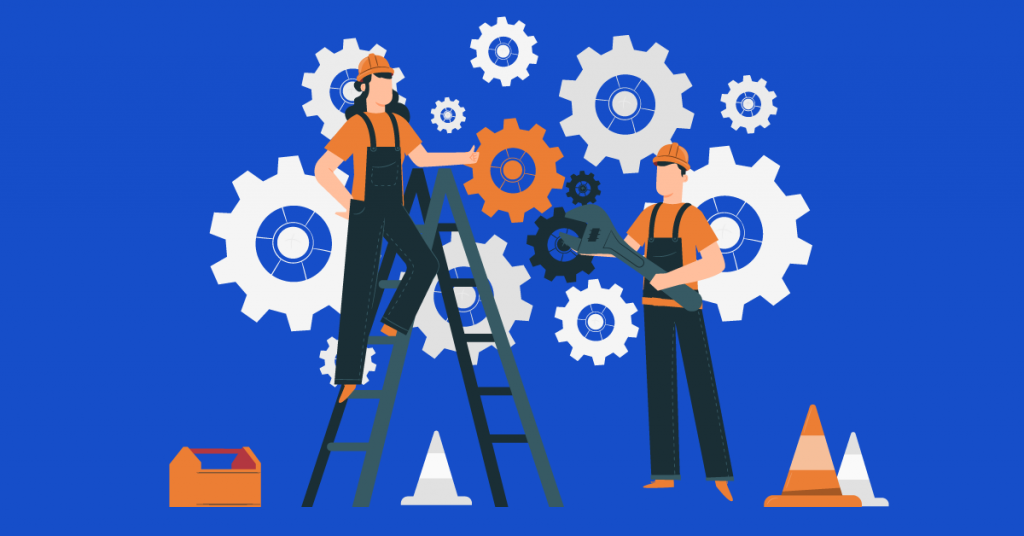 Social media listening can quickly become overwhelming, so using external tools is necessary if you want to do it in an organized and effective way.
Here, we list eight tools you can try for your social media marketing strategy.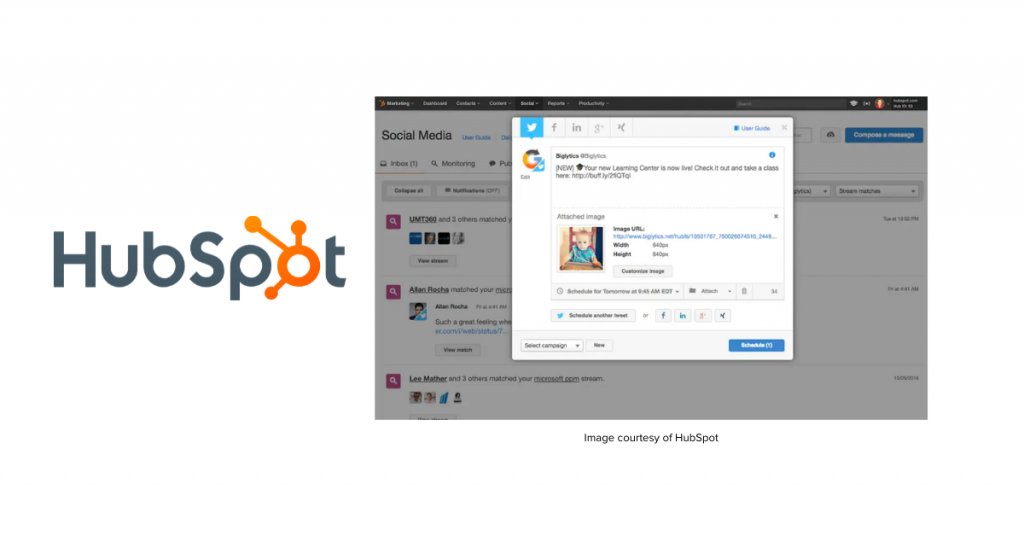 Digital media giant Hubspot has a comprehensive software that can easily help in monitoring audiences, conversations, and interactions in social media. It comes equipped with tools that can help manage daily interactions and engagement across different platforms and even allows for specific audience targeting.
Other than just social media listening, the software allows for the entire management and execution of your strategy, which means that you only have to use one platform from planning to analyzing.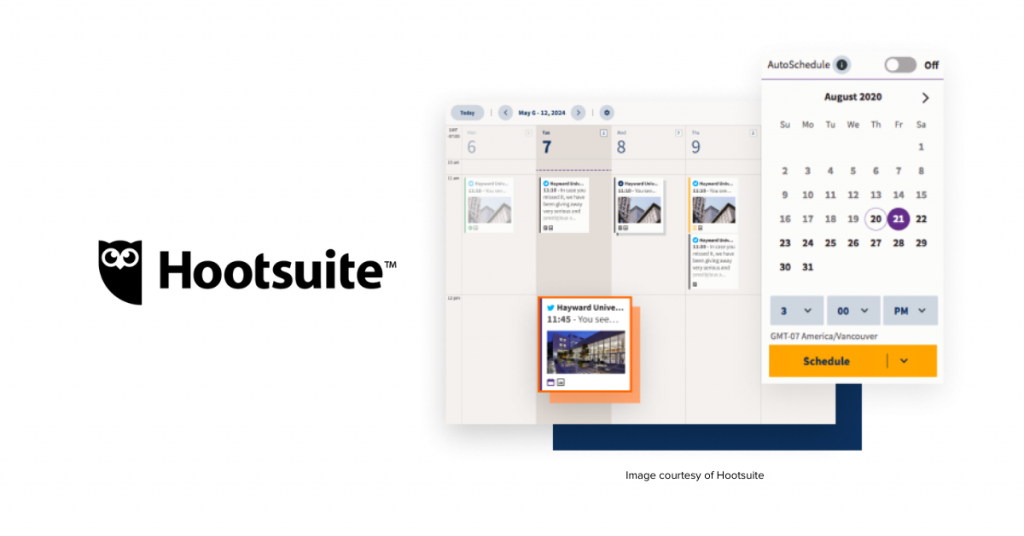 Hootsuite comes with an easy-to-use dashboard that allows easy publishing, scheduling, and responding across social media channels. In terms of social media listening, you can use it to track leads and influencers that can be easily shared across your organization.
Hootsuite is compatible with Instagram, Facebook, Youtube, Twitter, Pinterest, and LinkedIn.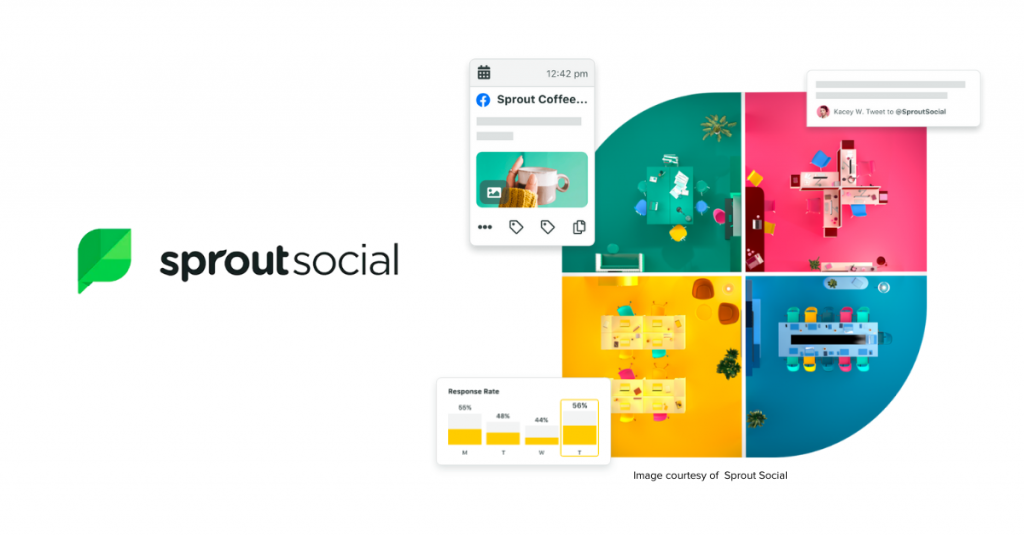 Sprout Social's software allows you to go on a deep dive with your audience by uncovering insights from social conversations of your audience and other analytics. Some of the data it mines are related keywords and hashtags to your brand, upcoming trends from collected conversations from your target market, and competitor insights.
The platform can also be used for publishing content and monitoring engagement of your channels.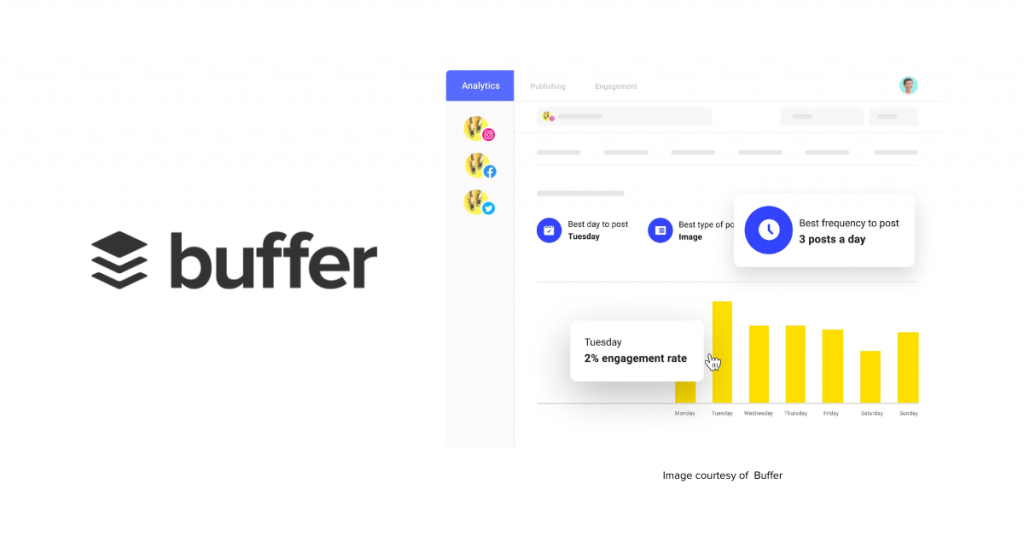 This software offers a straightforward social media listening experience by presenting data through a centralized dashboard. What makes Buffer a standout is that it makes it easy for the user to spot the most important conversations that you should analyze.
It also has a story monitoring feature that lets you gauge the success of your Instagram and Facebook stories. Last but not the least, it can also be used for publishing and scheduling posts.
This software lets you monitor mentions, hashtags, and other tags of your brand on Instagram and Twitter. Other than being a social media listening tool, Keyhole also boasts its automation features which cut down on manual work.
Some of its features include easy generation of shareable reports and simplification of numbers across brand, campaign, hashtag, and influencer data.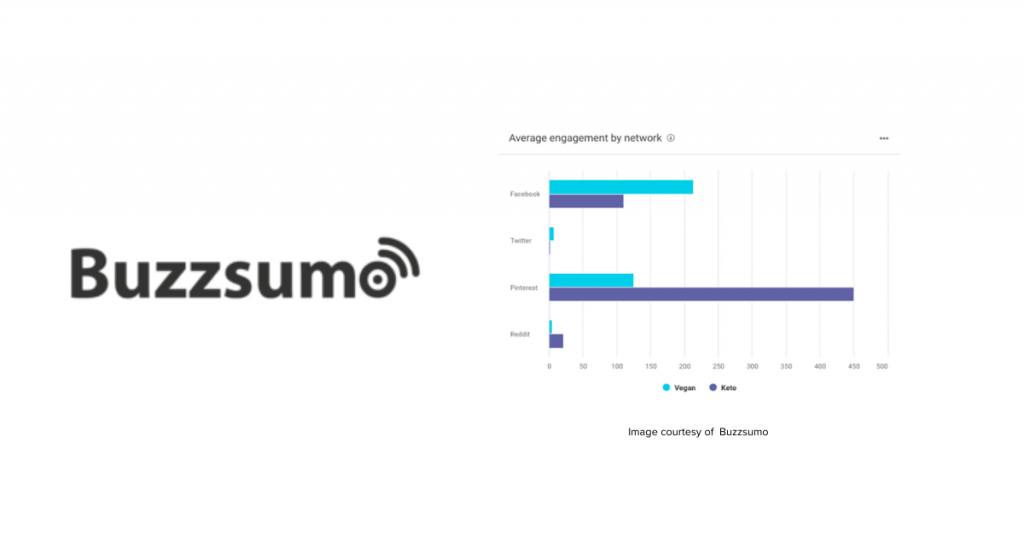 Buzzsumo is more than simply a traditional social media listening tool. It is more commonly used as an overall content marketing platform. Still, it provides powerful data that you can use to improve your social media marketing approach.
The software lets you identify your best-performing content, allows you to do deep research for your upcoming marketing strategies, identify influencers that you can tap for your business, and of course track trends and comments from your market.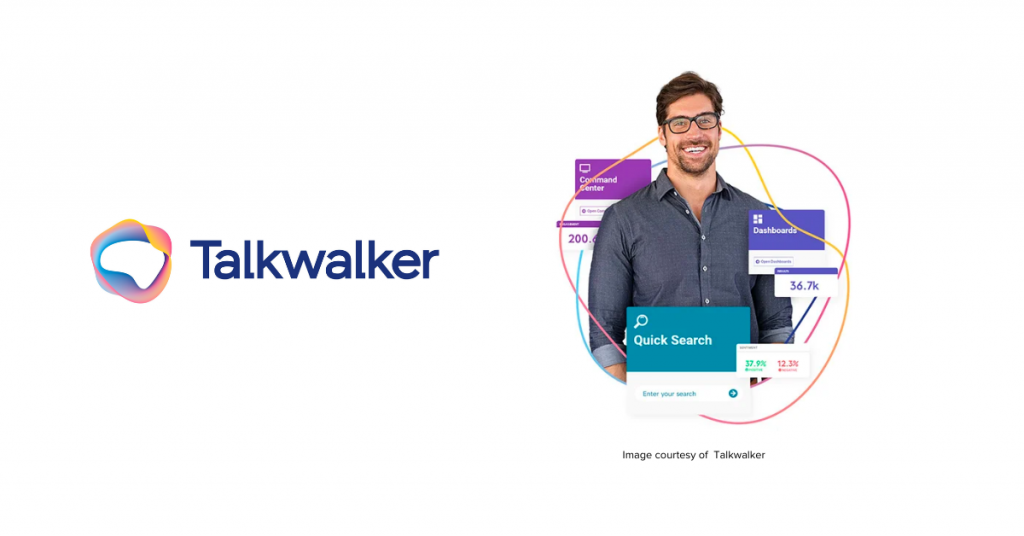 Talkwalker promises to provide you with "consumer intelligence" through its AI-powered platform that processes billions of customer signals from text, audio, and image formats.
The software provides real-time innovation and market intelligence and also collects emerging industry insights and trends that you can use for your marketing plans.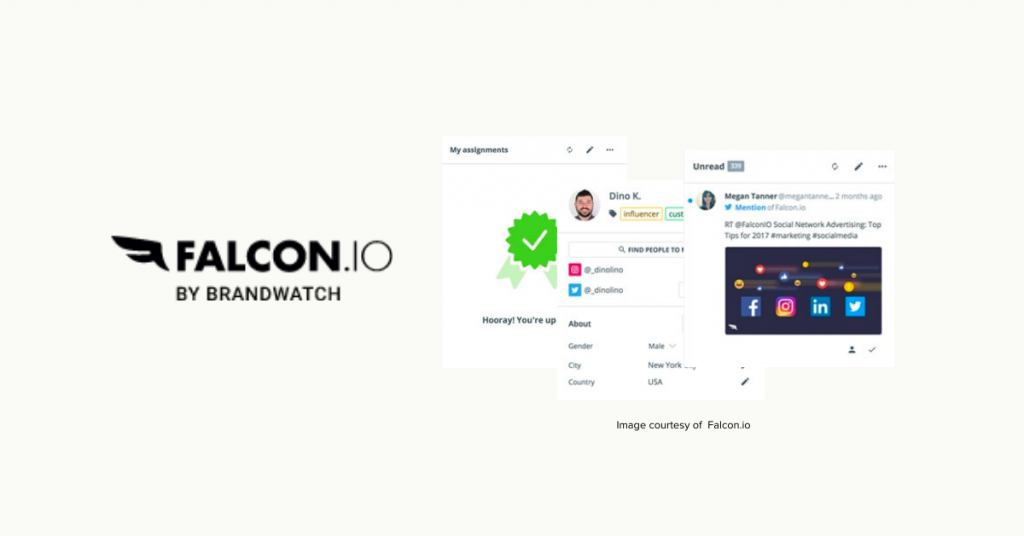 Falcon.io gives you access to three features: a seamless creation of content and other campaigns via its built-in content calendar; an effortless management of engagement and conversations through its social inbox; and, access to social media listening data that also combines content performance analysis.
Furthermore, the software gives you the option to combine your social data with your CRM for a more comprehensive 360-degree customer view.
Strategize Your Social Media Marketing Better
At a time when digital marketing can change so fast, it is a must for businesses to understand their market as much as they can to get ahead in the game. Social media listening is the perfect approach to apply for this because it focuses on knowing your market by providing what they need before they even realize that they need it.

Eight Media is a Philippines-based agency that offers full-stack digital marketing services, from content creation to ads management. With the help of data-driven marketing, you can reach your next business milestone.
---
---
EXPLORE MORE STRATEGIES THAT CAN HELP GROW YOUR BUSINESS.
---