Find out how you can create a successful content marketing strategy so you can reach your audience, boost conversions, and enjoy business growth.
To enjoy success in the digital age, businesses need to provide valuable content and engage potential and existing customers on the market. That content needs to be timely and relevant to their needs and it should effectively showcase how the brand's products and services can address their issues.
Content marketing helps businesses achieve this. With a content marketing strategy, businesses can effectively capture, engage, and convert leads into long-term repeat customers.
This has been the secret recipe to business growth for some companies. But it's not as easy as it may sound. The key to doing this is understanding the fundamentals of content marketing— knowing what your brand stands for, your target audience, and the channels you'll use to deliver your content.
That's why in this guide, we'll teach you to understand the basics of content marketing. And we'll teach you how to harness that knowledge to understand your brand at a deeper level so you can effectively engage your target audience using your chosen channels. Let's get started.
---
---
What is Content Marketing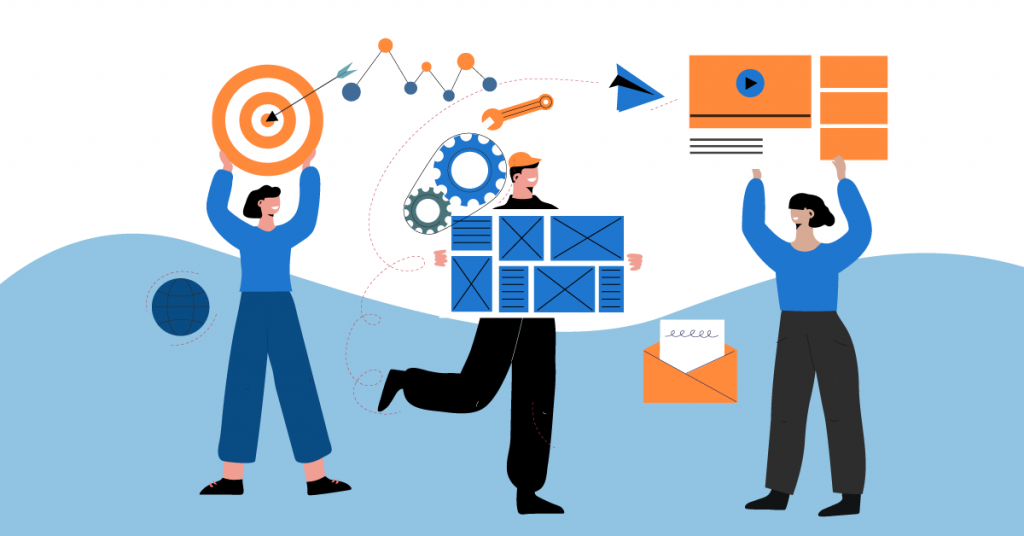 Content marketing is the practice of capturing potential customers, sustaining interest, and establishing long-term loyalty through the delivery of relevant and valuable content.
Examples of content include videos, blogs, infographics, case studies, interviews, and eBooks.
According to HubSpot's State of Marketing Report 2021, videos are the #1 type of content businesses send out, followed by blogs and infographics.
Why is Content Marketing Important
Content marketing is important because it helps businesses achieve the following objectives:
Capture potential customers' attention and establish trust
Build long-term customer loyalty
Gain a deeper understanding of the target audience
Set themselves apart from the competition
Support all other elements of the digital marketing strategy of the business
Enjoy a significant return on investment (ROI)
Adapt to changing consumer standards
These objectives are all needed for businesses to survive, especially in a highly competitive market.

More importantly, because consumers now are exposed to all kinds of information, businesses need to ensure their content stands out so they can attract potential customers and capture them before competitors get a chance.
Finally, to sustain the target audience's interest and build loyalty in the long run, businesses ought to provide only relevant and valuable information to the target audience.
Doing otherwise would risk losing these audiences, resulting in ​​high bounce rates and low time on pages.
Content Marketing vs. Traditional Marketing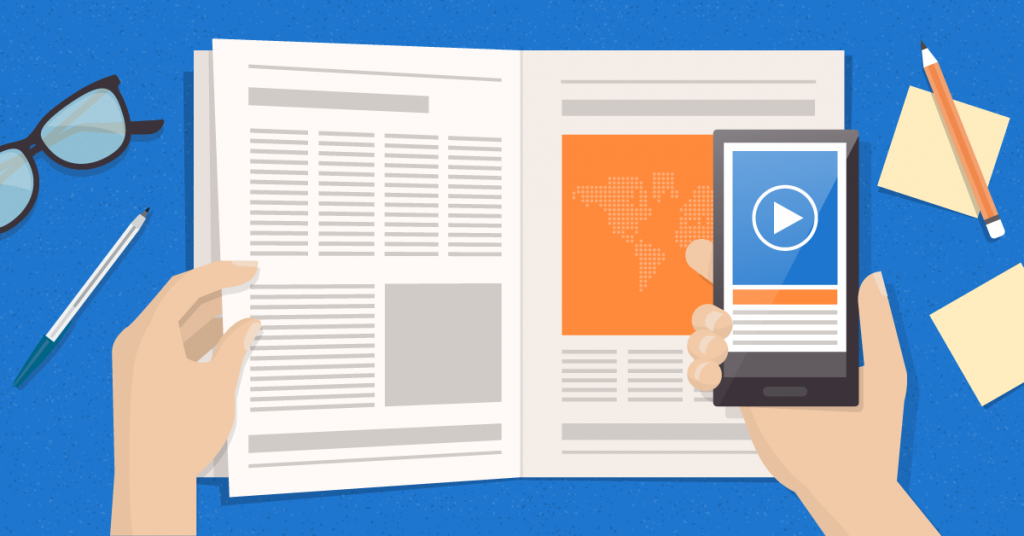 There are many benefits to using content marketing over traditional marketing. Among them are the following:
1. While traditional marketing relies on sales pitches, content marketing seeks to provide value
The advertisements we see on TV and hear on radios often involve sales pitches, a message only explaining how a product or service can benefit the consumer. Content marketing goes beyond that. It even seeks to eliminate that as part of its strategy.
That's because modern consumers are now wary about how businesses exaggerate claims or use subtle marketing techniques to influence buyers to make a purchase.
Modern consumers don't like that. What they like to see are the brand values that drive a company. They like transparency and knowing whether their values align with that of the brand.
With content marketing, businesses can go beyond sales pitches. They can communicate other things such as what their brand stands for and what personal and social issues they seek to address, among others.
2. Content marketing involves educating customers to maximize the product, while traditional marketing does not
Traditional marketing is often expensive to launch. This is why the messages that brands convey using traditional marketing tend to be limited in duration and coverage.
This is where content marketing comes in. Because they're a lot cheaper to do, businesses tend to use this approach to educate customers on how they can maximize their products. And they do this through videos on YouTube or by explaining instructions using "how-to" blogs.
When products provide value to customers, it helps establish a meaningful connection between the brand and the customer. This makes it easy to build loyalty in the long run.
3. Content marketing is cheaper to do, if not totally free
Content marketing can be done for free. All you have to do is use platforms that are free to use (such as social media platforms like Facebook, YouTube, Instagram, and Twitter) and display content there.
Doing such allows you to have an organic reach— capturing potential customers, engaging them, and driving up sales, even without paying a cent.
There are paid options too to promote your content. But even with this, it's a lot cheaper compared to traditional marketing. According to a report, content marketing costs 62% less than traditional marketing, while generating 3X as many leads.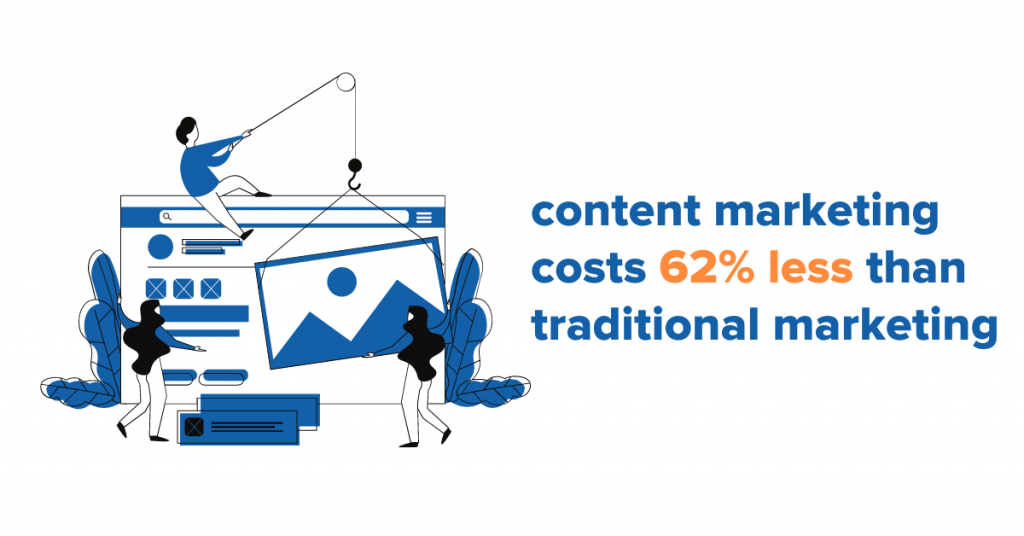 4. Content is shareable in content marketing
People share a lot of content online, especially using social media platforms. On Facebook, for example, what is shared often involves content.
And when your content is shared by at least one person, there's a chance that another one will share it again. This can go on and on until you reach multiple audiences just by one person's share alone.
This is virtually impossible with traditional marketing.
5. Content marketing allows businesses to be more targeted and precise
Content marketing using online platforms makes it easy for companies to be more precise in targeting customers. Many platforms allow users to specify their audience in terms of demographics such as gender, age, and location, as well as interests and behaviors that represent your target audience.
This allows businesses to develop content specifically for their target customers' consumption. When this happens, the chances of capturing their target customers' attention and nudging them to make their first purchase are increased.
Traditional marketing often relies on the shotgun approach where a marketing material is delivered to a large audience in the hopes of converting some customers along the way.
Types of Content Marketing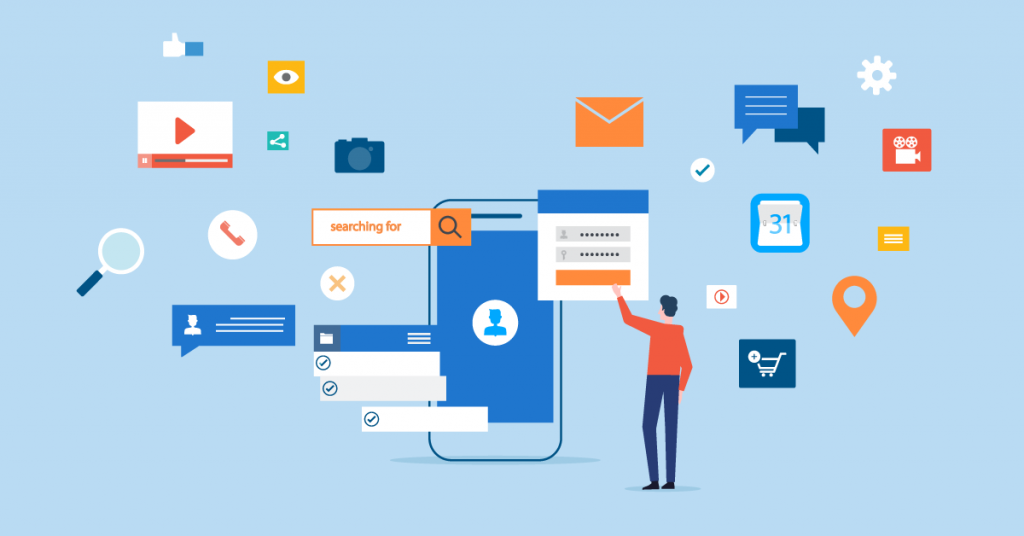 Content marketing is deeply connected with the other elements of digital marketing. Because of this, it's hard to separate it from the other marketing disciplines and treat it independently.
Additionally, content such as videos, blog posts, infographics, and eBooks are so essential in strategies such as social media marketing, search engine optimization (SEO), pay-per-click (PPC) advertisement, and email marketing. Without them, these strategies would fail to attract and engage target customers.
Learn more about how content marketing is used in these strategies:
Social Media Marketing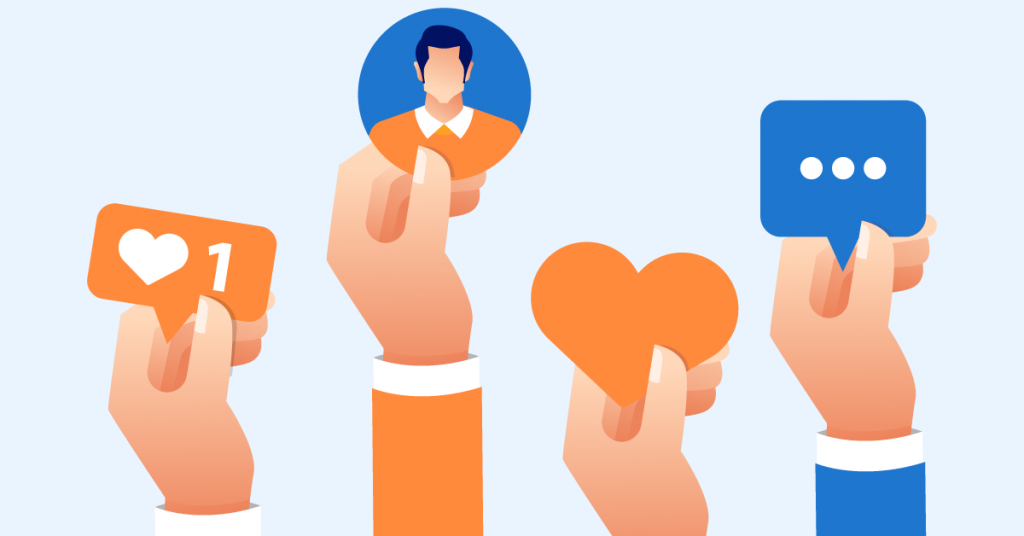 Content marketing in social media is one of the most used strategies these days. Social media platforms make it easy for users to post and share content they like.
This is why a lot of content can go "viral" — something that is widely shared and passed on from person to person in a short amount of time.
Social media helps boost brand awareness, improve lead generation, and enhance sales conversion. With native tools, businesses can narrow down their audience and track their content performance in real-time.
Search Engine Optimization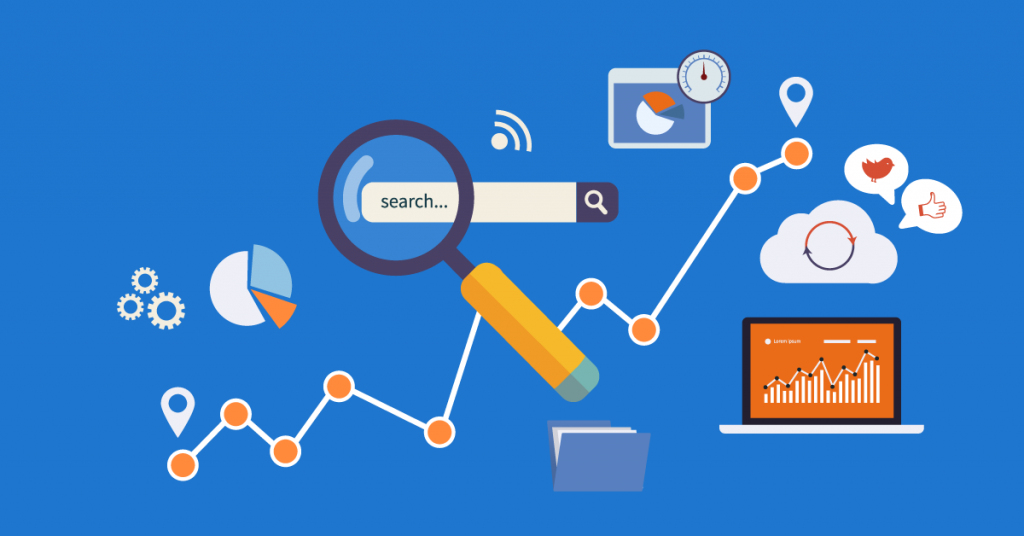 SEO is what enhances content to appear on top of search results when users type in queries or keywords on search engines. It promotes visibility, which helps with lead generation and sales conversion.
Optimizing content for search engines is so important that 69% of companies will actively invest in it in 2021 (up from 64% in 2020), according to a report by Hubspot.
To learn more about SEO content, check out our blog: How to Make Your Content Marketing Effective with SEO.
PPC Ads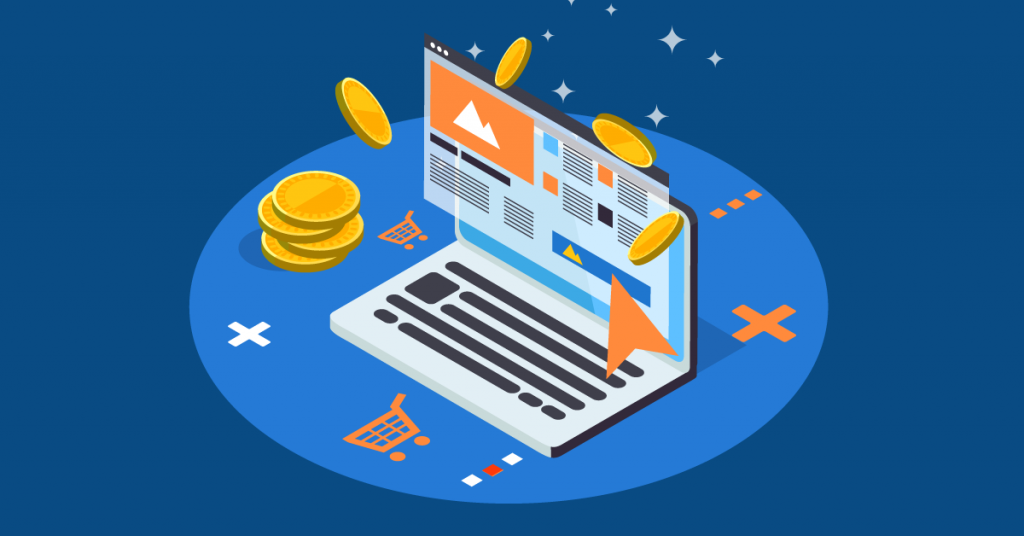 Pay-per-click advertising is a digital marketing strategy that uses search engines like Google, Yahoo, and Bing to promote content. Here, an advertiser such as a business pays a publisher (like Google) whenever their ad is clicked by an internet user.
PPC ads only work when the business knows what type of content gets clicked by whom. It's also important to know how to keep leads engaged through content whenever they're redirected to a webpage after clicking an ad.
For more details on PPC ads, read our Best Practices & Strategies for PPC Ads.
Email Marketing
Email marketing is an effective technique in keeping leads and customers engaged to encourage them to move to the next phase in the sales funnel. This approach has been reported to ​​​​give an average return of $57 for every dollar spent.
To ensure your customers keep on opening your emails, your content should be relevant to their needs, interesting, and engaging. Times have changed too, which is why it's important to keep an eye on the ​​Top Email Marketing Trends in 2021.
Top Content Marketing Tricks and Strategies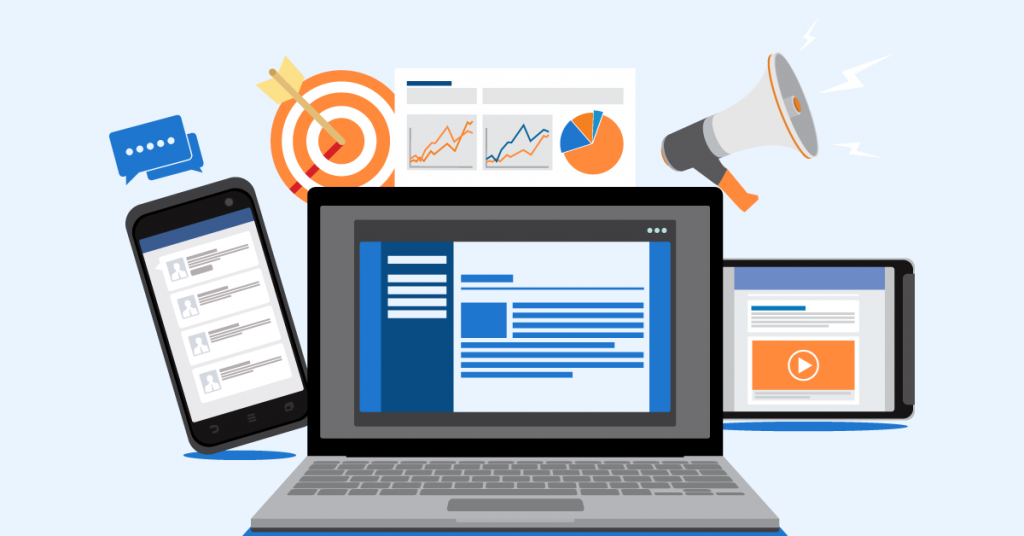 To improve your content marketing performance, check out the following tricks and strategies:
1. Build a Community
A community is a group that shares the same profile, interests, and problems. It is formed when members constantly interact and build relationships with each other and the brand.
Building a community makes it easy for you to earn your customers' trust and loyalty. Over time, and when done right, your customers may even do the promotion of your brand for you for free.
2. Stream Live Videos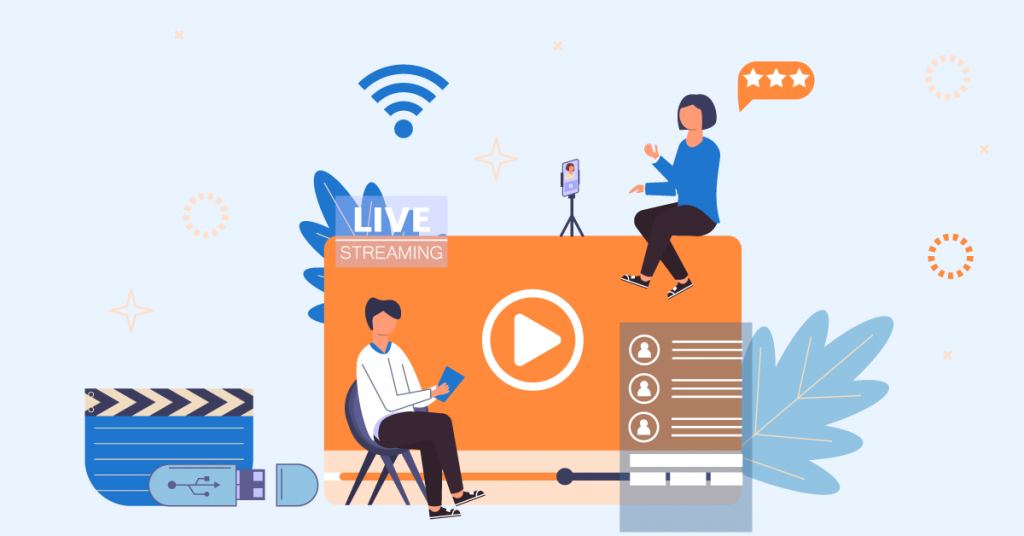 Videos are seen as more entertaining and engaging than written content. And it's a growing trend. In 2020, people watched 12.2 billion minutes of videos, an increase of 85% compared to 2019.
Additionally, according to research, 48% more viewers are streaming live videos now than in the past year. And roughly 44% said that they watched less live TV because of live streaming.
3. Repurpose Old Content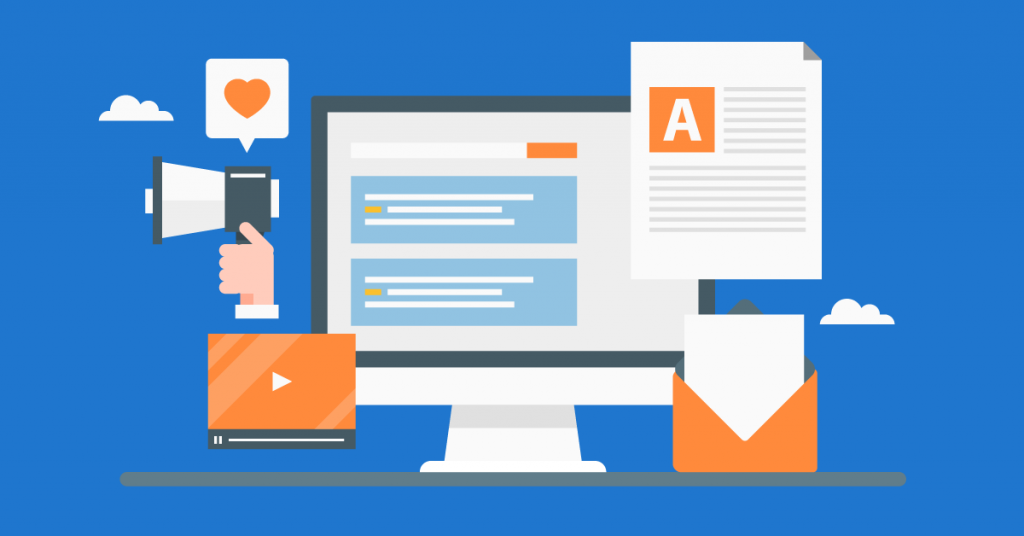 Content repurposing (or 'content recycling') is a technique that uses old content to expand its reach to the same audience or to an entirely new one.
Some of the most popular content recycling methods include: updating an old blog post, using blog content to make videos, turning blog content into infographics, creating webinars from blog posts, and converting blogs to downloadable materials.
4. Segment Your Audience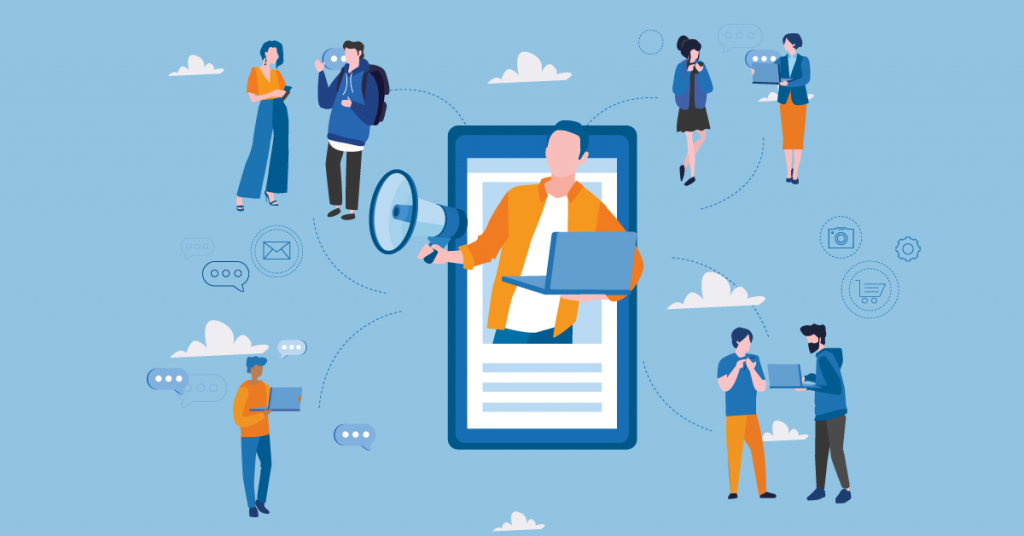 Before you segment your audience, it's important to gain a deeper understanding of who they are first. Have a clear definition of your customer persona and differentiate these personas according to a set of criteria. And have data and insights to back them up.
You can segment your audience by demographics (age, gender, location, etc), behavior (purchase behavior, search behavior), interests, and psychographics.
5. Drive Your Local SEO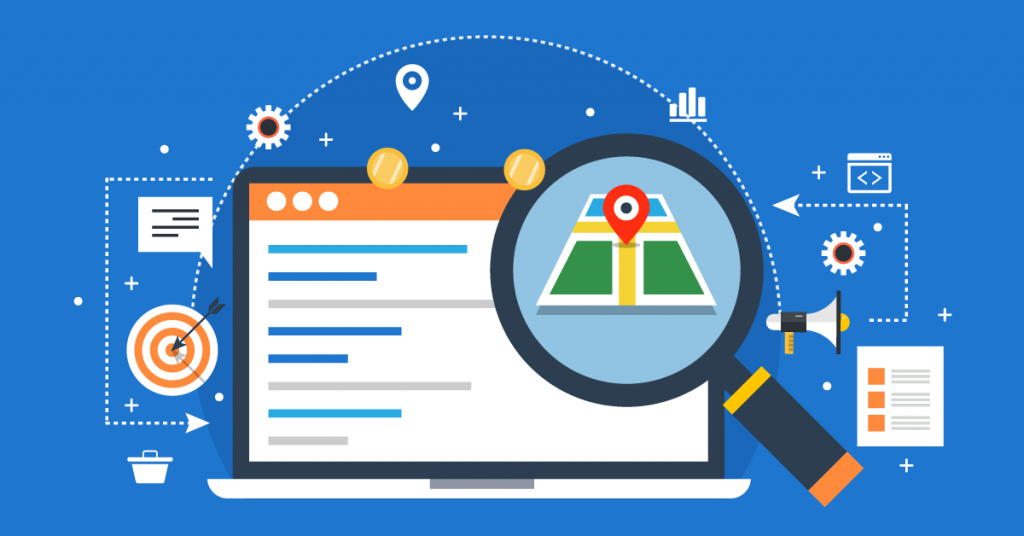 The pandemic has changed people's purchase behaviors, which explains why more people now are going local when buying something. Getting more visible for local searches allows you to take advantage of this opportunity and drive up sales.
According to a study, 46% of Google searches are looking for local information, and that 78% of location-based mobile searches eventually result in an offline purchase.
For more tricks and strategies, check out our Top Content Marketing Tricks to Try and 8 Content Marketing Strategies Businesses Should Consider Using.
How to Develop a Content Strategy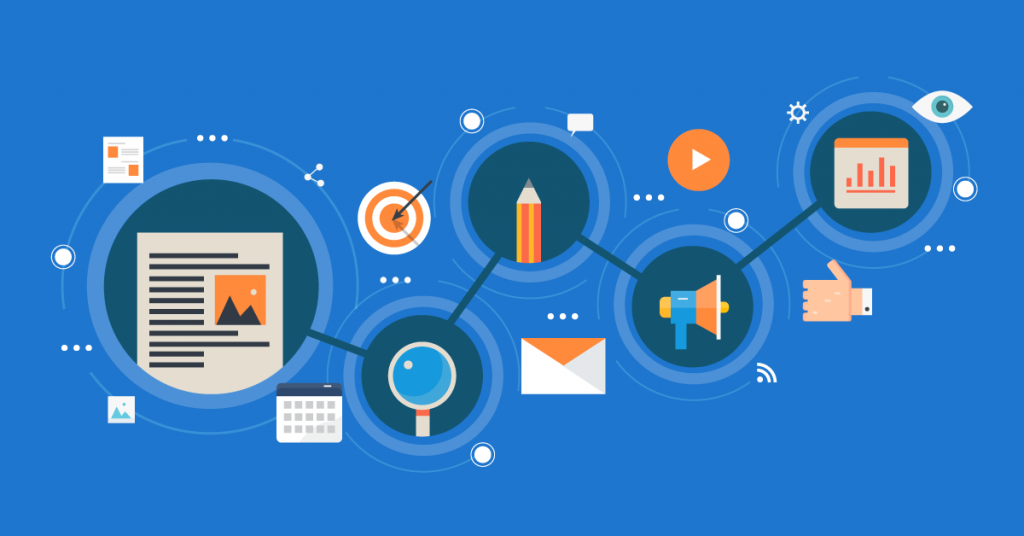 Businesses need to stay vigilant about the changes in the market, especially if they want to know how to effectively capture leads. This is why Businesses Should Pay Attention to Emerging Trends in Lead Generation.
Knowing these trends would allow businesses to develop a more responsive content strategy— one that can adapt to evolving consumer needs and market conditions. So how can businesses develop a content strategy that works?
1. Identify your goal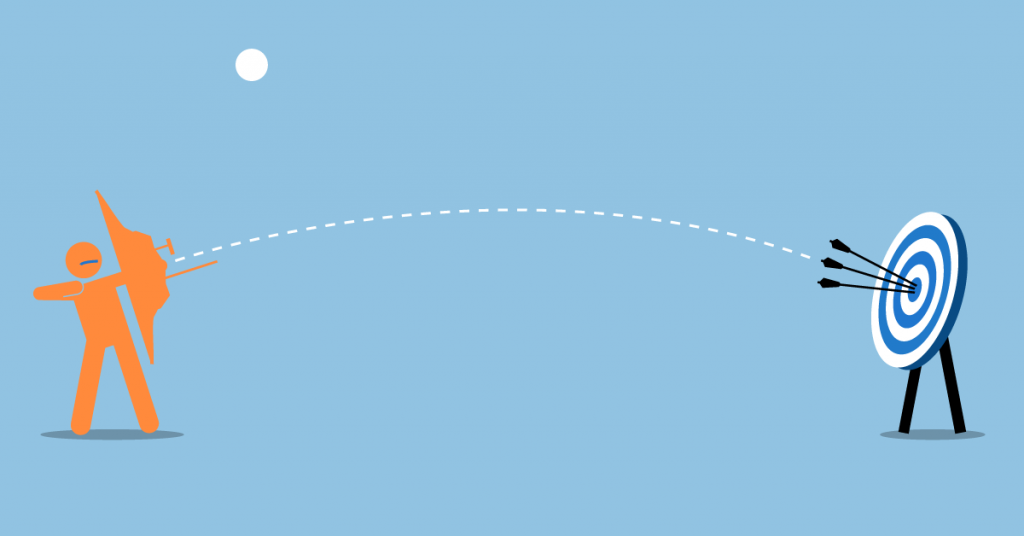 Just like with any other strategy, having a defined goal from the start lets you narrow things down to what actually matters.
What do you aim to achieve when developing a content marketing plan? Why do you want to produce content? How will you measure your goal in the end?
2. Craft a more accurate buyer persona
Identifying your target audience's needs, interests, and preferences is perhaps the most important part of your content marketing strategy.
Not knowing who you are dealing with would just waste your effort when your target customers would stop reading, listening, or watching your content in the first few seconds.
Factors like age, job title, level of education, industry, organization size, and preferred method of communication may come into play when crafting a buyer persona.
3. Run a content audit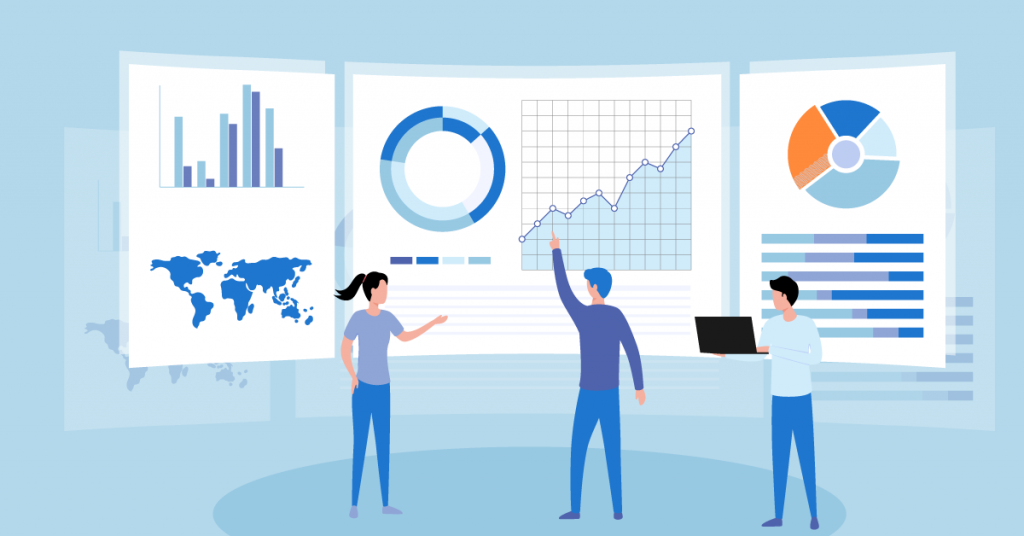 A content audit is an assessment and analysis of content using certain metrics and evaluation methods.
Running a content audit allows you to assess your top-performing and lowest-performing content, giving you a glimpse of what your target audiences like and dislike.
It would also let you assess whether you should set a new goal as an organization.
4. Use a content management system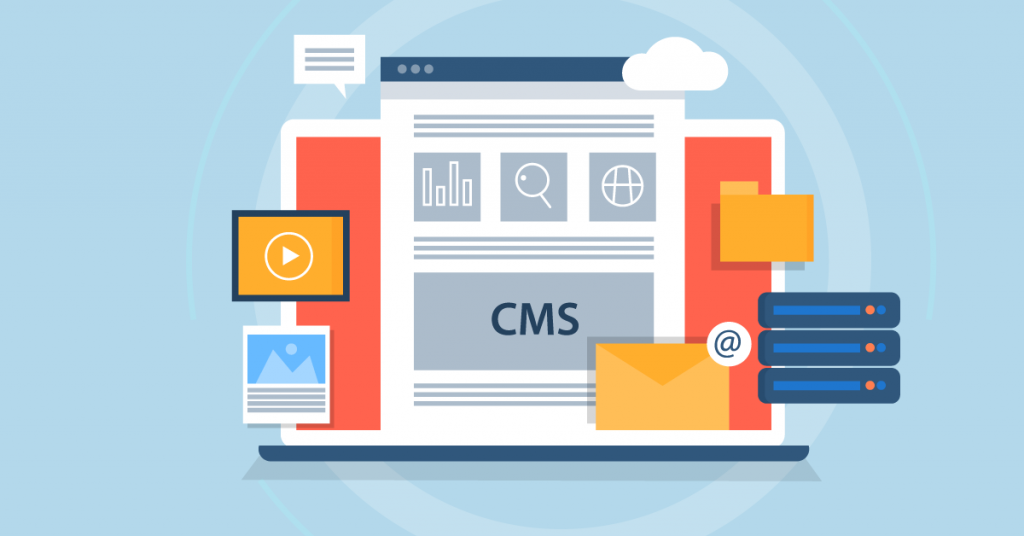 A content management system (CMS) is a web application that businesses use to create, manage, and modify their content on the internet such as those on web pages, landing pages, blog posts, etc.
Using a CMS lets you plan, produce, publish, and measure your content results with ease— as you can do every content-related task in the CMS without switching platforms.
The most popular CMS is WordPress, where you can add plugins so you can engage customers using web forms, live chat, email marketing, and more.
5. Match your content with buyer persona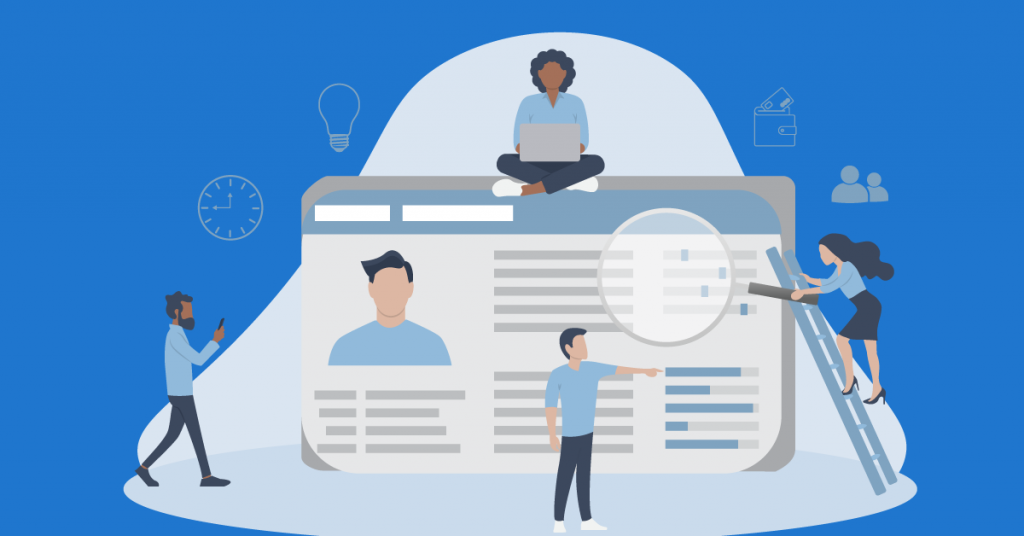 Choose what type of content you're sending out to your target audience. Based on their persona, are they more likely to respond to videos? eBooks? Infographics? Case studies?
Then come up with a content topic. You can track topics that are in trend in your industry using tools like Feedly, Tweetdeck, or Buffer.
There, you can glance at your curated list— selected by technology from news and social media, among others— so you won't have to scour the internet for new ideas.
6. Publish your content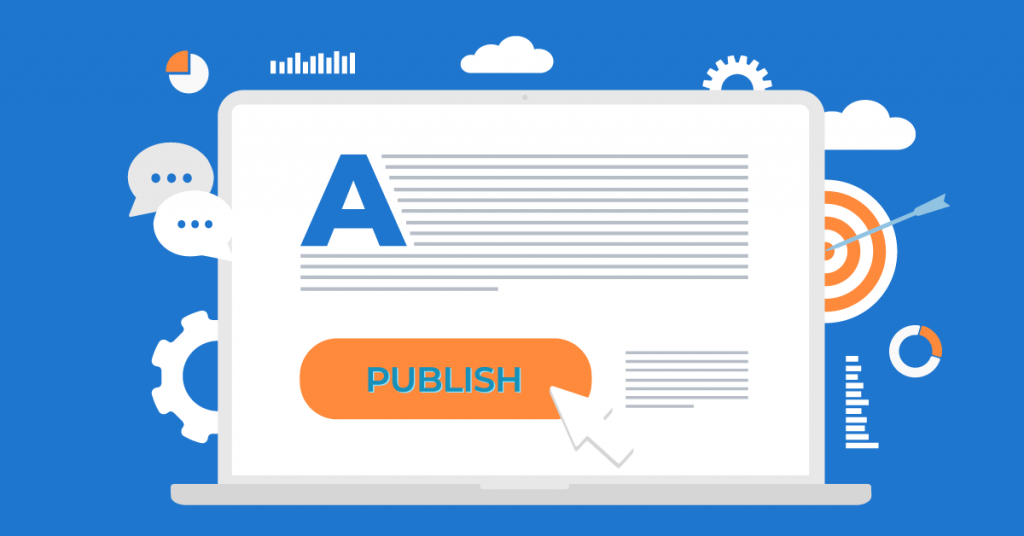 Finally, you can publish your content when you're done making it.
It's highly suggested to have someone proofread your content or edit it to make it easy to digest from the customer's perspective. In the end, what your target customers think of your content matters more.
7. Keep track of your analytics and make changes when necessary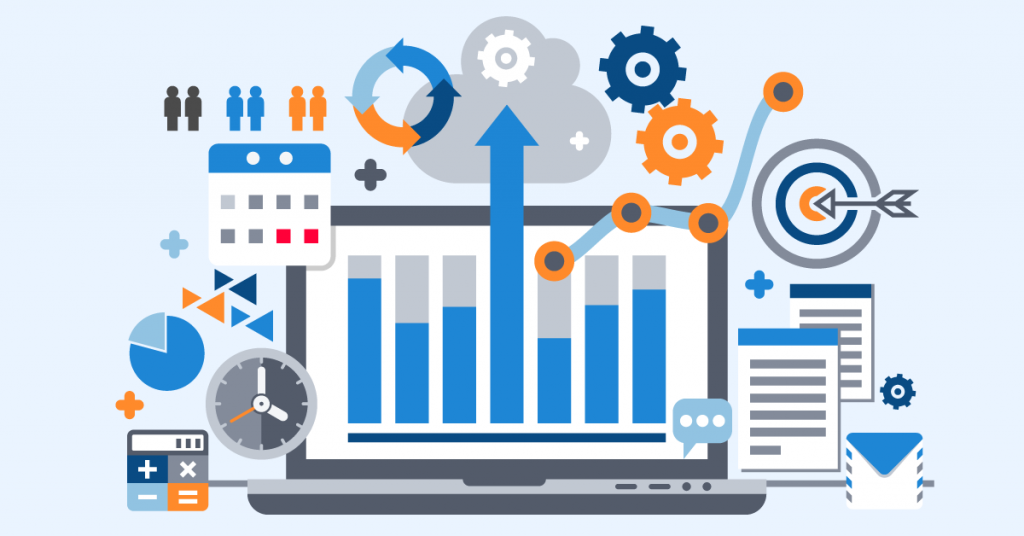 Your analytics will let you know if your content is performing well or not. Are you getting more traffic? Are your website visitors leaving your page sooner than you like? How about the scroll depth? Social shares and engagement? Click-through rate (CTR) on links?
These key performance indicators (KPIs) would help you understand if your content is allowing you to reach your marketing objectives and goals. And when the numbers are telling you to make changes, then make the necessary change as soon as possible.
Conclusion
Content marketing is an important part of business success, especially in a period where customers are more connected online. Content allows businesses to make connections, build customer loyalty, and establish long-term profitable relationships with target audiences.

That's why businesses must have at least a basic understanding of how content marketing works and how to develop and run an effective content marketing strategy.
Need help with your own content marketing plan? Partner with us here at Eight Media now. Schedule a free 15-minute consultation here.
---
---
ITCHING TO FIGURE OUT THE RIGHT CONTENT?


SUBSCRIBE NOW AND GET THE LATEST IN YOUR INBOX
---