Sending and publishing quality content helps you build awareness and earn the trust of your target audience. Read on to learn more about the best content marketing strategies worth considering.
Content marketing is a business approach that lets you build brand awareness and business authority. It also helps you connect, engage, and establish meaningful relationships with your target audience, especially in the digital age.
Companies usually deliver content through blogs, vlogs, podcasts, and infographics, among others. This requires a strategy that would help the company meet goals such as establishing brand awareness, building brand loyalty, engaging customers, and recruiting talents, to name a few.
When it comes to content creation, businesses should focus more on quality than quantity. Quality content is what attracts customers, captures their attention, and motivates them to stay.
Once you start publishing quality content online, people will start noticing you. This may even encourage them to visit your website, check your products and services, and make a purchase right away.
For a more comprehensive guide to content marketing, check out Eight Media's guide here.
Why is Content Marketing Important?
Today, many consumers use the internet to look for information and shop for products. COVID-19 has transformed consumer habits, driving many people to do most of their activities online.
Because content is what drives consumers to make a purchase, having a proper content marketing strategy is crucial.
This strategy involves determining the type of information that piques the interest of consumers. It also involves knowing what keeps customers engaged to prevent them from checking the competition for alternative information.
When content marketing is done right, businesses may experience increased sales and an increased number of loyal customers.
This is why around 40% of marketers claim that content marketing is a very important part of their overall marketing strategy.
How to Choose Which Content Marketing Strategies Are For Your Brand
It's important to note that a content marketing strategy that has worked for one business may not work for other businesses.
This is why it's important to understand first what your brand is all about, what it stands for, and what your brand goals are before you create your content marketing strategy.
Once you have a solid understanding of your brand and what you want to achieve at the end of the day, it becomes much easier to select the content marketing technique for your business. Learn how to build a brand that wins the market and the rest will follow.
8 Best Content Marketing Strategies
Content marketing strategies are important for businesses of any size. Whether you just started with your online business or want to improve your business performance this year, you need to have a solid content marketing plan for your business.
Here are eight beginner-friendly content marketing strategies and techniques that are useful for your business:
1. Gain a Deeper Understanding About Your Audience and Segment Them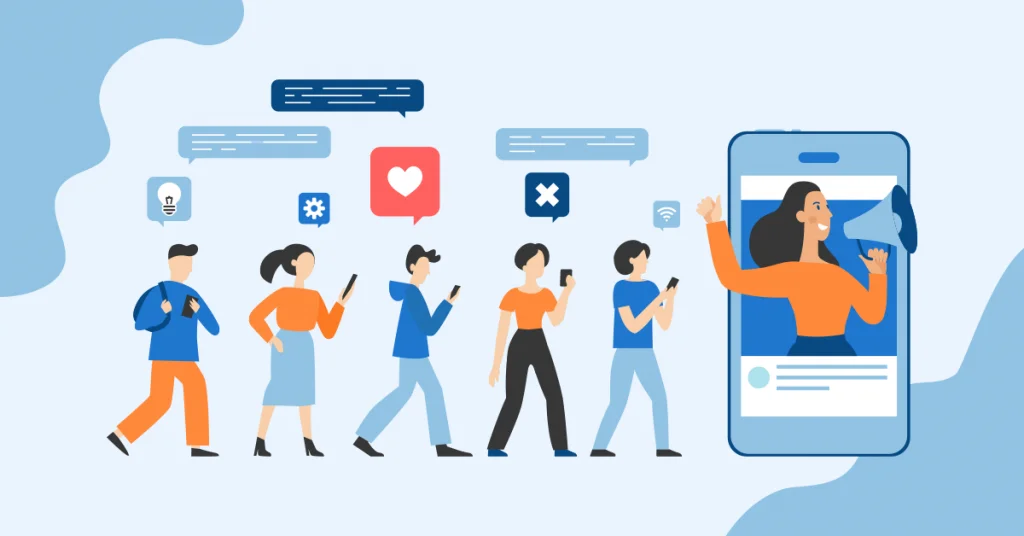 No matter what your strategy is, always remember that the most vital aspect of your business is your customers. They're responsible for keeping the cash flowing and without them, your business will struggle to survive.
That's why one of the best content marketing strategies in 2021 is knowing customers at a deeper level and segmenting them according to their commonalities. This way, you get to send personalized content— one that is relevant to the needs of the target reader or viewer and one that they find valuable in the long run.
To segment your audience, you need to do the following:
Define the customer persona
Differentiate the personas according to several criteria
Gather customer data and analyze it
Collect additional customer data
Segment the audience according to the chosen criteria
Moreover, the common ways to segment audiences include:
Demographics (age, gender, location, job, position, industry, etc.)
Behavior (purchase behavior, search behavior)
Interests (pages likes, accounts followed, hobbies)
Psychographics (attitudes, aspirations, and other psychological criteria)
Creating multiple audience segments helps businesses ensure that their content is relevant and that it matches the needs and interests of their target audience. According to a report, many businesses today create content for three audience segments.
2. Build Targeted Landing Pages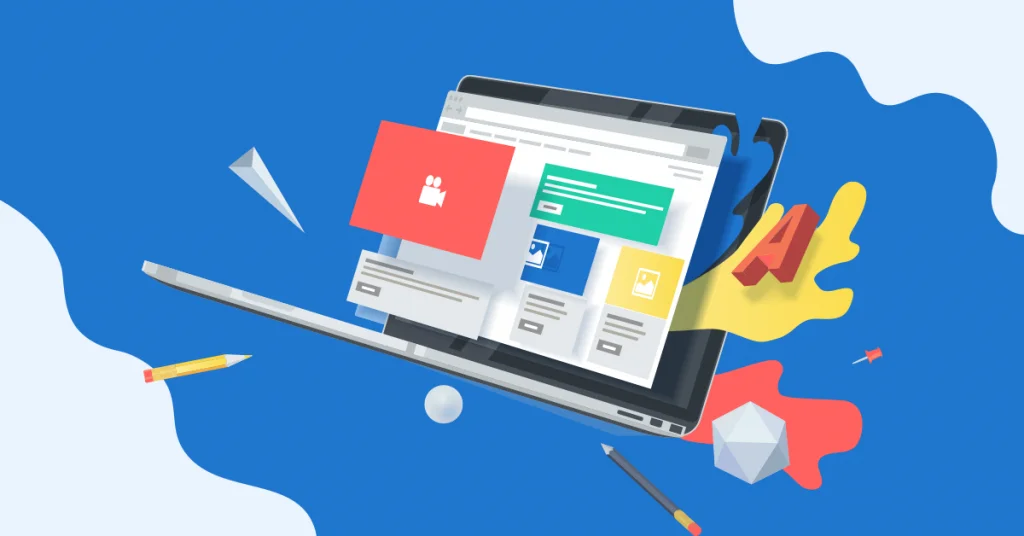 A landing page is the web page that appears when an internet user clicks on a search result, an ad, or a link in an email. It is usually used for lead generation and driving sales.
Landing pages are supposed to help businesses achieve key business purposes such as increasing website traffic and increasing sales conversions.
To ensure customers stay on your webpage and do not leave without taking another action, your landing pages should match the needs of your website visitors according to their place in the customer journey.
It's important to remember to think strategically about keywords when building landing pages. These keywords help take the right people to the right pages on your website.
Templates are your friends, too. They're an easy way to create landing pages that convert.
3. Run A/B Tests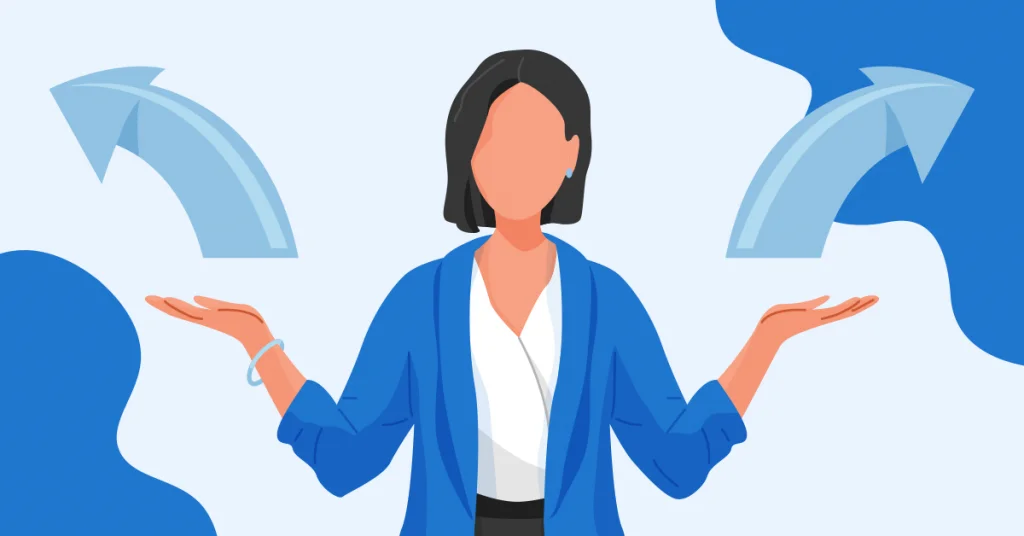 A/B split testing is the process of comparing two versions of content against one another. This helps marketers identify which content is more effective in capturing readers and getting more sales.
For example, a marketer may write two blogs with similar content but different headlines. With A/B split testing, the marketer will be able to figure out which headline works best when it comes to getting more clicks.
Running A/B tests consistently not only helps marketers improve performance, but also helps them gain a deeper understanding of their target audience. This gradually shapes the kind of content the business will send out in the future.
4. Launch Native Ads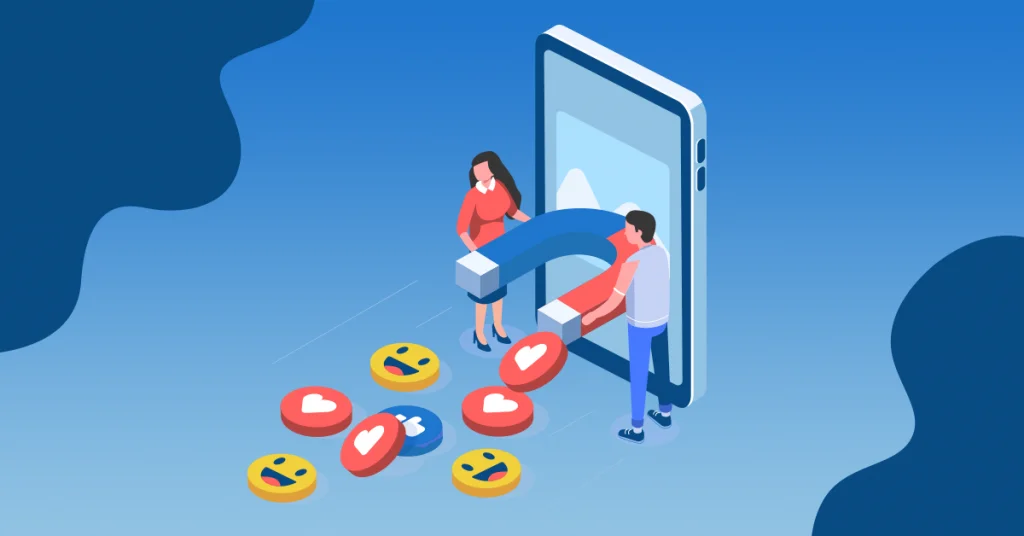 Native ads are a type of paid ads that adapt to the media format of the platform from which they appear. Unlike other types of ads, native ads don't look like ads as they blend well into the surroundings on the platform.
For example, Facebook's native ads may look like regular posts from regular people on the user's newsfeed. YouTube's native ads may appear as regular videos. Twitter's native ads may appear in between tweets of the people that the user follows.
Native ads perform better than regular ads. According to a study, 25% more consumers look at native ads more than traditional banner ads. This means that they help businesses gain more clicks and conversions than other types of ads.
To ensure your native ads are effective, check out the eight things that you should know before launching your online ads.
5. Analyze Your Competition Using Data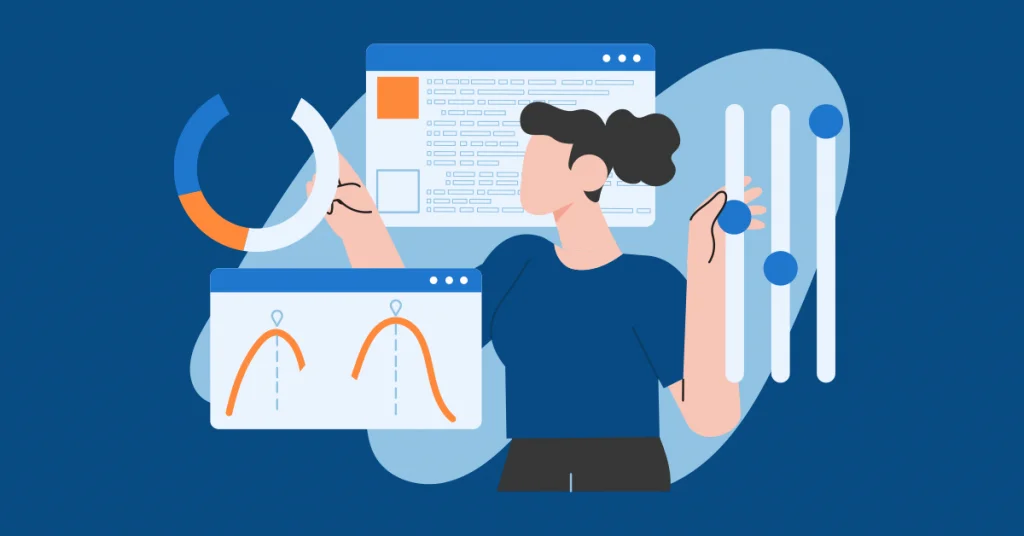 Analyzing the competition is necessary nowadays. When it comes to content marketing, analyzing what makes your competitors more visible online will help you outsmart your competitors.
This process involves understanding the competition, using tools to conduct competitive auditing, crafting actionable strategies, and discovering keywords from competitors.
There are benefits to analyzing the competition using data. Among these are discovering new ways to engage customers, new marketing channels, gaining a deeper understanding of your customers' needs, and developing a better unique selling proposition (USP).
6. Drive Your Local SEO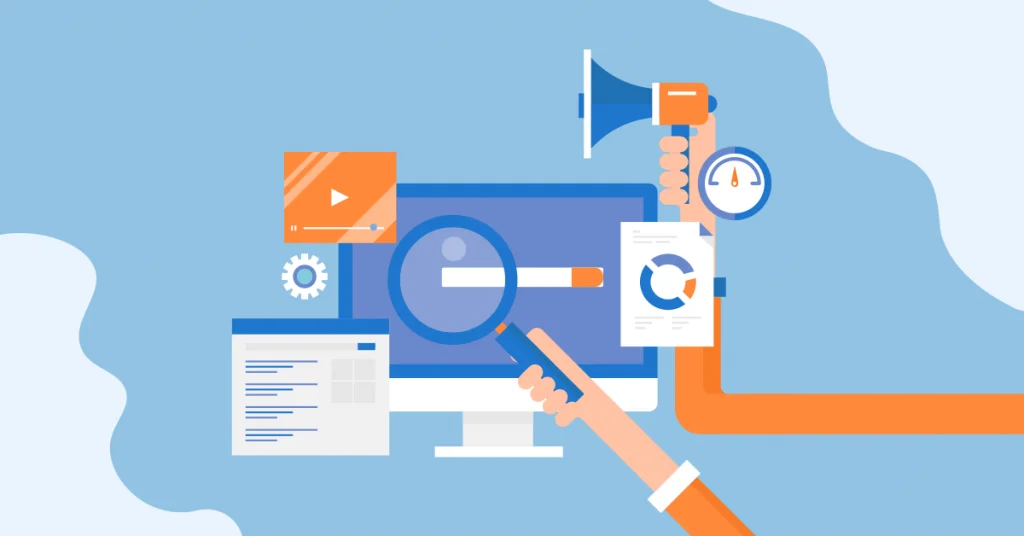 Many consumers are looking for local information— the nearest place to buy a product, the nearest service provider, the best store to buy a product in a specific city, etc.
According to a study, 46% of Google searches are looking for local information. Moreover, 78% of location-based searches using mobile devices lead to an offline purchase. This means that improving your local SEO strategy helps you establish brand awareness and increase your sales revenue in the long run.
7. Tap Into Your Audience's Emotions and Reason in the Headlines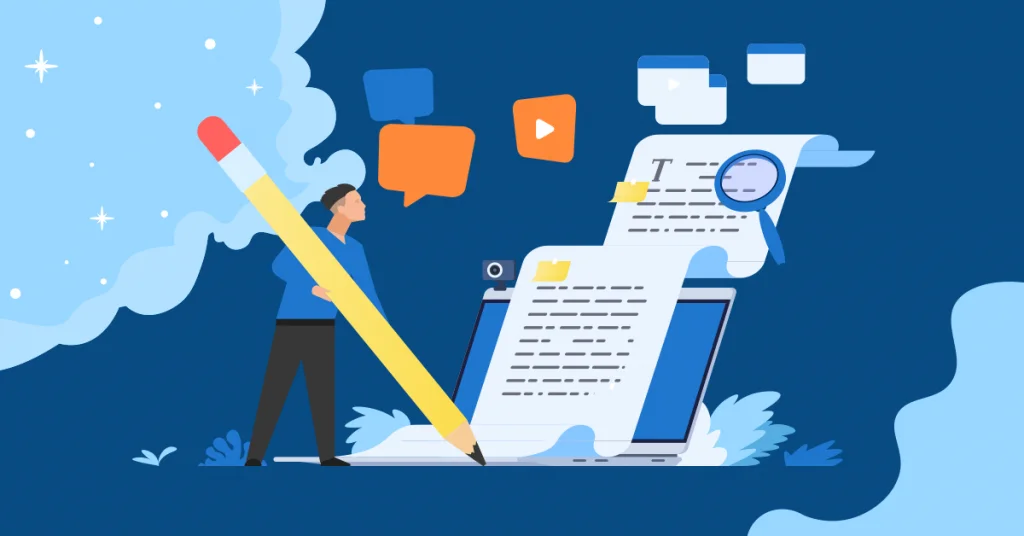 Using emotional keywords like quick, remarkable, results, revolutionary, should, fast, easy, and instant helps you improve your content and encourage people to read your content and share it with others.
Moreover, you may also include data and statistics in the headline to balance things out— so you can tap into both of the audience's emotions and reason.
For example, "5 Steps to Lose Weight Fast" as a headline sounds interesting enough. But "5 Easy Steps to Instantly Lose 10 Kilos in 1 Week" sounds more compelling and will attract more readers than the former.
8. Prepare an Editorial Calendar or Publishing Schedule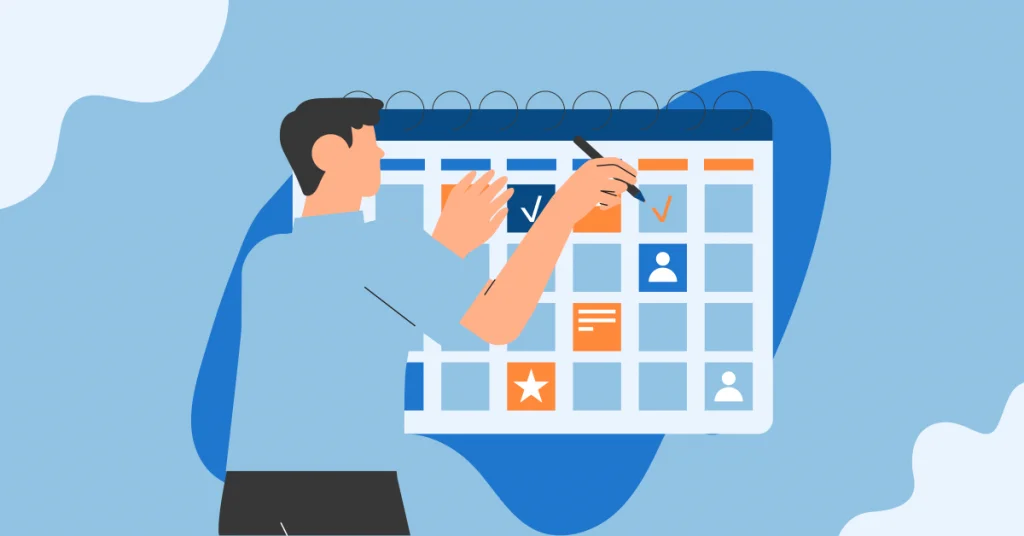 An editorial calendar or publishing schedule is an easy way for businesses to plan content ahead and manage its effectiveness.
Tools like Buffer, Trello, Asana, Monday, and ProofHub help keep a steady flow of content without the stress and hassle of manually publishing content on schedule.
To ensure your editorial calendar's effectiveness, go back to the basics:
Know your customers
Conduct a customer segmentation
Produce quality content
Research content ahead
Measure your contents' effectiveness
Regularly delivering content keeps customers aware of your brand. It also helps you capture more leads and gain more conversions at the end of the day.
Summary
Content marketing strategies are a crucial part of making connections with customers online. They can help businesses establish brand awareness and they can also provide ways for businesses to make meaningful interactions with their customers.
However, because every business is unique, marketers should find the content marketing technique that works for their brand. This may take some time and experimentation.
But don't worry. These eight content marketing strategies are guaranteed to give businesses results, so you may start by doing one of these.
Have a content marketing strategy now without breaking a sweat. Click here to book a free 15-minute consultation with our experts at Eight Media.
---
---
MULLING OVER STRATEGIES FOR YOUR CONTENT?


SUBSCRIBE NOW AND GET THE LATEST IN YOUR INBOX
---