Multiple studies and surveys are revealing the dramatic shift in consumer behavior following the pandemic. COVID-19 norms such as social distancing and lockdown have compelled consumers to swap their old buying habits with newer ones.

Studies also reveal that these consumer behavioral changes are most likely to stay even after the pandemic. The key reason is the change in consumer mindset towards shopping and buying. Brands face the responsibility to cater to these new demands. For example, with consumers preferring contactless shopping, businesses are rushing to make a digital transformation. Digital marketing, which was once only a part of a business' marketing strategy, has now become mainstream.

An awareness of how consumers are changing is crucial to be better prepared for the market. Given here are some study-based insights into the changing consumer habits:
Preference for More Affordable Products and Trusted Brands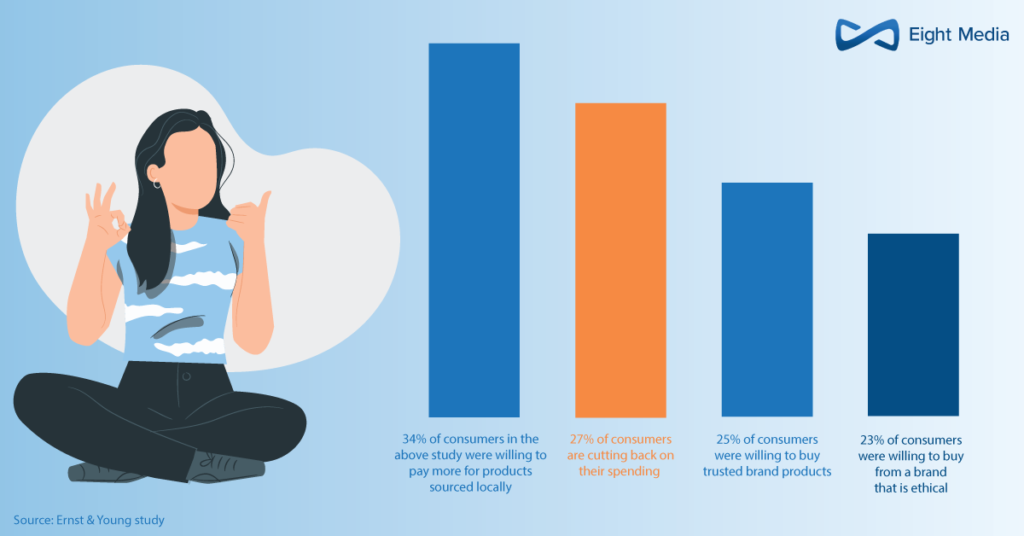 With COVID-19 bringing down economies in many countries, consumers are wary about the global economic situation in the coming months. People are being laid off or are witnessing a cut in their income due to the pandemic. This development is impacting their purchasing decisions as well. Consumers have become more watchful of their spending.

An Ernst & Young study shows 27% of consumers cutting back on their spending because they were either laid off or were sent on a leave of absence. Consumers are not keen on buying expensive products either. They are turning to cheaper alternatives to match their tightening finances.

There is good news for trusted brands though. Consumers are willing to spend more money on trusted brands, according to the Ernst & Young study mentioned above. 25% of consumers were willing to buy trusted brand products even if they were expensive, the study revealed. The same study also revealed that 23% of consumers were willing to buy from a brand that is ethical.

If you have been contributing to the COVID-19 cause in recent months, then your brand may witness favorable consumer behavior. 34% of consumers in the above study mentioned they were willing to pay more for products sourced locally. This could be an opportunity for your business to tie-up with local players and create competitive leverage.
Unprecedented Adoption of Digital Technology
COVID-19 norms such as lockdown and social distancing have had an enormous impact on the social behavior of consumers. They have come to rely on digital technologies to meet other people and know about the world. Consumers are also using digital technologies for key lifestyle demands such as children's education and health checkups.

The use of social networking platforms has increased enormously too. Social media platforms are witnessing millions of subscribers from across the globe sharing news and word-of-mouth recommendations. The impact of such a massive adoption of digital technology by consumers has an equally massive impact on businesses. This behavioral change demands an enormous revamp of digital marketing strategies by businesses.


Brands need to revisit, review, and redefine their online presence to cater to the demands of consumers. They need to survey the type of online channels that are most used by their customers and take brand communications and interactions with those channels. Doing so can improve consumer relations and brand reputation.
Dramatic Increase in Online Shopping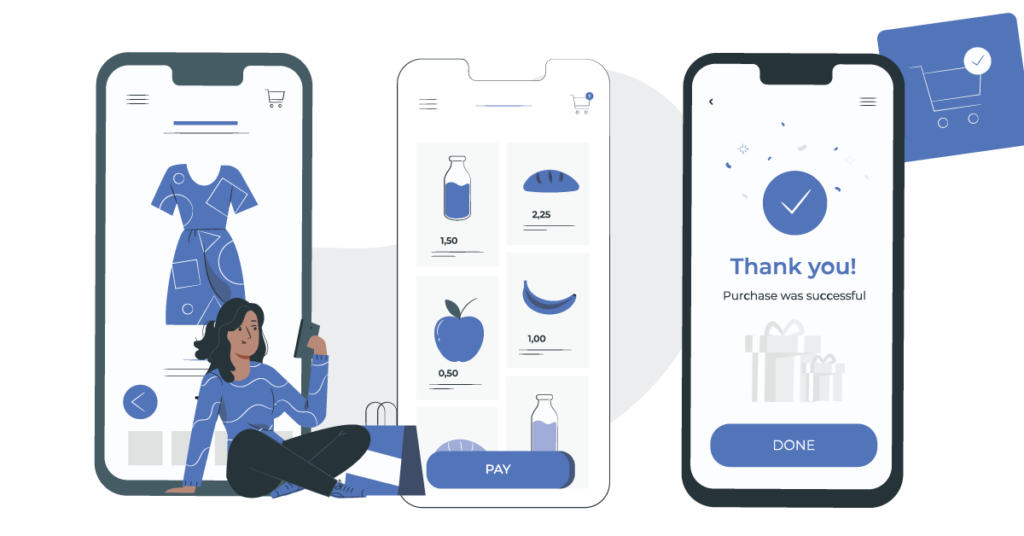 Many businesses are already witnessing a substantial increase in their online sales. According to a McKinsey study, there has been a 10% growth in the online customer base of most consumer product segments due to COVID-19. The study states that many consumers would continue to shop online even after the reopening of brick-and-mortar stores. Research shows that the convenience and the extent of personalization that online shopping offers is a prime reason for the preference. There would be an increase in demand for contactless services that are an extension of digital services. Such services include drive-through service and contactless curbside and at-home delivery.

While consumers have been compelled to adapt to these services, they are more likely to stay for the future. Pandemic norms such as social distancing and mask use are likely to stay with consumers even after the pandemic. These norms will influence consumer shopping habits, enhancing the importance of online shopping.

Brands can create a competitive edge by increasing the convenience and customization of online services. Reaching out to customers through online marketing strategies that are more impactful should be a priority.
Changing Brand Loyalties
Consumers are no longer preferring to stick to brands that they have been using for several years. The McKinsey study showed that consumers tried new brands during the pandemic when they failed to get the product of their preference from the old brand. It shows that consumers are assessing the value of money they are getting from their purchase. They are also giving more importance to the availability of preferred products and the quality of the products while making purchase decisions.

These are becoming key decision-making factors in the future too. This also shows that consumers are keener on locally-sourced products than before. It is true that the pandemic has disrupted supply chains and impacted product availability. But brands can still use this change in consumer habits to improve customer experience. They can create more quality products and partner with local communities to ensure stock availability and local produce.
It can be safely construed from the evolving consumer behavior that the post-COVID-19 era is going to be digital. Brands can stay ahead only with well-thought-out online marketing strategies.

Eight Media can be a valuable partner in helping your business realize its digital and business goals. We provide a range of digital marketing services that can enable you to survive and thrive during and after the pandemic.
---
---
WANT TO KNOW MORE ON HOW COVID-19 IS AFFECTING BUSINESSES?




SUBSCRIBE NOW AND GET THE LATEST IN YOUR INBOX.
---