Whenever you hear the words digital marketing, what's the first thing that comes to mind? Is it about social media platforms and running advertisements on them? You're aware of the importance of digital marketing, as it allows you to reach out to a larger target audience and increase your customer pool. But while it does involve being active on social media, it doesn't just focus on these platforms.

So, the question that comes to mind is – "What is digital marketing?"

It's an umbrella term to define the modern techniques used to advertise to consumers, directly and indirectly. You use mediums such as smartphones, the internet, websites, and all other types of digital platforms. Social media marketing and other variants of online marketing, including search engine optimization (SEO) and content marketing, falls under digital marketing.

Eight Media is here to give you a clear picture of all these advertising terminologies, along with how to use them. Knowing what digital marketing stands for, along with all the different formats will help you understand how and where to advertise your products and services. It becomes easier to hit your targets, ensuring your business will head in the right direction.
1. Content Marketing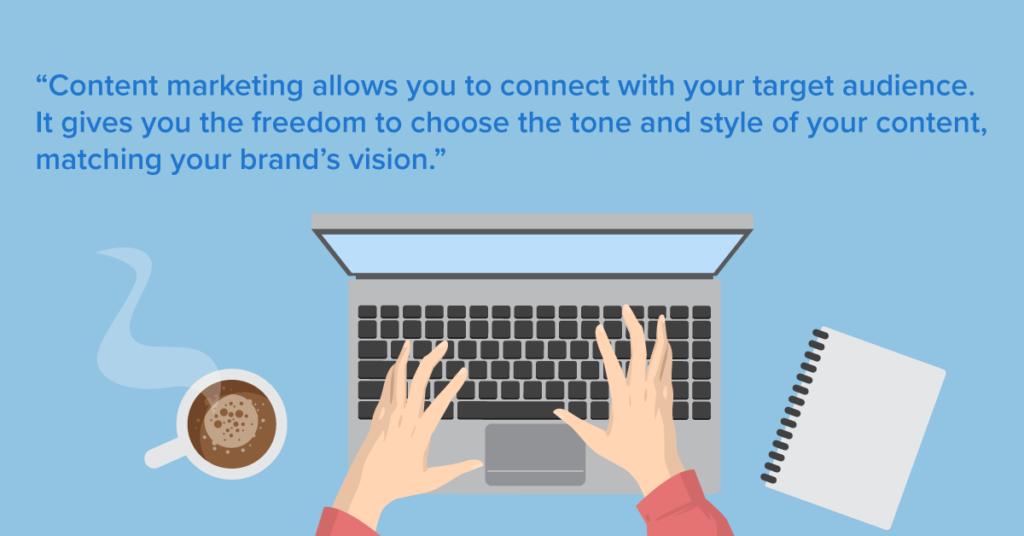 While content marketing is a term related to advertising, it isn't the primary focus. This technique's objective is to produce and distribute all types of content, which your target audience considers to be valuable. It can be in the form of infographics, blogs, podcasts, and videos.

However, the meaning of content is different for B2B and B2C companies. If your business falls in the B2B category, publishing white papers, creating reports, producing educational videos, and holding webinars hold significant importance. For B2C, it relates to writing blogs, creating social media posts, and making fun and engaging videos.

Content marketing allows you to connect with your target audience. It gives you the freedom to choose the tone and style of your content, matching your brand's vision.
Framework for Content Marketing
Content marketing can be your foundation, which you can use to build other types of digital marketing techniques. Use these tips (also read about what not to do in Content Marketing) highlighted below to create an effective strategy for your business:
Hold a brainstorming session with your employees to narrow down on five concepts where you can connect with your audience. You can go through common customer pain points, to find ideas and solutions on how to resolve these problems.
Visualize how you want to reach out to your audience. You can write articles, create podcasts, or make videos.
Select channels that you will be using to post your content. It can be on your business website or social media handle.
Start small, before making it a large-scale project. Content marketing is extensive, as its potential is limitless. With a small project, you can increase the size with incremental updates, honing this technique into a powerful advertising system.
2. Search Engine Marketing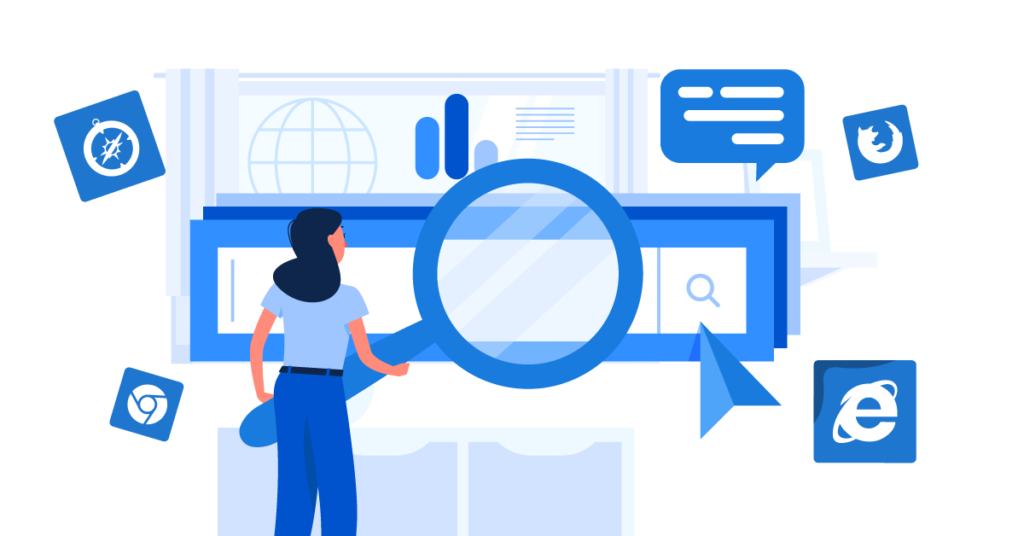 Whenever you start researching about online marketing, you'll most likely come across materials about Search Engine Marketing (SEM). This refers to a tactic wherein the goal is to get your business' website, services, and products to the first page in search engine results.

Everyone uses search engines; whether you're working with B2B or B2C customers. From smartphones, to laptops, to smart assistants, these systems are in place to quickly search for information online. SEM incorporates all the techniques you use on search engines to boost your rankings. It includes organic search, which comes through SEO, along with paid methods, such as pay-per-click (PPC).
SEO (Search Engine Optimization)
The target of SEO is to optimize for search engines. To achieve this, you need to create content that people want online. At the same time, you have to ensure the content and its platform are up-to-date from a technical standpoint.
Framework for SEO
SEO and content marketing go hand-in-hand, which is why it is essential to make the latter your foundation.
Research on popular keywords in your industry to understand the needs of your target audience. You can identify trends, giving your business the edge.
Technical SEO means structuring your website data and content to be easily read by crawlers – sort of robots that Google or other search engines use to crawl the internet or your website in this matter. It is important to not only consider designing your website from the users point of view but also that of search engines
PPC (Pay-per-click)
These techniques fall under paid advertising on search engines. Bing Ads and Google Ads are popular services businesses used for these methods. While it is similar to organic search results, the difference is that they will be on top of the page with the word "Ad".

Based on demographics, geographical locations, and keywords, you must participate in an auction to get the top position in the search results. If your business focuses on local customers or you belong to the e-commerce category, PPC can be an effective SEM technique.
Framework for PPC
You can use PPC along with your SEO techniques, to give you the extra boost you need to be visible to your target audience.
Research keywords and experiment to see what works for your business.
Track your results and use this data to optimize your next campaign.
3. Email Marketing
Email marketing may be one of the oldest forms of digital marketing, but it still continues to be a powerful strategy. The reason why e-commerce businesses continue to focus on this method is that they find it effective. They can inform their customer base about discounts and promotions. These businesses are also creating newsletters to provide valuable content to their target audience.

With this type of online marketing, you don't have to worry about the ever-changing algorithms. It gives you the freedom to be in touch with your customers and build strong relationships with them. When they want to buy a specific product or service, your business should be the first one that comes on their mind.
Framework for Email Marketing
Look for email management software that meets your business requirements and integrate it into your workflow.
Provide value to your customers in exchange for their email addresses. You can give them a discount on your products and services. It can be a free e-book containing answers to common queries.
Create a schedule to stay in touch with the users through their email addresses. You can send weekly or monthly newsletters. Make sure you don't only focus on promotions and sales as it can turn customers away from what you are trying to push. Providing content of value can go a long way in making email marketing an effective technique for your business.
As you will be collecting customer data for this type of online marketing, you have to research regulations. The European Union (EU) brought the General Data Protection Regulation (GDPR) into effect on May 25, 2018. If your business caters to audiences from these regions, you need to comply with their regulations.
4. Social Media Marketing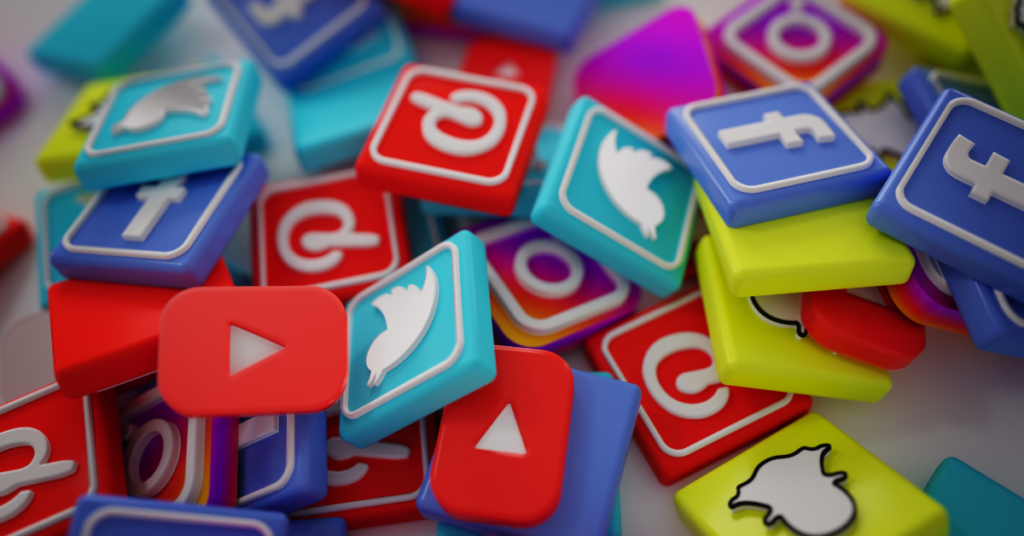 Social media marketing is the new age of advertising, giving you multiple ways to reach your target audience. It offers deep levels of interaction and engagement with users on their platforms, allowing you to form personal connections with them. While conventional advertising is for a mass audience, social media marketing is a different ballgame.

With this technique, you interact with your customers and learn about their opinions. Platforms such as Facebook, Instagram, YouTube, and Twitter allow you to filter your target audience. You can segment them, depending on demographics, location, and interests to improve the effectiveness of your advertisements.
Framework for Social Media Marketing
For social media marketing campaigns to be successful, you must create a plan. The first step involves choosing the style of media content you want to put out. It can be one-minute videos or text-based posts and images.
Create a plan your business will follow for social media marketing. Consistency is key as you have to engage with the users regularly. Also, you can use this as a strategy to align with the interests of your target audience. By the time you reach the end of the social media marketing campaign, you will be in a better position than where you started.
While it is essential to post regularly, don't forget to interact with your customers. Social media is a place to have conversations, so make sure you respond to their queries and comments as soon as possible.
5. Influencer Marketing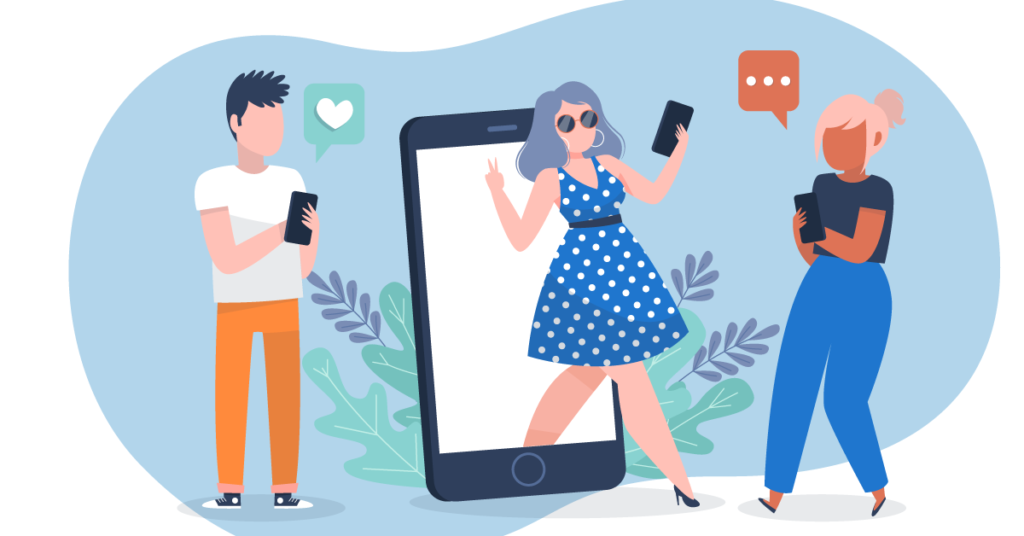 As digital marketing took over conventional forms of advertising, another avenue to reach out to a larger audience opened. Known as influencer marketing, it refers to partnering with authoritative figures, such as experts and celebrities to promote your products and services. They use platforms such as Facebook, Instagram, Snapchat, YouTube, and even the up-and-coming TikTok to spread your message.

Influencer marketing can be an effective technique, as their followers trust their recommendations. If you are targeting a younger demographic, having an influencer talk about your brand can increase your customer base. As a result, there is a higher chance of these users purchasing your products and services.

For B2B, the focus will be on reaching out to industry experts and leaders. These figures have a considerable influence on decision-making which will work in your favor.
Framework for Influencer Marketing
For this style of online marketing to be successful, you need to make sure you create a campaign using these tips as a guide:
Create a list of influential figures in your industry.
Narrow down on your choices by filtering out their audience using various parameters. For example, the engagement level of users and the demographics of users are excellent starting points. Keep in mind that size isn't the only factor you need to take into consideration.
Once you find influencers who meet your brand image and mission, contact them.
6. Mobile Marketing
Mobile marketing is becoming popular among businesses to reach out to their target audience, due to the increase in smartphone usage. As of today, there are over 3 billion users who use these devices worldwide. Mobile marketing is as broad as digital marketing. While it is similar to what your business does to reach out to users on laptops and desktops, you need to adapt them for smartphones.

For example, sending out text messages to your customers and running advertisements inside apps are some methods of mobile marketing. As smartphone displays get larger, people prefer to use these devices over their desktops and laptops. With the right mobile marketing techniques, you can reach these users with ease.

It gives you the tools to customize your advertisements, allowing you to focus on specific segments of your target audience. For instance, depending on geofencing techniques, you can market to people depending on their current location.
Framework for Mobile Marketing
Adopt a mobile-friendly stance where you ensure all your content works on smartphones flawlessly. You prioritize these users over others.
The focus should be to keep things minimalistic and short due to the limitations of the smartphone's screen real-estate.
Make sure you place call-to-action buttons in the right places to increase the click-through rate. If you plan on posting videos, you have to include captions, in case the users watch it on mute.
7. Display Advertising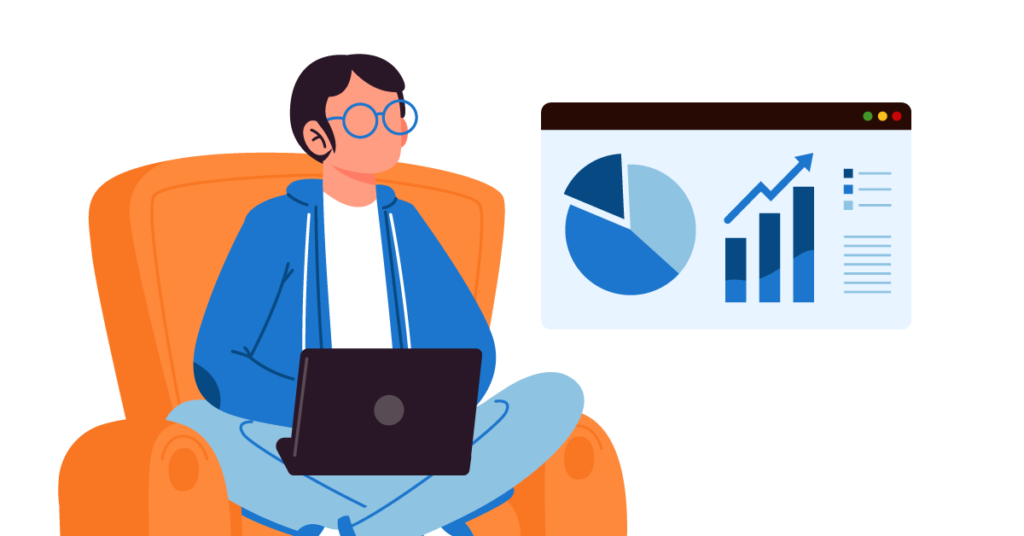 Display advertising is like the ads you find on banners or conventional print media, such as newspapers and magazines. Like the offline edition, you focus on finding online publications that are popular among your target audience.

You can use this method to retarget specific users. For example, once they visit your website, they will continue to see advertisements for your products and services for a specific duration. As this is a type of online marketing, it is easy to track the metrics. By analyzing this data, you can understand the effectiveness of your campaigns.
Framework for Display Advertising
For your display advertising campaign to be successful, it is essential to be creative with your content. You need to make sure your ad's message is clear and impacts their perception of your brand.
You have to think about the placement of your advertisement. It should match your brand message and caters to your target audience. Platforms such as Facebook Audience Network and Google Display Network are popular third-party solutions available to your business. If you are aware of publishers who your target audience considers trustworthy, you can reach out to them directly.
Now that you are aware of the different types of digital marketing techniques, figure out which ones you want to use. Avoid starting multiple ventures simultaneously as you may not have the resources to focus on all of them as they become extensive. If you want to reduce your workload and move towards digital transformation, you can get in touch with us to be your digital marketing partner.
---
---
LIKE TO KNOW MORE ABOUT DIGITAL MARKETING

?


SUBSCRIBE TO OUR NEWSLETTER AND GET THE LATEST TO YOUR INBOX.
---