Because of how much information a person can glean off the internet, some businesses or business owners might balk at the idea of hiring a digital marketing agency. But as the saying goes,
"If you think it's expensive to hire a professional to do the job, wait until you hire an amateur."
There's something to be said about getting the right tool for the proper purpose and the right person for the right job. There's a reason that being a digital marketer is the actual job description. At the bare minimum, anyone should expect a certain amount of expertise in the field that non-specialists wouldn't have.

Hiring a digital marketer or a digital marketing agency could mean extra investment. But at the same time, it also means getting what you pay for: a hired expert who can make the most out of digital marketing campaigns according to you and your company's needs.

It's true that many businesses still opt for an in-house team. A study by The Manifest has found that roughly two-thirds or 63% of small businesses continue to hire an in-house marketing team. Still, for the majority of them, the team is not one dedicated solely for that purpose. They will often have different tasks other than digital marketing.

Only 16% of the businesses hired a team for the sole purpose of having a dedicated digital marketing team. The remaining third of small businesses outsource their business processes, and that includes digital marketing for businesses.

While it may depend on a company's needs, it's still critical to understand the pros and cons of outsourcing digital marketing. For businesses, digital marketing is a prime opportunity to maximize brand awareness and customer engagement in the online world. To fully utilize it requires a specialized and complex understanding of digital marketing strategies and campaigns, precisely what an experienced and professional digital marketing agency can offer.
To Outsource or Not to Outsource: What's Right For Your Business?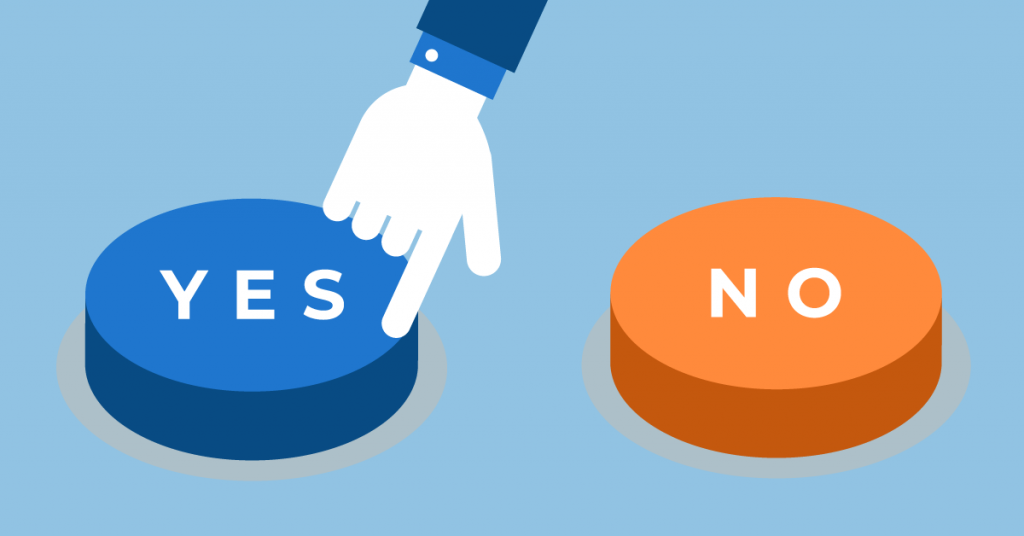 To first define whether or not you need the expertise of a digital marketing agency in the first place, you will have to consider some questions. This includes your company needs, the business' category, its goals, and how much you are willing to invest in your marketing campaigns.

Consider a few self-assessment questions first. While this isn't a hard and fast rule for determining whether or not you should outsource your digital marketing, it will help guide you in the right direction.
How much is your company willing to spend on digital marketing?
Is your company ready to spend less than P25,000 every month? Do you have enough to invest over P50,000 monthly?
How many customers do you currently have, and how much do you typically earn as a profit per customer?
Is it less or more than P1,000? Or does your company earn up to P10,000 at least per new customer?
Do you earn more from your present or new customers?
Maybe your business or service earns more from subscriptions from existing or repeat customers. Or perhaps you might be making more from new customers and need to maintain gaining new consumers.
Does your company have an in-house digital marketer already?
Having an in-house digital marketer means that you have a person already assigned to do online marketing for your business. How well do they understand digital marketing through advertising platforms? Are they confident in using Google Adwords, Facebook Ads, and Instagram for Business? And how many members are there of your marketing team do you already employ?
What is the current conversion rate for your website?
What are the traffic statistics for your website? How much of that traffic converts into sales or profits for your company?
Depending on your answers to these questions, you might discover that your business is in dire need of a digital marketing agency to help you access plenty of untapped potential in your marketing campaign. Even if you feel your company might already have a satisfactory in-house digital marketer, there's always an opportunity to improve.
The Pros, the Cons, and Why a Digital Marketing Agency Makes the Difference
What does a company get when they employ an outsourced digital marketing agency instead of forming an in-house one?
PRO: Advanced expertise in digital marketing.

The knowledge and expertise are markedly different in a digital marketing agency compared to a single digital marketer in-house. Agencies and freelancers are typically better aware of the cutting-edge tools and technology in their industry. They are always up-to-date on new strategies and developments that allow them to maximize the techniques at their disposal. They are also more efficient; as they're accustomed to the tasks in the industry, they know the best way to get the most work done in the shortest amount of time.

CON: Running a risk on hiring practices.

Of course, not all digital marketers are made the same. If you had your team, you would be able to vet their qualifications better. But when you hire an external digital marketing company, you're not sure about their standards or the capacities they require of the people under their name. It's essential to carefully study a digital marketing agency or digital marketer that you outsource to verify that they are true professionals with successful campaigns under their belt.

PRO: You save more money.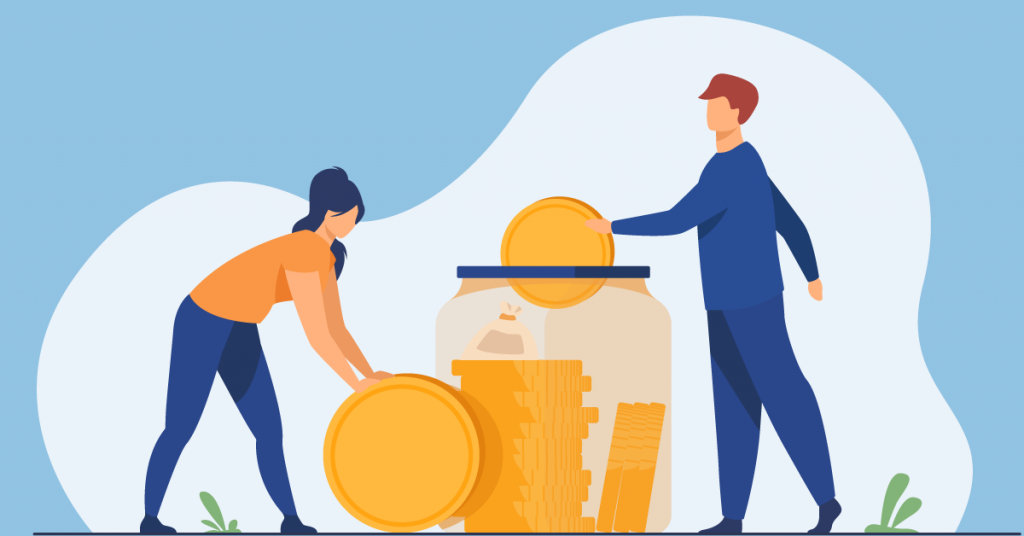 Digital marketing tools and software are more accessible, but they still cost a lot of money, especially if you plan on employing multiple digital marketing strategies. A digital marketing agency would already have the specialized tools and software needed on hand to get used in the digital marketing campaign required for your company. You won't have to buy this software and tools yourself. Another reason that your business saves money is employees. If you hire your team, you'll have to address their salaries, benefits, whether they would be part-time or full-time, and more. You won't have these concerns with hiring a digital marketing agency that comes with the whole package.

CON: There may be hidden charges you don't know about.

Now and again, there's that chance of running into an unethical company that offers you a digital marketing services package, only for you to find out later that there are a lot of extra additional costs involved. The hidden charges may involve:
Sudden management costs.
Fees for changes in the order.
Other hidden fees that you weren't made aware of when you hire them.
Before you hire a digital marketing agency to do your marketing, ensure that you thoroughly discuss any costs involved with their work.

PRO: You can get plenty of services in one place.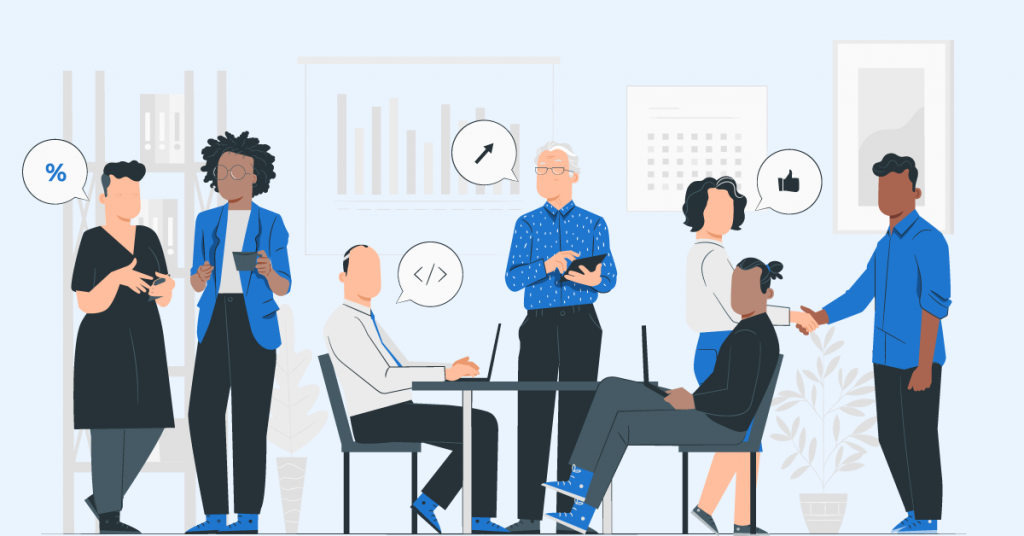 Digital marketing experts, especially professional agencies, offer more than one type of service. Everything from marketing strategy development, content marketing, marketing analytics, and more can be found all in one agency, giving you the chance to tap into all of them at once. It's more convenient; instead of you having to look for a different freelancer for each job (one for content marketing, one for email, one for analytics, etc.), the agency can package all of them in one service from an agency.

CON: A freelancer may not be as invested in your business.

With an in-house team, the employees are under your business' name, and therefore they have a stake in doing well. But with an outsourced team, you may just be another client in their long roster. You won't be sure if they will give your business the attention and priority you feel it needs. This is another reason business owners need to be vigilant when choosing a digital marketing agency for outsourcing. You need to ensure that the company you're hiring has your business's best interests and that they are willing to do what it takes to make the campaign succeed. Your goals should be their goals as well.


PRO: More minds mean more creative campaigns.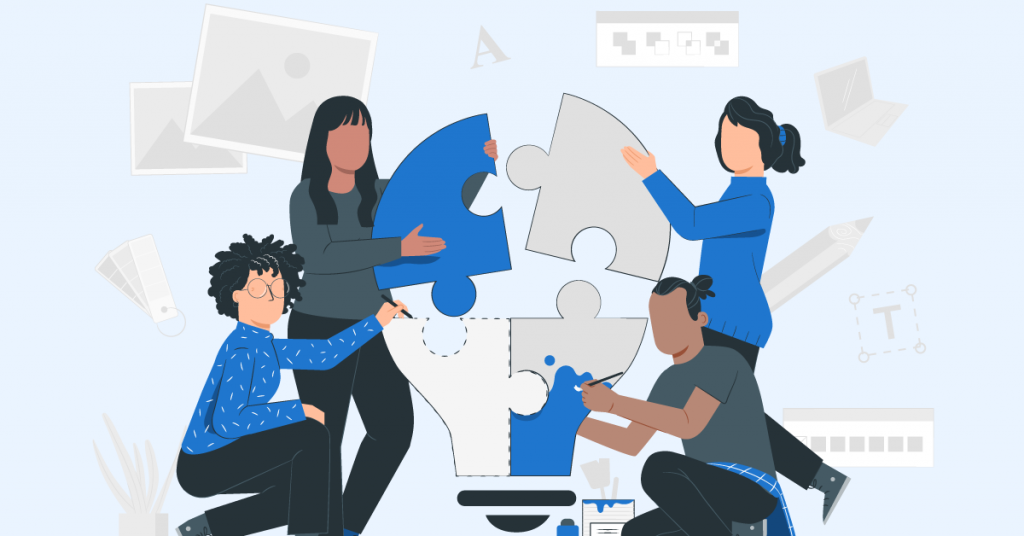 Because of their expertise, outsourced digital marketing agencies can develop more creative and interactive ways to create digital marketing campaigns for your brand. They might suggest a new strategy or approach to improve brand awareness or your relationship with your customers. This could range from enhancing website navigation to creating compelling, powerful content for your site and social media pages. As a result, there's a better likelihood of your campaigns becoming more successful and exciting, setting them apart from the competition.

CON: Losing control or developing inconsistencies in the brand.

By outsourcing your digital marketing to an agency, there's the chance that there will be a miscommunication about your company's brand. The branding may become inconsistent due to their marketing efforts, leaving customers confused or uncertain. Furthermore, because the agency has control over the marketing, you may lose a personal touch for your business.

The best way around this is to ensure that your company and the agency are very clear on the branding, tone, and approach they're taking with the campaign. By providing them with as much information as possible about these things, branding can remain consistent. And by regularly checking in and offering more data or suggestions from the company perspective, you won't lose the personal touch.

Overall, there are risks to any outsourcing endeavor. But the benefits of hiring a digital marketing agency far outweigh the risks, especially if there is every opportunity to circumvent any issues before they happen. Having a dedicated, outsourced team of professionals who are experts in their field of marketing can give you plenty of peace of mind, as well as a lot more time to run the company itself as they work hard to spread your brand to a new audience.

There's nothing like hiring the right people for the job. An expert, professional digital marketing agency is one that makes sure that they put your brand first, and just as invested in your online success as you are. Get started with Eight Media by getting in touch with us now to learn more about what a great digital marketing agency can do for you.
---
---
STILL ON THE FENCE?


SUBSCRIBE NOW AND GET THE LATEST IN YOUR INBOX
---