While occurring at least fifteen times in history since The Panic of 1797, economic crashes now seem like a way of life to most of us, particularly affecting entrepreneurs both big and small. The COVID-19 pandemic has undeniably dealt staggering blows to businesses worldwide as many have raised their white flags to acknowledge how economies are going down the toilet—and fast! Despite the current challenges, the human entrepreneurial spirit remains resilient by looking for worthy alternatives that are as cunning as digital transformations to curb their marketing spend.

While one of the easiest things to do during a crisis is to cut your marketing budget, it may not be the wisest. One study reported that consumers prefer brands to be more aggressive today than ever when it comes to advertising. In fact, 61% of local consumers are looking for pain point solutions for COVID-19 from their trusted brands.

However, the opposite seems to happen on the other side of the globe with ad spends in Europe going down to 9% on average mainly due to pauses in offline media placements such as cinema ads and billboards brought about by quarantines.

The big question now is: How do you adjust marketing spend during a recession?
The Current Scenario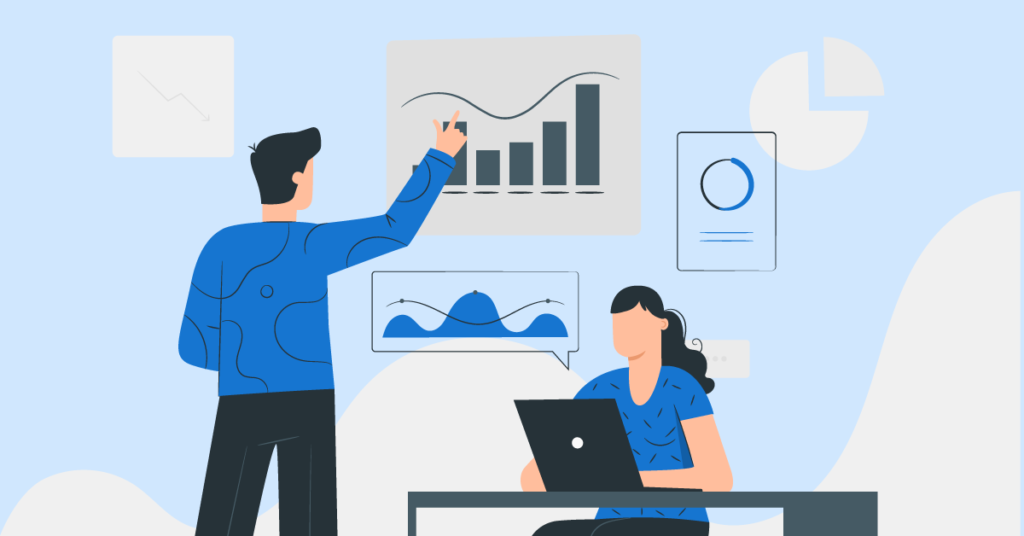 The rule of thumb in the industry has always been to align your marketing spend with the rise and fall in the gross domestic product (GDP). But then not one business came prepared to deal with the current pandemic nor the shift of consumer behavior that soon followed. Since the last decade, the global GDP has enjoyed a stable increase of 3-6% each year until COVID-19 came around. Today, the global GDP has decreased by 32.9% since the first half of 2020 and the future looks even bleaker.

Does that mean you'll have to cut back on your marketing efforts and budget?

The answer is a resounding "no" and here's why.

Leaving a hole in your advertising campaigns may actually do more damage to your pre-pandemic marketing efforts because today's consumers have an 'out of sight, out of mind' mentality and shorter attention spans than that of a goldfish (true story, human beings have eight-second attention spans while a goldfish has nine). This is all mostly thanks to how everyone has embraced the digital age.

Another reason why most European companies in France and Germany have decreased their ad spends is that businesses took a digital-first approach in their marketing strategies by focusing on in-home media placements like TV, social media, and streaming services—an approach that is relatively cheaper than traditional offline media advertising and PR. But that doesn't change the fact that COVID-19 played a huge part in the waning of global marketing spend.

Of course, there are still businesses who had to drastically repurpose their marketing budget to other strategies just to get by. The only difference is that businesses that underwent a digital transformation can expect to rebound in terms of marketing growth after the COVID-19 smoke clears up than those whose plans have been upended without many alternatives. Smart company CMOs have simply re-channeled their budgets to digital spots online where they can be more visible and flexible when it comes to messaging, while also adopting more data-driven strategies.

Similarly, Asian brands who further pushed or reinvented themselves into becoming online entities are currently winning after focusing on digital marketing and establishing listening tools that capture their target market's sentiments.

While all of these seem like a walk in the park, many businesses are still left in the dark when it comes to online marketing technologies such as automation, content management, analytics, and how to turn online traffic into conversions. At this point, the only recourse for such struggling businesses is to seek help from their friendly neighborhood digital marketing agency.
Crisis or Not, Marketing Is Key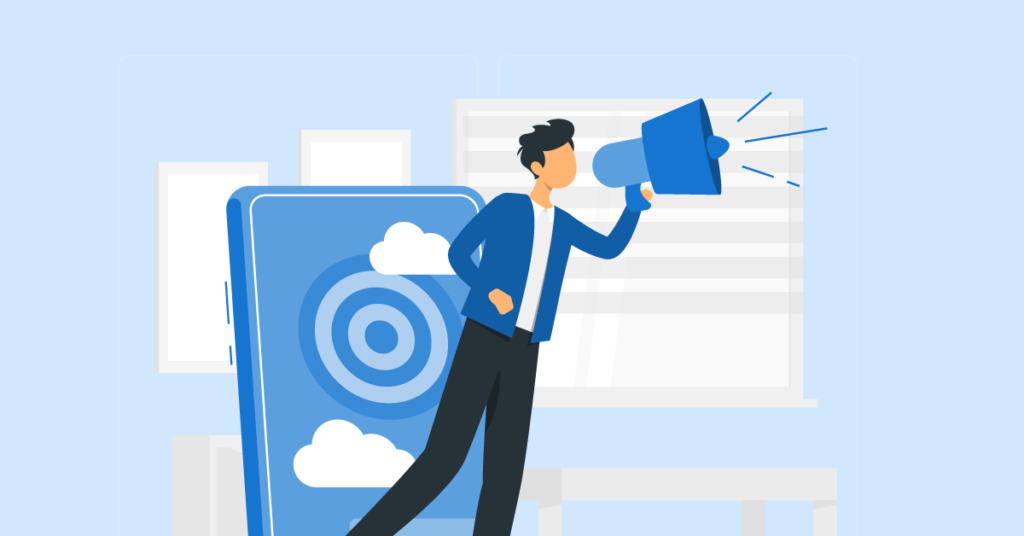 The Japanese have a beautiful concept called kintsugi that perfectly captures how digital-first companies can take advantage during a crisis.

In kintsugi, lacquered gold or silver adhesives are used to put back broken pieces of ceramic together to give it more value and more importantly, turn it into something more refined. Using that analogy, a digital shift is the glue that puts back hampered marketing strategies together for a more fulfilling (and productive) venture. With that, businesses who have shelved their marketing efforts can be likened to broken ceramics that are thrown away along with the sentimental value and potential they still possess.

No matter how ironic it may seem, COVID-19 has somehow given businesses unique opportunities to capitalize on their marketing efforts. A study from Bain & Company showed that companies that maintained their marketing spends and focused on commercial growth rather than cut back during a crisis achieved a 17% compound annual growth during the downturn. With the current situation, replanting marketing seeds on the new fertile ground of the digital landscape can result in increased profits for years to come. And this has been a long-proven fact that still stands today.

During the Great Depression of the 1920s, Harvard graduate and economist Roland Vaile studied the progress of 250 companies and how they performed during the economic crisis in terms of advertising investments and revenue. He soon discovered that those that increased their ad spend grew sales during and even long after the recession, while those who had cut down on their marketing suffered for as long as three years. Fast forward to today when everything is moving at a rapid pace thanks to digital technology. Now, experts, consumers, and businesses all know how online marketing plays an integral part in keeping business and trade afloat. However, there are many factors to consider before efforts can actually pay off.
Going Digital Beyond Marketing and Covid-19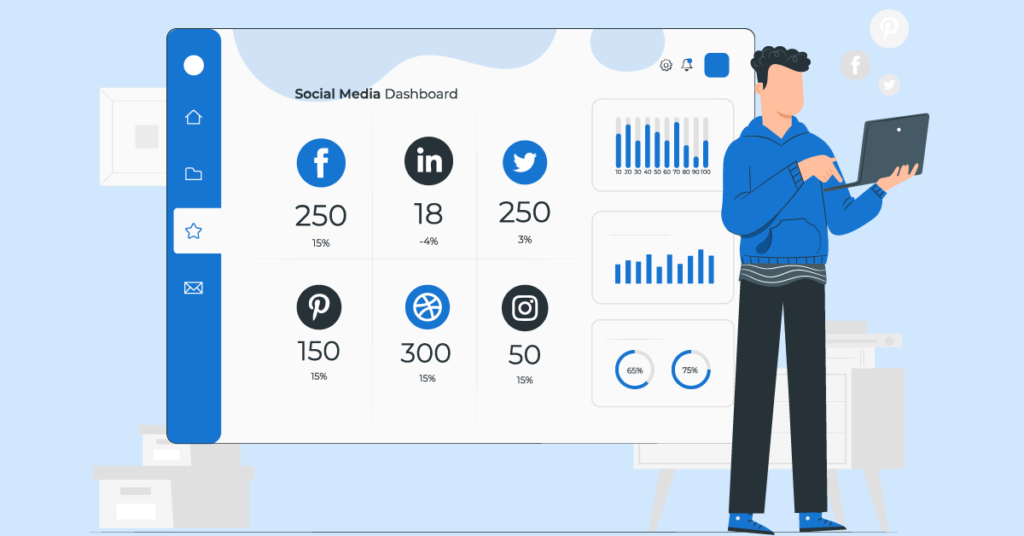 Shifting to online marketing calls for an in-depth review of what platforms you want to build marketing strategies on, what essential tools to use, how to perform social listening, and how to create marketing funnels for conversions. And these are just some of the many things you need to get yourself acquainted with to even grasp how everything in digital marketing works. Fortunately for businesses out there, there are agencies that specialize in how to optimize online efforts and achieve increases in reach, presence, and sales by using relevant metrics and inside knowledge.

As stated earlier, the pandemic has transformed the way consumers all over the world interact with brands, with TV viewerships and digital consumption on a continuous rise due to confinement guidelines by governments. Consumer habits during COVID-19 have prompted more businesses to sell and place ads online more than ever which can be clearly seen by how Silicon Valley giants like Amazon, Apple, Facebook, and Google continue to enjoy revenue streams despite the pandemic. Rather than discouraging lesser-known brands, this turnout served as a business model that allowed small and medium enterprises to get their slice of the revenue pie.

By relying on data-driven marketing, more companies soon accelerated their digital transformation journeys for better results. Many got a new lease on a business restart that also opened for them a gateway to more sales and logistical features such as digital currencies or blockchain for trade, cloud computing capacities, and other e-commerce conveniences. In the US, 76% of small businesses have shifted online or at least added digital facets to their operations by May this year so they can effectively deliver their products to customers amid the pandemic.
At the homefront, brands adopted more positive communication strategies online (both static and video), while helping online users with their needs and sharing information using data to pivot opportunities in drawing consumers and regaining top-of-mind status on social media.

This is why it's so important for businesses to know what marketing trends and insights are dictating today's changing market and how to capitalize on what's available for sustained, if not increased profits. One thing that's sure to stay true for a long time is how technology will continue to evolve and create automation technologies to support every business's critical task.

Another great insight that COVID-19 has brought to the world is the discovery of just how easy it is to communicate, transact, and get services online. With fingers crossed, we may all finally do away with long queues in banks, ATMs, brick and mortar stores, and even government offices in the future.

Reshaping your marketing strategies into a more digitally holistic approach that covers all the bases goes a long way especially during a crisis. The real challenge is where to look and who to tap so you can get the help you need to stay afloat.

To know more about how you can maximize your digital marketing efforts and gain data-driven results during a crisis and beyond, visit Eight Media and schedule a free consultation today!
---
---
WANT TO KNOW HOW YOU CAN IMPROVE YOUR BUSINESS?




SUBSCRIBE NOW AND GET THE LATEST IN YOUR INBOX
---