Storytelling in social media marketing can harness an emotional pull that helps make them build long-lasting relationships.
The digital marketing landscape has gone through so many twists and turns in the last decade. Many trends come and go, but one thing remains the same: Stories remain to sell, especially when it comes to digital marketing solutions for small businesses.
The challenge, however, for marketers is how exactly they can make an impression in a time when the digital world is saturated with so many messages and brand calls. To this, we have a simple answer that we will further discuss in this article: storytelling in social media marketing.
Why is storytelling important for Social Media Digital Marketing in the Philippines?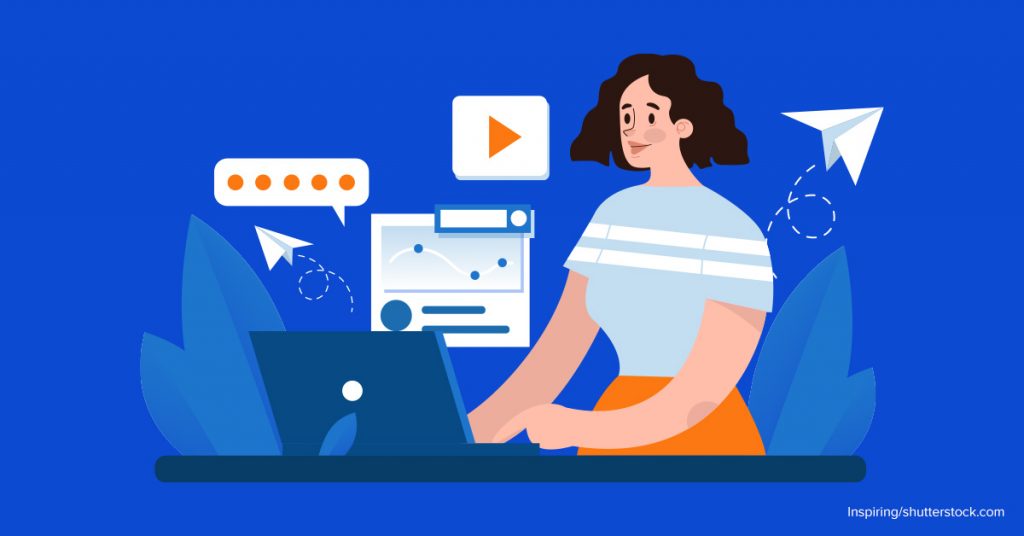 Even before the pandemic started, billions and billions of people were already on social media. However, this ultimately shifted when the lockdown started and people were forced to transact on their phones more. This was particularly a game-changer for businesses that suddenly found themselves facing new roadblocks on one hand and new opportunities on the other when it comes to reaching their audience.
According to numbers from BigCommerce.com, online stores that have any type of social presence rake in 32 percent more sales on average than those that don't. Judging from this figure alone, you must be thinking, "I can just jump on Facebook and expect the money to come raining, right?" Well, the answer is a big no. As much as social media rose in popularity as a digital marketing tool, so does the competition within it as well. With so many businesses and brands pushing messages out there, the real challenge is how to rise above the noise and capture the attention of your target market.
Different ways you can tell stories using social media formats
This is where solid storytelling comes in. One way that audiences can resonate with you is when you have good stories to tell. Storytelling in social media marketing can harness an emotional pull that helps make them build long-lasting relationships with their audience—given that it is done well. Below, we'll talk about all the ways you can effectively use storytelling in social media marketing for your small business.
Videos and reels
One of the most impactful ways you can use storytelling is through videos or reels. Not only are they more dynamic, but they also resonate well because so many senses can be engaged in videos. Not to mention, they are also the preferred format now of many platforms and target audiences. Videos are best used in fleshing out longer narratives for maximum impact. One of the best examples of a brand using this format for advertising is Jollibee whose videos have gone viral for their emotional appeal.
Static posts
You don't always need to create a full-length video just to pull off good storytelling. Sometimes, all you need is a powerful photo and a strong caption that weaves a strong context around it. You can share an anecdote about an image or go full-on with narration if you want. Regardless of your approach, your ultimate goal should be to encourage your audience to interact or have conversations around it. Colgate's #SmileStrong campaign which zeroes in on real Pinoys with stories showcasing their strength is a good example. The social media campaign was also supported by other on-ground marketing campaigns and partnerships.
Personal commentaries
This works best if you want to invest in growing your personal branding. For this format, LinkedIn is the best platform to use since longer entries create the best engagement there. As the top business and professional social media channel, the majority of the audiences on LinkedIn are ready to consume longer-than-usual formats as long as they offer something significant to them. Usually, this comes in the form of personal stories which evolve into commentaries from the poster. This is perfect for personal branding because you can position yourself as a relatable figure while also building your position as a Key Opinion Leader for a certain field.
Coach Chot Reyes' posts on LinkedIn are perfect examples of how to use storytelling for social media marketing effectively. A well-known sporting coach in the Philippines, his top posts are often related to his career, but it's his heartfelt #herstory post about Olympian Hidilyn Diaz that raked in one of the highest engagements in his profile. He was ranked as one of the top LinkedIn users in the Philippines with the best engagement numbers in 2021.
Eight media wants to tell a story
Effective storytelling in social media marketing can definitely help elevate a business, big or small. If you believe in the power of good stories but don't quite know where and how to start, we here at EightMedia can help kick off the process for you. We are a digital marketing agency that offers a full suite of services from Content Marketing, Digital Ads Management, and Social Media Management.

We believe in the power of data and use it to craft marketing tactics that focus on the things that matter for a particular business. So far, we have already provided a 400 percent increase in leads for our clients and a 200 percent increase in their revenue.
Are you ready to use storytelling as an effective driver for the success of your business? Let's talk about it. You can book a free exploratory call with us via this link. Don't forget to subscribe to our newsletter to get more helpful articles like this, too!
---
---
BE IN THE KNOW OF THE LATEST NEWS ABOUT DIGITAL MARKETING