Now that big data is all the buzz in the industry, learn how you can make the most out of data-driven marketing.
Since men first found reason to up their game in order to get others to trade, marketing has existed, preceding even the coinage of its name—and it has continued to evolve through the centuries. From the age-old print ads in community papers, the traditional billboards, and television commercials, today's elite marketers have embraced the power of digitalization.
Of course, traditional marketing methods are far from extinct. However, with the dawn of the digital era, customer data has replaced that gut instinct advertisers relied on for the longest time to strike a chord with the market—and that approach stuck until today.
In this article, explore why the marketing strategies of today are data-driven, and how the same can help boost your business.
What Can Data Marketing Do For Your Business?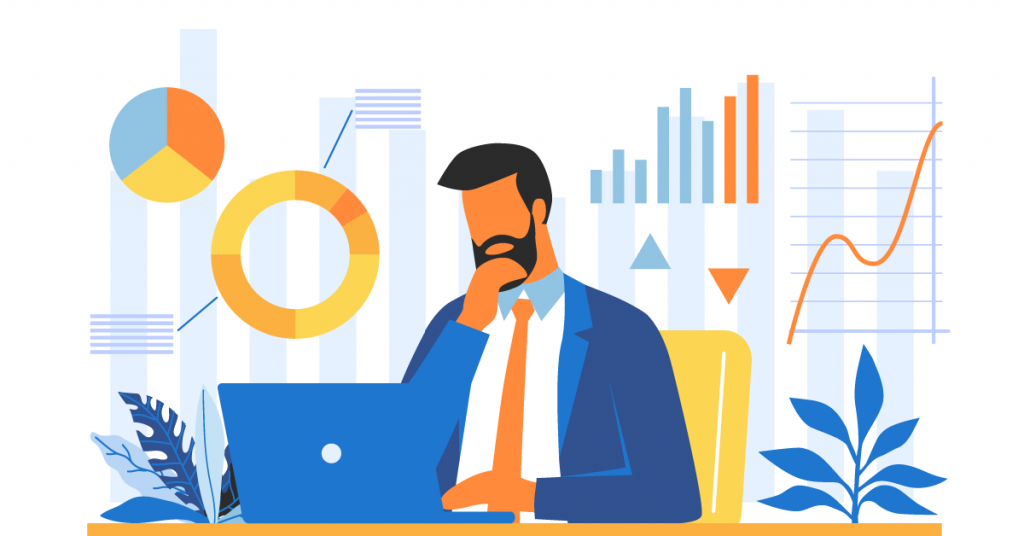 The concept of data-driven marketing is like a maze filled with forks on the road at every turn. It could be intimidating at first, but we can strip it down to the essentials. What's more important to anyone than learning all the benefits it can offer?
It helps you make cost-efficient marketing choices.
At a glance, data-driven marketing can deliver up to eight times higher return of investment (ROI) for businesses. It can generate significant figures on leads and conversions, make content more personalized for customers, and encourage brand loyalty. But perhaps one of the best benefits that data-driven strategies bring is low-cost marketing campaigns that deliver significant results.
Most micro, small, and medium enterprises (MSMEs) in the country are quick to pass on hiring marketing agencies because they think the services are expensive. Who can blame them?
At present, only 56 percent of local MSMEs are familiar with data-driven marketing, while the other 44 percent still have their heads stuck on traditional marketing—and, believe it or not, the latter costs more than the former.

Traditional marketing methods call for market studies, extensive research, focused group discussions, and surveys, which can eat up any company's marketing budget. Once data is gathered from the target demographic, marketing assets add up to the expense.
30-second TVCs alone can cost up to ₱2 million to ₱3 million—these are rates from a decade ago. There are also airing rates on primetime slots of major networks, at ₱1.4 million at least.
On the other hand, organic video and print ads can be produced with your smartphone and placed on social media for free. If you want to get more reach, you can create ad accounts on various channels.
These days, posting paid ads averages at $7.19 (approximately ₱350) on Facebook and $9.68 (approximately ₱480) on YouTube per 1,000 impressions. The best thing about placing paid ads online is that you can scale your ad spend budget and choose which bid type or pricing method works for you.
You can learn more about your target market, down to the most specific.
Data marketing wins over traditional marketing not only in terms of cost but also in reliability and efficiency. While traditional methods take on a trial-and-error approach, data guides marketers in connecting and establishing relationships with their customers.
As if that's not enough, it also enables brands to personalize user experiences online. The power of data makes it possible to target specific segments in a broad market. Insights farmed from analytics tell marketers how they can improve their strategies for future campaigns. Unfortunately, many local MSMEs are still unaware of these advantages.
Your online presence will thank you for relying on data.
Leveraging the power of data-driven marketing can enable small businesses to boost their brand's online presence. Reviewing analytics can increase their leads by tapping core and lookalike audiences who show higher probabilities of conversion. Plus, there is a gamut of efficient and affordable tools online to mine more data for better marketing insights.
That may be a lot to take in at this point, but you can look at it this way: Adopting a data marketing strategy for your small business gives you more flexibility in managing your efforts. You can scale your budget via social media marketing while still gaining valuable data and insights to improve your campaigns. Once you see the results, there's no way but up if you know how to leverage the power of digital data.
Navigating the Complex World of Data-driven Marketing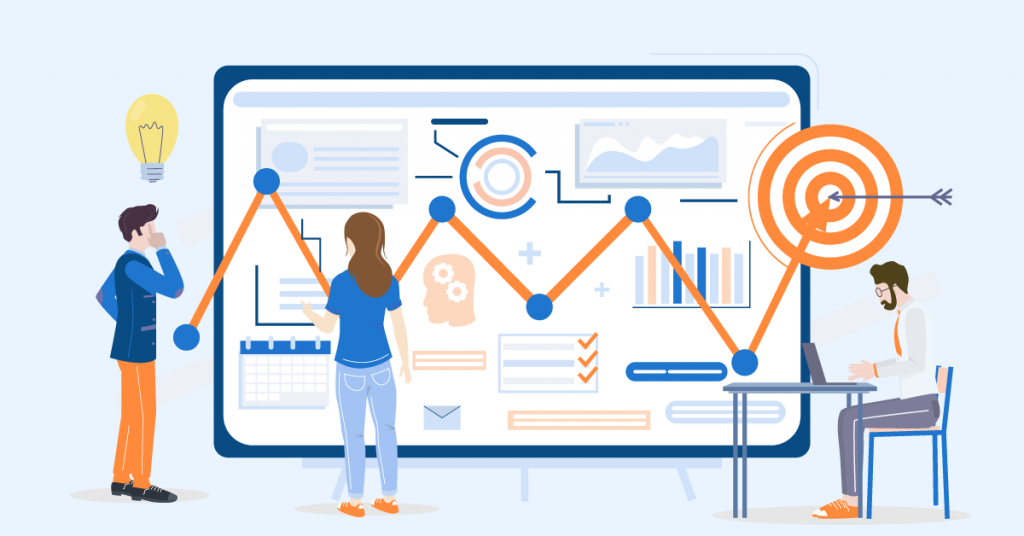 At this point, you should know a thing or two about data marketing and the many potential benefits and challenges you can encounter. Now, it's time to dive headfirst to some specifics on how you can properly make a data marketing strategy, so better tread slowly. You can also refer to the following to better understand what to look for in a data marketing partner.
Have the right tools at arm's length
Imagine being tasked to find a new home planet out in the vast universe. You have the spacecraft, ample oxygen, and all the nuclear fuel needed to bring you to multiple galaxies and back. For sure, you'd still have a hard time finding one, but there's a big chance that you will if you know which wormhole is the best entry point.
The same goes for new marketers who get overwhelmed by immense volumes of data and customer information on their hands. If they know which platform they can best mine data online, things can be a whole lot easier. Being familiar with customer relationship management (CRM) tactics, website analytics, online marketing tools, and a dedicated enterprise resource planning system (ERP) are good places to start looking.
Learn the best practices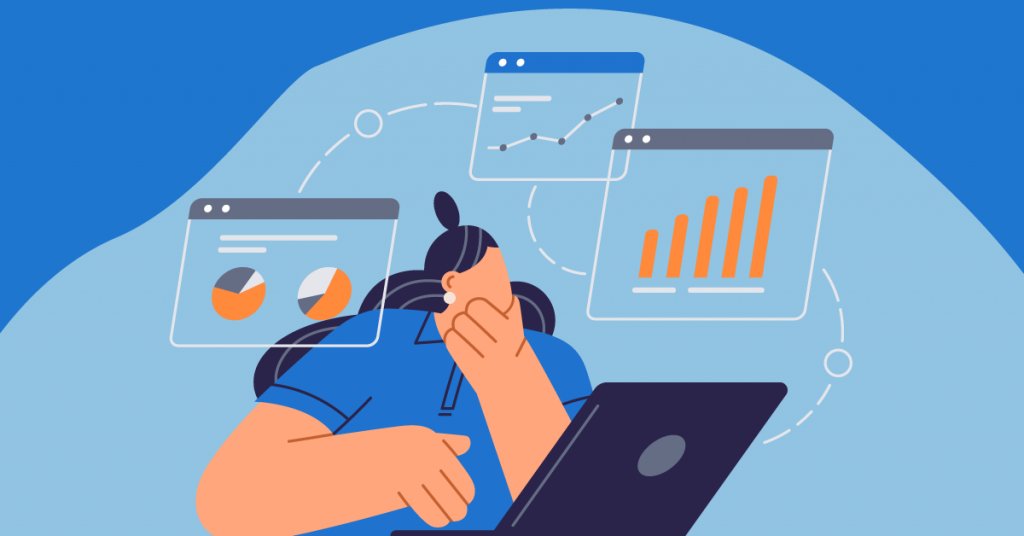 It pays to know what does and doesn't work, especially when trying out new methods in this industry. Reviewing a few of the best practices can serve as a cheat sheet on how to make data marketing strategies.
Social listening: Businesses looking to stock up on products while avoiding inventory lapses during the off-season can do so with weather data and social listening. These practices involve reviewing customer analytics and social conversations on focus locations to help determine their preferences and habits. Doing so will enable you to predict when most purchases will be made and when to maximize your ad spend.
Single demographic data source: By aligning purchasing behavior to your sales trends, you'll get a clearer picture of your customers' spending habits and preferences. Having a single source for all of your demographic data will help improve your content for price-sensitive customers. Such best practice has led to higher conversions for many companies.
Data Integration: Integrating all your data sources into one data set also prevents inconsistent ad spend tracking. Third-party marketing partners usually know how to centralize and merge data for filtering purposes, including your ad spend. What you get from this are reliable performance reports and more precise insights on customer data.
Gather data you can use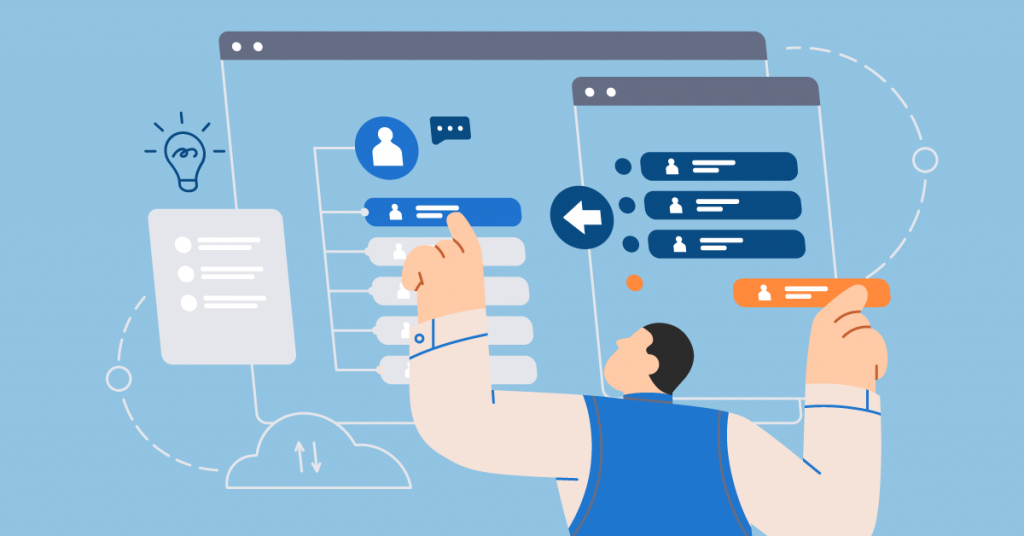 Your marketing partner should gather relevant data first, such as profile information, time spent on your websites, and ad interactions. Other factors that relate to customer trends and behavior can be determined later. What's important to note is that customer interests can frequently change, so your marketing partner should go along with the necessary adjustments.
If you have existing data from your previous sales records, you might want to integrate them with your more extensive data sets for easier sorting and filtering. Avoid including stale data and use tools that can identify real-time information or perform weekly data updates.
Know what to do with your data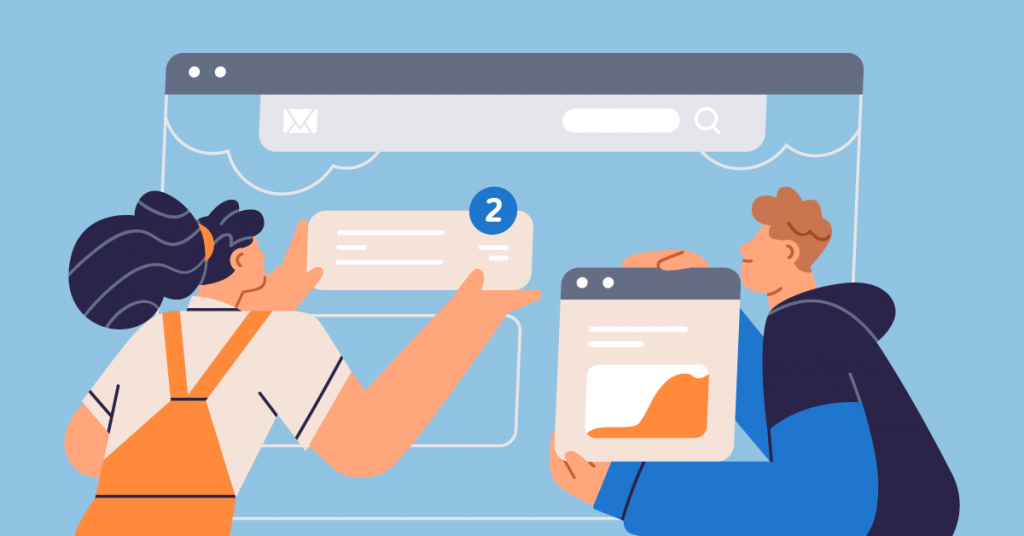 Pulling data and regularly updating them can be a bit tedious. Fortunately, online tools help you create marketing dashboards that sort and sync all your data sources in one place. Whenever you need information on a specific target segment, you'll quickly see them in real-time.
Another challenge you might need to overcome is data silos which results in inconsistent customer views. Current stats from Campaign Monitor show that 81 percent of today's marketers find data marketing strategies complicated. What results are basic performance reports that widely miss their marks in terms of gaining customer insights. That can be a bit scary for any company.
When hiring a data-driven marketing partner, ensure a couple of things to avoid this pitfall. See if they can establish common data standards and build a data-driven culture exchange for your team. Integrating all your data sources (via cloud-based technologies or data warehouses) makes it easier to understand customer views fully.
8 Best Data-driven Marketing Tools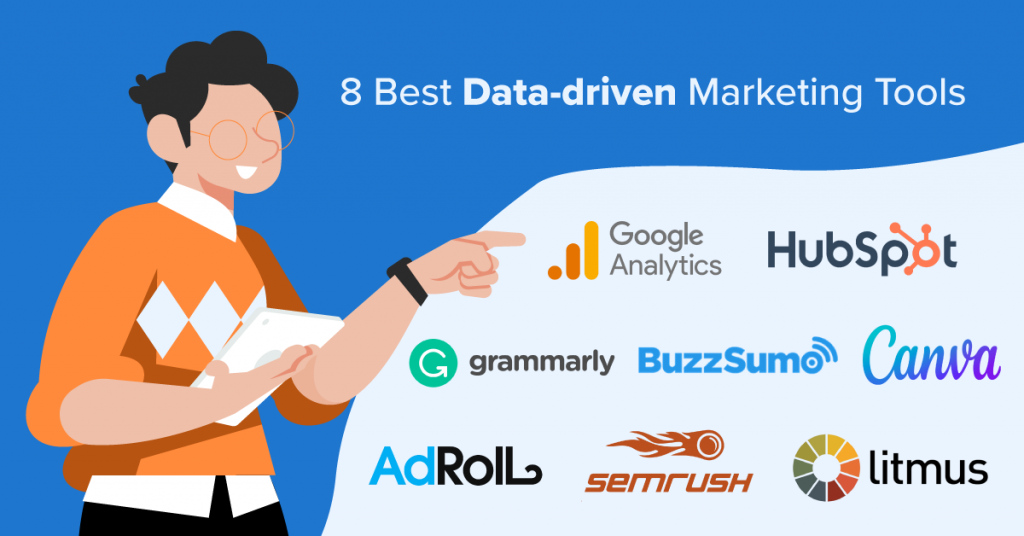 There's a sea of data gathering software and tools out there, but for most seasoned marketers, the ones enumerated below get most of the job done. After all, what's a data-driven marketing guide without a list of the best tools that can help?
1. Google Analytics
On top of the list is what every data nerd should eat for breakfast. Google Analytics has practically most of the data sources you need, including website events, visitor activity, engagement, and traffic, among others.
Its tools also allow you to optimize your landing pages and make them more personalized for your target audiences. Every marketer should be familiar with how this holistic platform works, and this platform can be used entirely free!
2. Hubspot
This is another reliable tool you can use for consumer data gathering. HubSpot mainly helps you with your social media management, website optimization, and tracking chores. It offers five hubs that give you performance insights on marketing, sales, services, CMS, and operations. Learning how to navigate each will provide you with a treasure trove of usable data for your marketing strategies.
3. AdRoll
When doing data-driven marketing, you must also have the right targeting tool in your arsenal. AdRoll is one such platform that collects data so you can identify the right audiences. The insights the platform provides will help you perform better marketing and advertising for improved lead generation.
4. BuzzSumo
This next handy tool gathers data on your customers' interests and the latest trends in your niche market for your content management efforts. If you're also planning to hire suitable influencers who can help boost your brand, BuzzSumo is top of mind.
5. Grammarly
Speaking of content management, you might also want to try out Grammarly. This easy-to-use tool helps you draft the best-written content for specific audiences by suggesting tone-of-voice, article clarity, and flawless grammar. It won't turn you into a Shakespeare or Ogilvy, but at least you can stop grammar Nazis at the door.
6. SEMrush
Then there's SEMrush for your search engine optimization (SEO) marketing strategies. The tool helps you find the right keywords to connect you with the right audiences and drive leads and conversions. Use this tool if you also want to gain insights into your competitors' strategies and further improve yours.
7. Litmus
Litmus is one of your best options for data-driven marketing that gives you customer insights when it comes to email marketing. Since it can work with most marketing tools, you can maximize your email efforts and gain up to $42 for every dollar you spend. Protip: email marketing is not a favorite among most marketers, but it's one of the best in terms of ROI, with up to a 760 percent potential increase in revenue.
8. Tableau
Ready to dive the deep end? Tableau is a widely-known business intelligence and analytics software that helps organize a multitude of data into cohesive, understandable visualizations. It provides limitless data exploration without interrupting your flow of analysis. It helps you consolidate data points into manageable, visually appealing dashboards.
These are just some of the most reliable tools available for your data-driven marketing use. As mentioned earlier, there are hundreds if not thousands of online tools for marketing you can try out for free or at lower costs. Feel free to explore more and discover which ones are best suited to your brand and business.
Where Can Data-driven Marketing Lead You?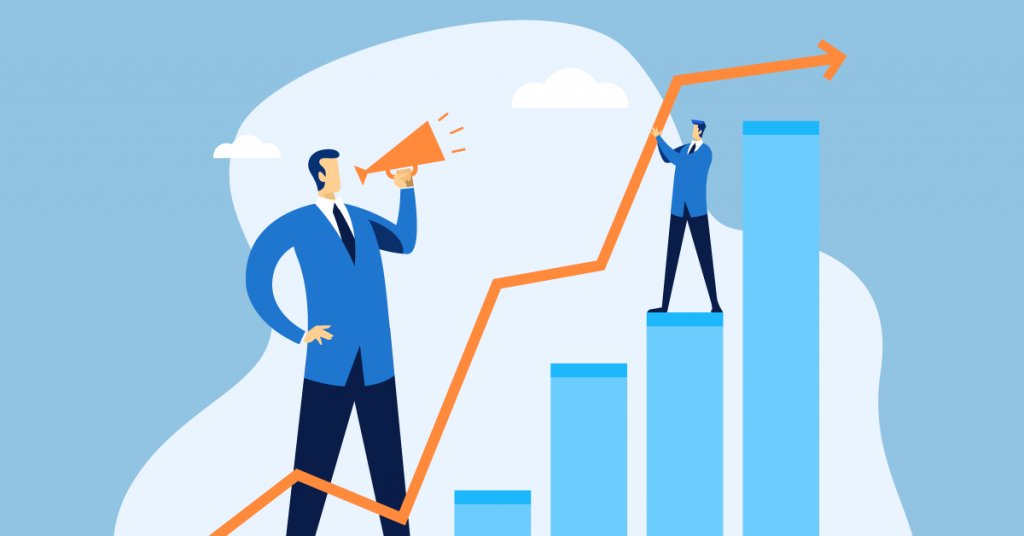 Being on board the data-driven marketing bandwagon is not enough for any business. Its evolution hasn't come full circle and may never will, so continuous efforts and adjustments are necessary. But since everyone is dealing with data nowadays, it isn't that difficult to predict what the future holds.
In 2010, the International Data Corporation (IDC) estimated two zettabytes of data. What is a zettabyte? Think 121.44 acres of 1GB thumb drives laid out end to end. Fast forward to a decade after, and we now have around 59 zettabytes of digital information available. With more data gathering tools out there than in the past decade, imagine how much more data we can collect in the next five years.
The exponential growth and power of data continue to empower more businesses today. Data-driven insights pave the way for more intelligent decisions to offer more personalized and cost-effective strategies. It has also improved various facets of business, including supply chains, product and service developments, and consumer marketing.
The data collected two decades ago only revolved around the point of sale transactions, coupon redemptions, and email campaigns. Today, data-driven marketing has paved the way to more data culled from eCommerce, online engagement, website traffic, search intent and behavior, social media listening, and geolocation, among others. Any business that doesn't adapt to data-driven marketing reduces its chances of maximizing profits.
Having more detailed information on your customers can steer you towards better business strategies aligned with long-term growth. The sooner you acknowledge that big data is the key that turns the revenue stream ignition, the faster you can achieve positive results.
In the past two years, 90 percent of today's 59 zettabytes of data were created owing to the health crisis. That alone will give you an insight into how today's generation of consumers is more empowered by digitalization. It also tells you that they are looking for more personalized content and better user experiences from brands.
Towards a Data-driven Future
As MSMEs in the country move towards a more data-centric future, shifting your business into data-driven marketing and having an eye for detailed analysis will determine your success. Hopefully, this article can encourage you to move forward in more significant strides.

Learn more about how Eight Media can help you create data-driven marketing strategies and make that first great stride now!
---
---
WANT TO INTEGRATE DATA INTO YOUR STRATEGIES?


SUBSCRIBE NOW AND GET THE LATEST IN YOUR INBOX
---