The COVID-19 pandemic is set to change how consumers shop during the holiday season—a period where retailers expect a surge in sales. And digital marketing and overall digital transformation are necessary for businesses to adapt to these changes.

Unemployment, restrictions in place, and fear of getting the virus are among the reasons why businesses need to understand how consumers will interact with them in the upcoming season. With the challenges brought on by the coronavirus pandemic, new behaviors have been instilled in consumers.

More consumer time and money are expected to go online—a behavior that may persist even after the pandemic ends. Many analysts have also observed the emergence of new buying behaviors—analyzed through the data that they have gathered in the previous months. They expect that these buying behaviors will test traditions (and what many businesses have grown comfortable to accommodate) during the holiday shopping season.

In this article, we will list down these important changes and how you can deal with them:
1. Shopping Started Earlier Than Usual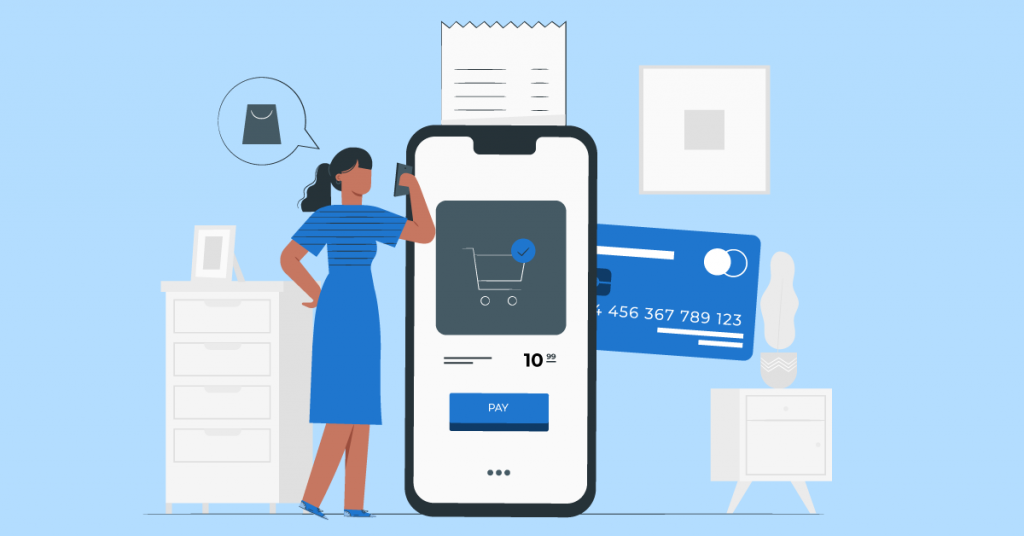 Holiday demand started sooner as consumers express their concerns over health and safety, product scarcity, and shipping delays.

In a report by Coresight Research, about 30% of consumers expected to start their shopping earlier this year. And many businesses took advantage of this. To avoid putting additional strain on the delivery systems and logistical chains of these businesses, many companies encouraged their potential and existing customers to start shopping earlier than usual.

Salesforce reported that an estimated $6 billion of retail spending in the U.S. (and $26 billion globally) will happen during October—this "early demand" used to take place during Cyber Week in November (which started on November 30 this year).

The impact of the coronavirus outbreak on consumers' expectations for spending has altered the game. Those who are able to coax buyers to start shopping earlier will gain an edge over the competition—especially when the global consumer spending is forecast to decrease approaching the end of the year. This is with the exception of China, though, as more consumers report that they have increased or plan to increase spending throughout the year.

There are also many benefits to encouraging your customers to make a purchase earlier than usual: you can avoid last-minute logistical difficulties, which can be costly, and avoid creating bottlenecks in the delivery process which can delay the sending of packages. Both of these can define the consumer experience which can make a long-lasting impression on your current and future customers.

Speaking of deliveries, companies that provide delivery services are estimated to exceed their capacities by 5% globally between the week before Cyber Week and December 26., delaying up to 700 million delivery packages, according to Salesforce. The company also claims that around $40 billion of COVID-19 delivery surcharges are expected to be incurred between November 15 and January 15 globally.
2. More Shopping Will Go Digital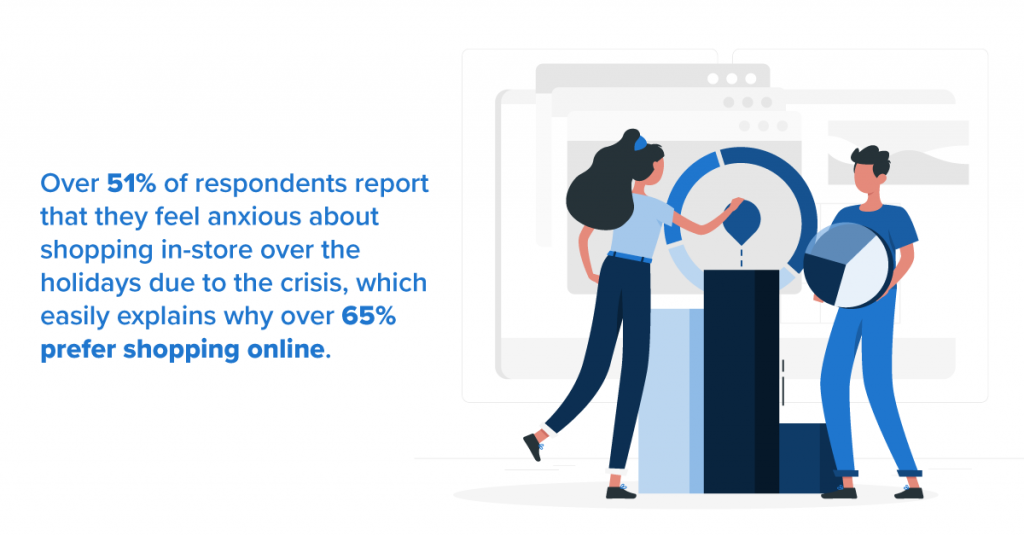 Consumers plan to limit in-store visits now that the pandemic poses a potential health risk. In a study conducted by Deloitte, over 51% of respondents report that they feel anxious about shopping in-store over the holidays due to the crisis, which easily explains why over 65% prefer shopping online.

The same report also claims that contactless shopping experiences have increased in demand this year with 73% planning to have items delivered, compared to only 62% in 2019. Because of this, more and more businesses are pressured to deliver a better digital experience for their customers—and more businesses see the need to undergo digital transformation than before.

In-store foot traffic and sales during the holidays are also expected to decrease. In the U.S., non-ecommerce holiday retail sales are expected to fall by 4.7% year-over-year. Not a drastic decrease, but will certainly hurt traditional stores post-pandemic. These businesses are advised to come up with an ecommerce or online marketing strategy and focus on selling over the internet to gain a greater market share and avoid lagging behind the competition.

To accommodate this change, many retailers have started to invest more digitally to make sure their websites and mobile apps will run smoothly even with increased traffic. Again, what businesses should focus on in this crucial period is the digital consumer experience—an aspect that may determine the future purchase behavior of a potential or existing customer.
3. Preference for "Gifts" Will Shift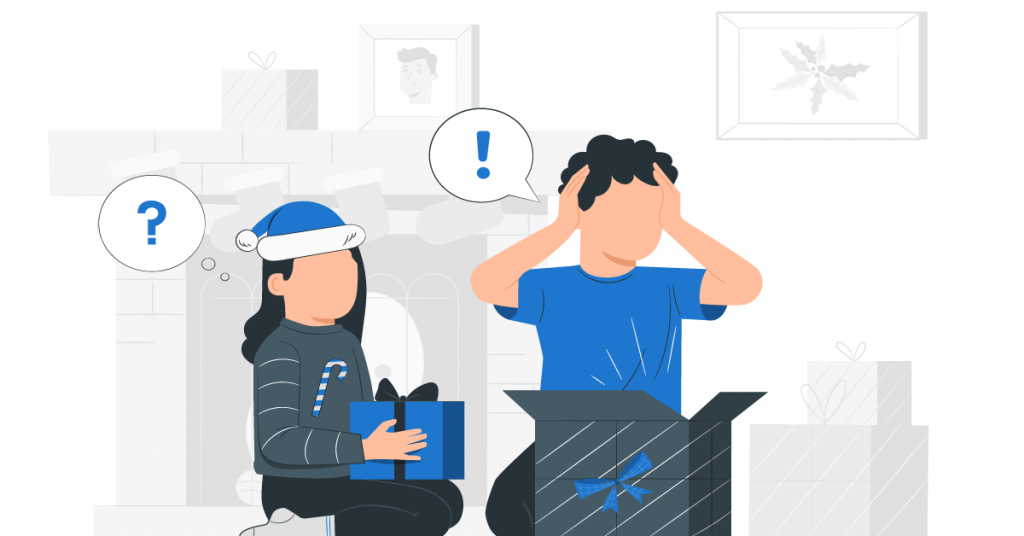 Earlier in August this year, McKinsey reported an increase in consumer online shopping of certain categories: furnishings and appliances, home-entertainment, and apparel, among others. This holiday season, a shift in gifting preference is expected to happen.

According to the same report published by CoreSight Research, around 68.9% of respondents claim they will start buying retail products instead of "services" because of the restrictions of the COVID-19 pandemic. Food, travel, and sporting events are estimated to dramatically decrease in sales following this shift in preference.

Companies that sell fitness equipment, holiday clothing, skincare products, and essentials are expected to benefit from this shift, as more consumers look for more "useful" gifts during lockdowns. Streaming service subscriptions, games, and travel vouchers may also experience an increase in sales during the season as people expect to spend their holidays at home.

Businesses are therefore advised to consider these categories when looking for new products to offer during the season.

In terms of prices, investment banking company JP Morgan Chase reports that downtrading is expected in the next two years. The company claims that many people will be unemployed and will be left with less money—consumers will then settle for more affordable options. But, for now, the company observes that consumers are still preferring to buy from big brands over private-label products.


4. Digital Consumer Experience Will Make or Break Companies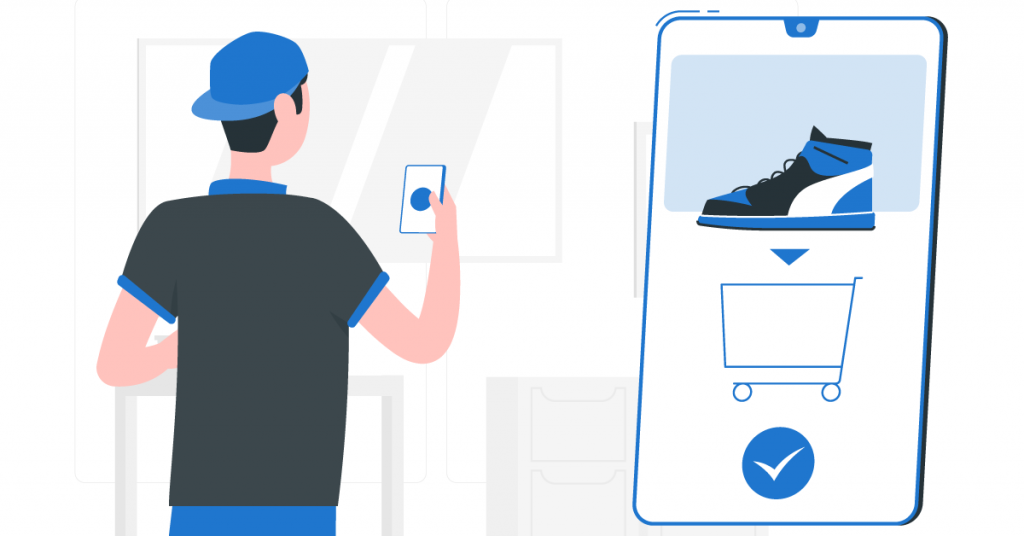 Since the COVID-19 situation happened, consumers have been switching brands at unprecedented rates, according to McKinsey. The management consulting company reports that during the crisis, 75% of the respondents of their study claim that they have tried a "new shopping behavior" which includes new shopping methods, buying from different brands, different stores or websites, a private label, and a new digital shopping method.

Of the 75% respondents, around 73% plan to continue their new shopping method— which includes curbside pickups and delivery apps—beyond the crisis. The new shopping behavior is caused by the pressures of a failing economy, the closures of stores, and the shift in consumer priorities. Among those who switch brands, Gen Zs and high-income earners are highly likely to switch.

As the world looms into uncertainty, businesses need to convey to consumers that they are "available" and buying from them won't present any inconvenience to customers. The in-store and online shopping experience should be seamless, with touchpoints increased and enhanced to accommodate those that are practicing social distancing. Online and pickup solutions such as Buy Online, Pick-Up in Store (BOPIS) are suggested, as well as partnerships with organizations and gig workers for delivery.

Companies that have learned to adapt to the changing needs of their customers and undergo digital transformation will also recover more rapidly after COVID-19, according to McKinsey. By understanding consumer trends and patterns, companies are guaranteed to benefit from investing in digital engagement, contactless payments for safety, and technology for data acquisition and analytics. These will allow businesses to better position themselves in the market as the crisis continues to shape and reshape consumer behavior, as well as expectations.
Conclusion
With the extended lockdowns, amplifying uncertainty and risks, and a new focus on health, understanding the new standards of consumer experience during the holidays should be prioritized by companies if they want to cash in during this period.

Early shopping has been "pulled up" to October, instead of November. More shopping will go digital, even after the pandemic, and in-store traffic will decrease. During this time, businesses will try to adapt by undergoing a digital transformation, so they can better accommodate the changing needs and preferences of their customers.

Deliveries during the holiday season will experience delays and businesses must learn to manage customer expectations, while looking for logistical alternatives to ease the bottleneck. Consumers will look for new gifts to give, those that will provide entertainment and use during the lockdown. And the overall digital consumer experience will determine whether a company will survive the crisis or not.

To stand out as a business, it is important to provide customers "certainty" by giving solid information online and ensure a smooth digital experience for your prospective and existing customers to encourage repeat purchase behavior.


---
---
NEED HELP GOING DIGITAL?




SUBSCRIBE NOW AND GET THE LATEST IN YOUR INBOX
---