The holiday season is the busiest season of the year. Despite the initial economic setbacks brought about by the COVID-19 pandemic, the continued consumer resilience is expected to bring about a total of $755.3 billion to $766.7 billion in retail sales this year, according to the National Retail Federation (NRF). And only businesses that have undergone a digital transformation and are keen on improving the consumer experience through proper digital marketing strategy will be able to take advantage of this recovery.

Steps have been taken by some companies to ensure they get a fair share of this growth: investments have poured in to ensure employee and customer safety, technological advancements were integrated to reach and accommodate customers online, and logistical preparations were done to ensure smooth delivery of products and services.

But with the loss of employment, the expected decrease in consumer spending, and the overall global economic impact of the pandemic, some marketing strategies won't work like they used to.

How can businesses adapt to this year's challenges and hijack opportunities for growth amidst the crisis?

Take note of these three digital marketing tips for the holiday season:
1. Get a Deeper Understanding of Your Target Market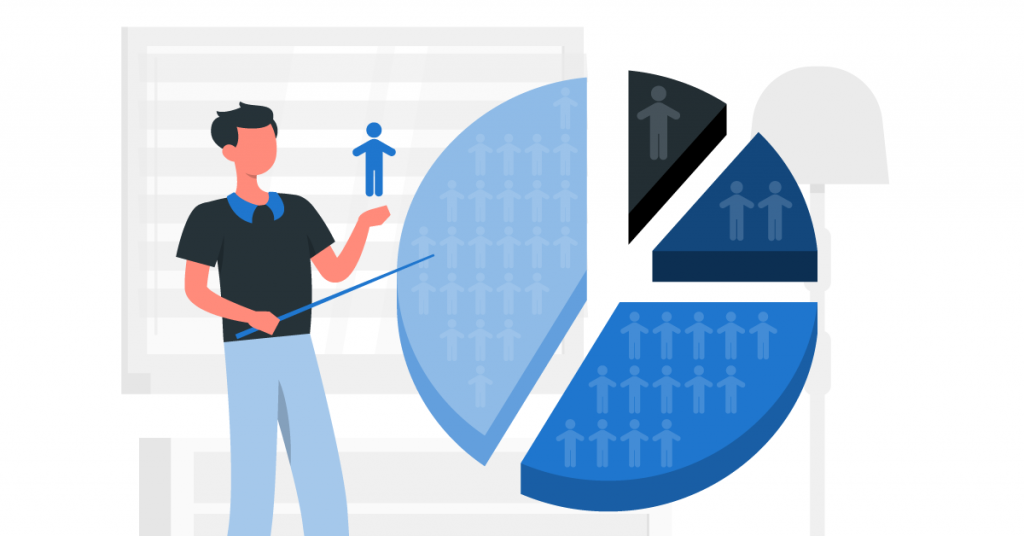 If you think you already know your target market, think again. The pandemic has shaped and reshaped consumer behavior and new trends are emerging on the market: customers are staying home (and are avoiding brick-and-mortar stores, despite precautionary measures) and more and more people are working-from-home and prefer it that way.

These have completely changed the way businesses interact with their customers. But these changes are not completely "new." In fact, they've been predicted in the past to surface anytime and what the pandemic did was just accelerate their materialization.

In a study conducted by McKinsey, the pandemic has dramatically increased digital adoption. Some of these identified trends are the following:
Increase in e-commerce deliveries
Remote working
Remote learning
Online entertainment
So now that you know that your consumers are bound to change in terms of preference and buying habits or patterns, it is therefore important to conduct digital marketing preparations for the holiday season.

What you do before the holiday season will predict the success of your marketing campaigns — and it is especially important when you want to last. According to studies, if businesses seek to thrive and survive this year, they must consistently deliver positive customer experiences to gain an edge over their competitors. This is because the buying habits that are formed this year are more likely going to last post-COVID19.

So make sure your teams are prepared for the holiday rush so you can allocate and focus all your energy on getting the most sales during the season. Gather as much data as you can about your target market. Get a deeper understanding of your leads and customers. And create a digital marketing plan that is responsive to the changes you've identified.

Set up contingency plans in case issues will arise, make a list of sales and marketing goals that you want to achieve, and plan out a timeline. All of these will be crucial in determining the success of your business during the holiday season (and the months after).

The "boom" this year is also projected to benefit small businesses the most. According to Adobe, small businesses are expected to get a 107% daily revenue boost over the holiday season (with only an 84% increase for large retailers). This growth forecast is especially remarkable considering small businesses only experienced an 8% year-over-year growth in 2019, according to the computer software company.
2. Provide Impact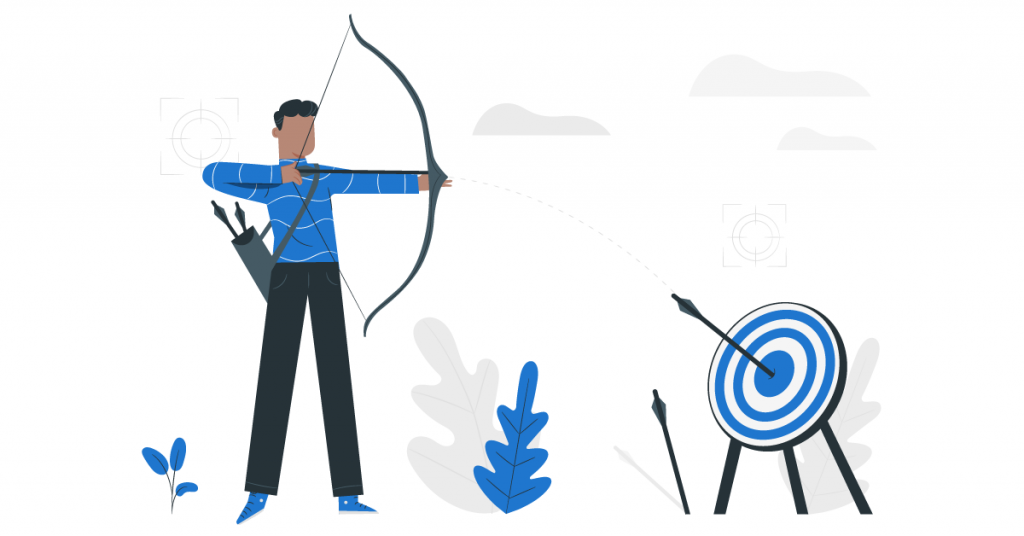 Now that you've gotten a deeper understanding of your target market, what you should do next is provide value to your customers and an experience that only you can provide(especially during the COVID-19 season).

Providing value means any customer interaction should be personalized at all levels. This can take the form of targeted marketing — or promoting only products and services that are relevant to a specific customer segment. Or offering free shipping and/or discounts. Even providing convenience can set you apart from the competition.

With the ongoing uncertainties and risks, overall consumer spending is expected to decrease. Some people even lost their jobs — so finding a good deal this season has become more important than ever before.

The adoption of technology will further increase during the season as more and more people will prefer touchless technology. Businesses that adopt a robust digital marketing strategy will experience an increase in engagements as well. So in terms of providing a digital marketing experience, take note of the following:
Make sure you cover all important digital touchpoints
Provide a smooth and seamless digital experience
Offer a Buy Online, Pick Up In-Store (BOPIS) option, including curbside pickup
Use technology to gather customer data and feedback
Manage customer expectations during the season
All important digital touchpoints (all the points of contact between you and your customers online) must be covered— social media, website visitors, and etc.— you don't want to waste the opportunity of converting leads into customers from these touchpoints as they can dramatically increase your sales during and outside the season.

It should also go without saying that during this phase (when a lead or customer engages with you online at any touchpoint), prospective customers must experience a smooth and seamless digital journey. Online touchpoints should provide the same level of convenience (if not more) that traditional touchpoints provide.

BOPIS solutions are also encouraged, including options for customers to pick up the products they purchased online without having to step out of their cars. According to Adobe, shoppers are 9% more likely to buy at retailers that offer BOPIS and curbside pickup on big sale days.

During a long period of uncertainty, collecting data to track changes in the market would be helpful for businesses. Adopting technologies like Customer Relationship Management (CRM) software is suggested so businesses can gather data about their customers and provide a personalized approach for future interactions. And when you have enough data about your customers, you can then manage their expectations one by one.

Since the holiday season will create last-minute logistical difficulties, delays, and bottlenecks in the delivery process are to be expected. Sending a personalized message to encourage purchases before the season starts (to avoid delays in the delivery) or even messages that manage expectations during the season will be useful in meeting customer expectations — a critical factor in customer satisfaction.

What is important here is that the service and experience you are providing to your customers during a challenging season is exceptional and different from what your competition is providing— allowing you to stand out and be noticed.
3. Omnichannel Marketing Is Key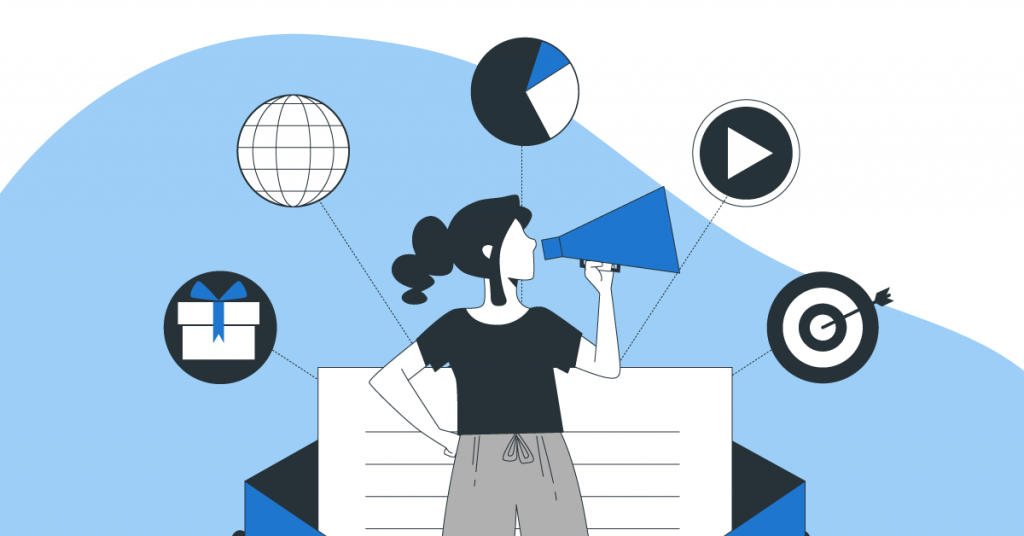 The holiday season will test out the marketing strategies employed by companies. Experts, however, are in agreement that omnichannel marketing is key to surviving this year. And it will bring marginal benefits to both businesses and customers during the holiday season.

If you have not adopted omnichannel marketing yet, then it's time to rethink your strategy. Some things that worked last year won't work this year, therefore going "omnichannel" should be given due consideration.

Omnichannel marketing is a cross-channel marketing discipline that "aligns content delivery across various marketing channels," according to MarTech Advisor. The goal of omnichannel marketing is to provide seamless and consistent content experiences from the first touch point up to the last.

What makes omnichannel marketing different is that it puts a high emphasis on customers' individuality— uniqueness in needs and preferences. And it creates a "unified" experience throughout the buyer's journey to address this individuality.

For example, a customer may receive a text (or SMS) message about an ongoing sale while shopping in-store or an email about discounts on products that the customer did not continue to buy during an online purchase (shopping cart abandonment). So it is "unified" in the sense that the customer may be shopping online using his PC (desktop) or mobile device, or in a brick-and-mortar store, yet the content that is sent to the customer is consistent and seamless.

According to Adobe, shoppers are influenced by multiple media channels when making a purchase (and throughout the buyer's journey), so it is important to cover all possible channels. Around 48% of consumers spend most of their time on connected TV (TV with internet) and around 41% attribute their purchases to "searching online."

Businesses must, however, learn to understand how their channels work together across the customer journey in order to make it seamless and continuous. With media consumption increasing during the COVID-19 pandemic (and as more people prefer to stay indoors), omnichannel marketing won't go irrelevant anytime soon. It's a safe bet and a worthy investment.

Continuous personalized engagement will provide an impact on loyalty which will last even after the pandemic ends.

So take note of these tips: exert efforts to understand your target market more, make sure to provide impact during the pandemic, and conduct omnichannel marketing, and you'll be sure to grow during the holiday rush.
---
---
NEED HELP CAPITALIZING ON THE HOLIDAYS?




SUBSCRIBE NOW AND GET THE LATEST IN YOUR INBOX
---