Data shows that business models made to adapt to the COVID-19 pandemic will significantly contribute to the growth of these businesses post-crisis. Digital marketing and digital transformation will play a transformative role in businesses especially SMEs.

The COVID-19 pandemic will accelerate the development and rapidly expand the use of digital marketing in the succeeding years. Since the outbreak of the new coronavirus disease, many businesses across sectors have undergone a digital transformation to adapt to the changing business landscape.

Industries like marketing, law, retail, health, education, food, entertainment, and real estate have, since then, observed significant growth in return on investments (ROI) with the use of digital marketing.

The retail industry, for example, has observed one of the most drastic transformations. With a significant portion of their sales moving online, retail companies invested in software and in upgrading their online marketing channels to accommodate the surge in digital traffic and create alternative touchpoints to avoid physical contact.

During Cyber Monday 2020, online sales were reported to have increased by 15.1%. Consumers were recorded to have spent $10.8 billion in just a day, from a previous record of $9.4 billion in 2019.

In the law industry, a significant number of law offices have started to focus on blogging to engage potential and existing clients in the digital space.

Moreover, businesses have also been wary of emerging trends such as the work-from-home (WFH) setup, the increased sensitivity of customers to marketing communications infused with empathy, the personalization of digital messages, and the optimization of marketing campaigns to maximize the company budget.

But how did the pandemic impact businesses and how can digital marketing help during recovery?
The After-Effects of the COVID-19 Pandemic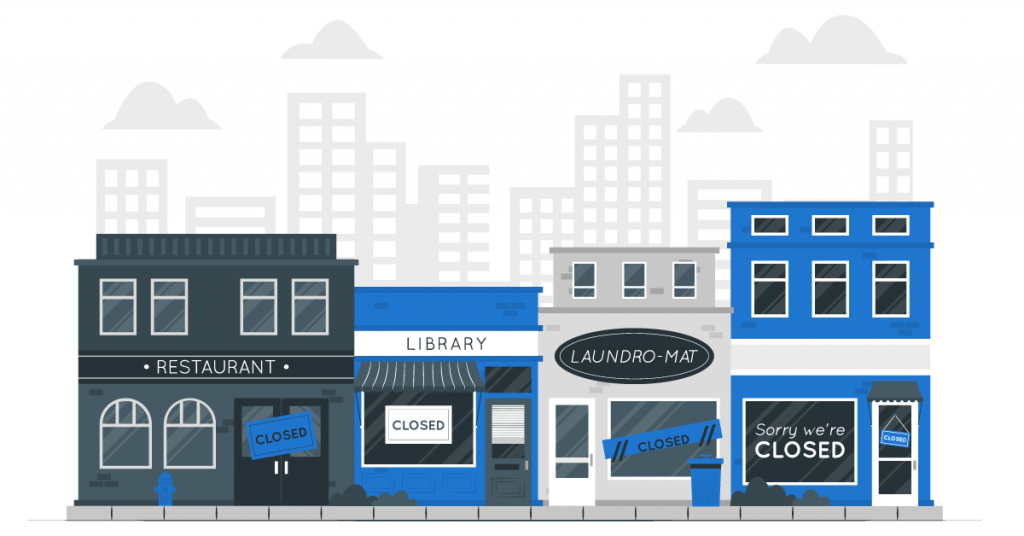 When cases of the novel coronavirus disease started to rise, governments implemented lockdown measures in an attempt to contain the virus and prevent its spread. People were confined in their homes and social distancing measures were strictly enforced. In some cities, these practices continue to be observed.

Many factors such as government policies and the fear of acquiring the virus led to the shutdown of millions of businesses worldwide— affecting small and medium enterprises (SMEs) the most.

As a result, the impacts of the pandemic became more and more palpable. The pandemic started to pose issues on existing business strategies and consumer purchase behavior has started to shift. Challenges in workforce management, operations, and finance have gradually become more difficult to address.
1. Effects on Strategies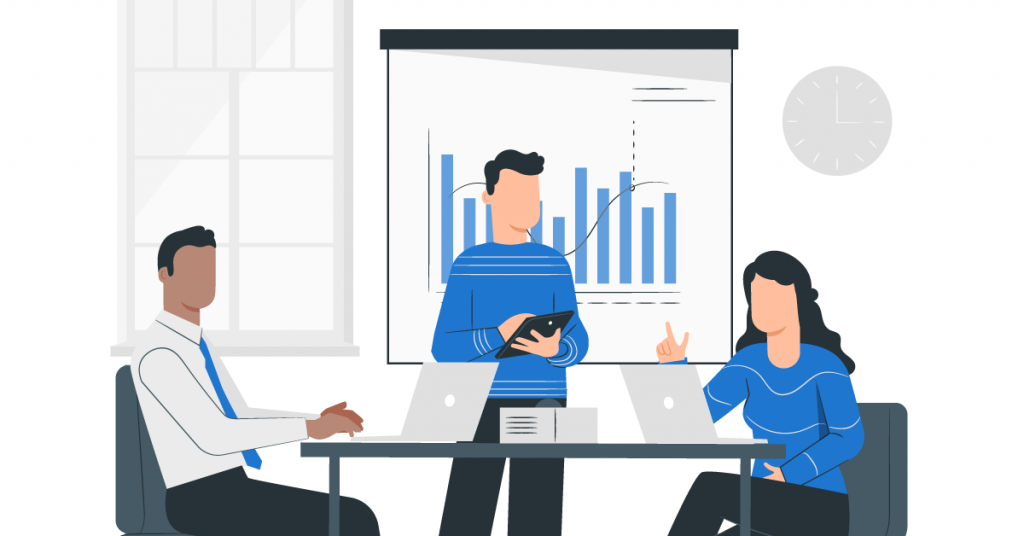 Many businesses reconsidered their approach to doing business to survive the crisis. To adapt to the changes, organizations accelerated digital transformation and implemented an agile marketing strategy where teams from different departments collaborate together to complete projects fast and improve results over time.

Organizations that embraced technologies such as cloud, AI, analytics, or even flexible IT operations are more likely going to recover faster than those that didn't. This is why despite the drop in US tech investments by 1.5% in 2021, CIOs will accelerate their spending on cloud, security and risk, networks, and mobility, according to Forrester.

To recover from the crisis, re-evaluation of ongoing business scenarios that affect or will potentially affect the business is necessary to strengthen the organization's ability to sense and respond.

Organizations also have to continuously assess the situation around them and remodel their strategies accordingly. Workflows have to be tweaked and optimized to produce high-impact results at lower costs.
2. Effects on Customers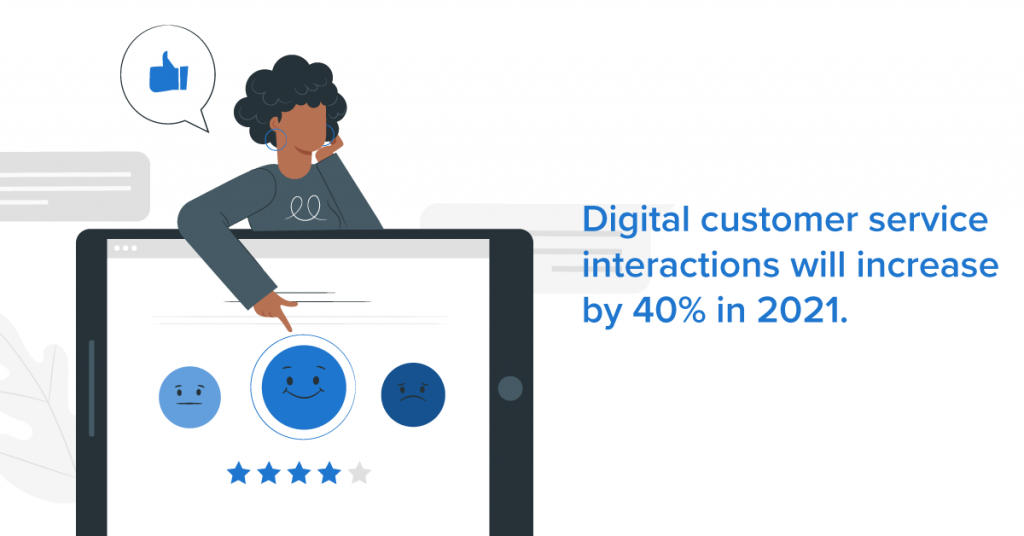 COVID-19 created a new era in customer engagement. The pandemic has challenged long-held beliefs on customer behavior. Many marketing strategies that reward loyalty no longer work like they used to.

To survive the crisis, organizations must use digital channels, adopt analytical models to embrace the unpredictable, and realine the organization to enable the workforce to provide continuous service to customers infused with a "human touch."

According to Forrester, only about 15% of organizations changed the way they engage customers in terms of sales, marketing, and support to adapt to the challenges brought about by the pandemic.

These organizations have been observed to come out on top and move their employees to remote work. They were also able to handle more customer engagement to handle complaints or send out promotional content.

The marketing consulting company also estimated that digital customer service interactions will increase by 40% in 2021.

Marketing efforts that focus on brand loyalty and retention will increase by 30% as more companies seek to separate themselves from other companies in the pandemic by providing a better customer experience. This is especially important in a market environment where consumers are highly likely to switch loyalties.

According to Accenture, businesses that invested in agile human and digital workforce capabilities have been observed to have navigated the crisis better than those that didn't. The global consulting company also predicts that there will be a higher demand for flexibility of physical spaces, platforms, and data in the succeeding years.

Overall, for businesses to succeed, they need to adopt flexible solutions and continuously recalibrate their investments against outcomes.
3. Effects on Workspaces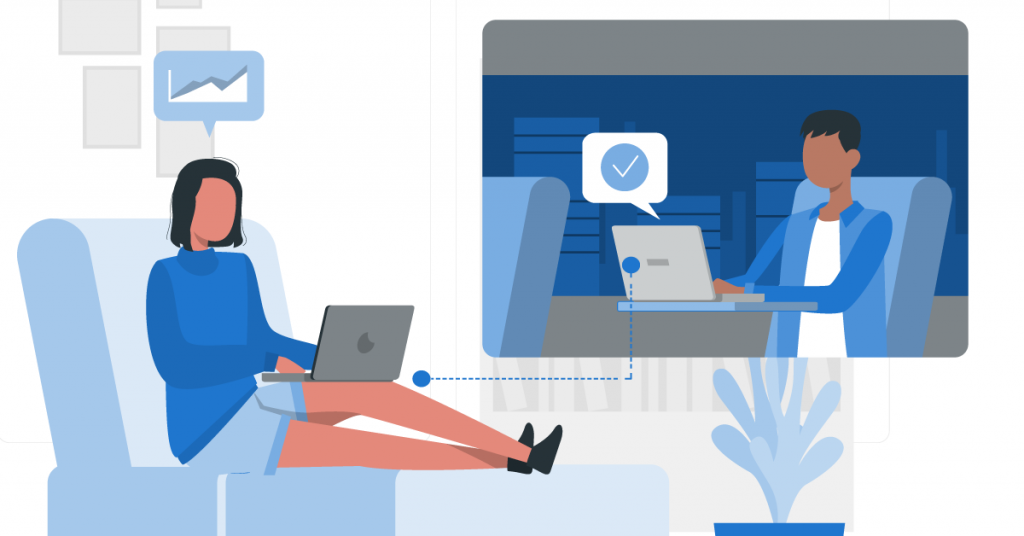 The shift to an organizational WFH setup was predictable, yet the number of organizations that were forced to adopt this new work arrangement was staggering. Around 46% of people who never worked from home previously also now plan to work remotely more often in the future, according to Accenture.

Many sales and service organizations were forced to break traditions and reinvent the ways to engage not only their customers but also their own employees, making sure that employee interests are at the heart of every organizational decision.

To allow for organizational agility, new behaviors and mindsets that benefit the organization in navigating the new business landscape are recognized and incentivized. Mental health awareness is gaining traction and is introduced or reintroduced to the workforce.

For many successful organizations, creating workforce resilience is a top priority. Ensuring business continuity by investing in their most valuable resource— their employees. Employee retention is highlighted in every discussion and plans are drafted to achieve long-lasting workforce demand.

According to Accenture, organizations must focus on five key areas:
Identifying and forecasting where workforce shifts need to occur
Assessing skills your employees possess versus skills predicted to be in high demand
Allowing your people to have continued employment opportunities
Identifying skill gaps in the organization and create venues for employees to rapidly learn
Fostering a more collaborative and less competitive talent ecosystem
The adoption of a digital marketing strategy needs to consider these things to allow the organization to embrace a new approach in engaging customers and staying relevant in the market.

Adoption of a WFH setup also requires learning how to use technologies to bridge distances and help workers collaborate together for project planning and workflow implementation.
4. Effects on Industries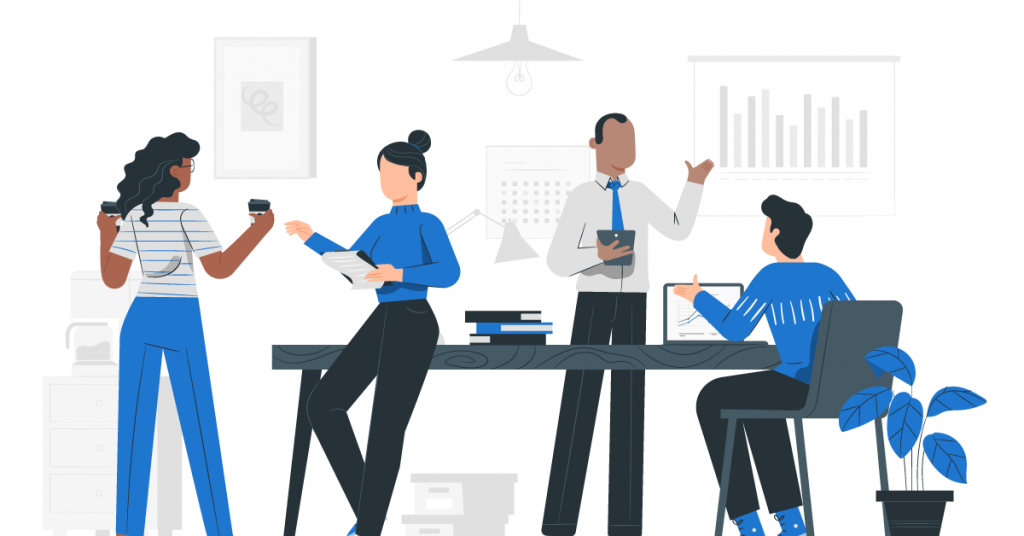 The massive effects of the pandemic in several industries can be turned into meaningful change. While most industries have already recognized a shift in customer behavior, being able to sustain relationships and stay connected with customers will remain a challenge for many.

Marketing plans have to be reshaped around newly identified demands and the identified brand purpose. Investment plans for the post-pandemic environment will have to be reprioritized. Building partners with the business ecosystem should be seriously considered.

What industries need to recognize is that consumers are not static. They continuously evolve and are adapting to the changes around them.

Consumer trust in organizations is waning and businesses have to exert effort into making their target buyers feel safe with them. Improving brand perception should be prioritized in marketing plans.

Businesses should respond to the emerging threats and impacts of COVID-19 by doing the following:
Responding to "surges" – a surge in consumer complaints, inquiries, and demands is inevitable and will have to be properly engaged by the organization. Responding with adequacy and transparency is highly important.
Business continuity – existing and potential supply chain disruption will affect the sales operations of the business. Logistical plans should accommodate partnerships that can be made along the way to ease the transfer of goods and services.
Financial stabilization – cash buffers are necessary to survive the crisis. Organizations must address short-term financial challenges as well as monitor the long-term potential impacts of the pandemic on the company's finances.
Communication – organizational responses to the emerging threats and impacts of the coronavirus must be properly communicated to customers as well as to employees. Organizations must focus not only on brand awareness but also on brand perception as well.
Conclusion
Organizations should not rely on their rule books anymore. They must continuously assess the market for emerging trends and changes. Organizations should also evaluate their performance to produce high-impact results.

Streamlining of operations is needed for added efficiency and lower costs. Technologies that provide analytics, cloud technology, and more "intelligent" operations are necessary in the post-COVID market.

The journey to recovery continues. Digital marketing will matter even more after the pandemic especially with rapidly changing customer habits. The pandemic will continue to affect organizational strategies, workforces, industries, and target customers. And organizations have to remain vigilant about the future.

To help you cope with the after-effects of the COVID-19 pandemic, choose the right team to partner with you. Here at Eight Media, we help our clients outmaneuver uncertainties and respond to complexities in the 2021 market and beyond.
---
---
WONDERING HOW THIS WILL AFFECT YOUR BUSINESS?


SUBSCRIBE NOW AND GET THE LATEST IN YOUR INBOX
---