In order to carry out a successful marketing campaign for your brand, you should take time to build a strong digital advertising strategy.
Digital ads have become some of the most effective online marketing strategies for small businesses. With buyers now spending a lot of time in digital channels, marketers needed to reach them using practices that give them better targeting capabilities and personalization. Hence, a strong digital advertising strategy is always needed in order to carry out a successful marketing campaign.
Thankfully, starting out with digital advertising can be quite easy to understand. Follow this simplified guide by Eight Media to develop a digital advertising strategy that works for your brand.
How to Produce an Effective Digital Advertising Strategy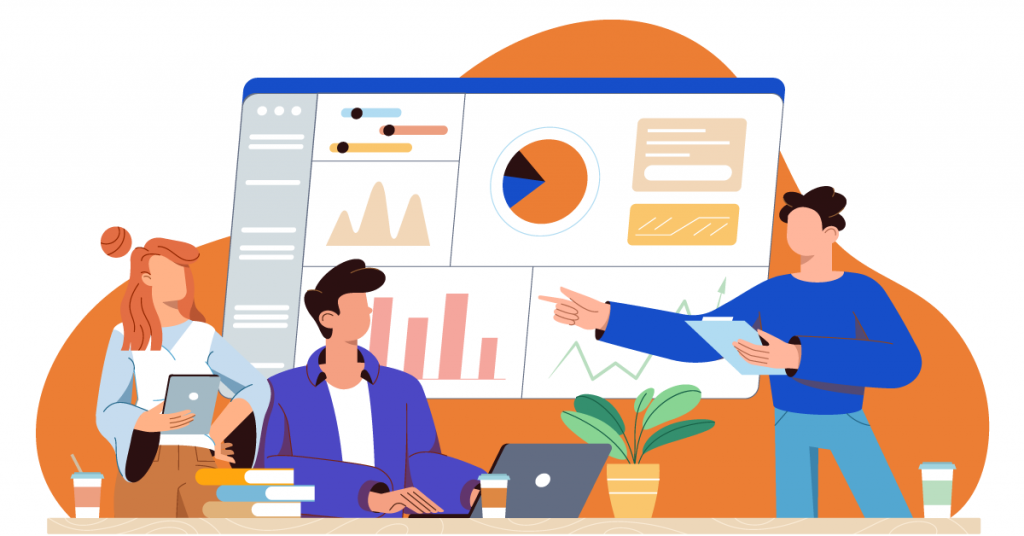 Digital advertising in the Philippines is no longer a new practice. Regardless of what kind of business you run or how much you've allotted for your ad budget, integrating this channel into your strategies can impact your business results.
Read below for six practices you can follow to produce effective digital ads.
1. Understand the state of your market.
To build an effective digital advertising strategy, you should first start by understanding your target market. Asking important questions is a good starting point. Here are a few that you can consider:
Who are the people most likely to buy your product or service?
Are there other companies selling the same?
If yes, how do you compare to them?
What are the advertising strategies that your competitors implement?
Data from these questions can give you a strong foundation when mapping out your strategies. From here, you can even branch out by learning the market history trends of your industry and forecasting the future developments you might need to prepare for.
2. Set clear goals.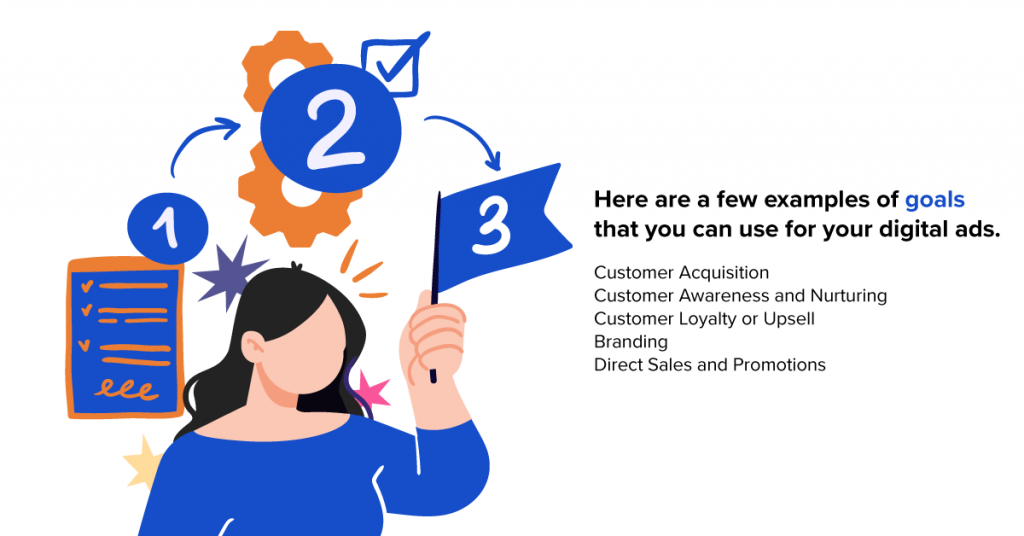 An effective digital ad should be leveraged from clear-cut goals. Yes, every business has the main goal of making sales and keeping their customers within their marketing funnel, but that doesn't mean that every digital ad you churn will have the same goal.
For example, running an ad that's focused on customer acquisition is just as important as one that solidifies your branding. Consider the marketing funnel as a basic guide. Set up clear goals for each part of the funnel to come up with a solid digital advertising plan that can benefit all parts of your business.
Here are a few examples of goals that you can use for your digital ads.
Customer Acquisition
Customer Awareness and Nurturing
Customer Loyalty or Upsell
Branding
Direct Sales and Promotions
3. Create your audience personas.
Audience personas help you streamline your materials, from your messaging down to your creatives. However, to create an effective digital ad, you need to go beyond just identifying the demographics and psychographics of the audience you want to reach.
Delve deeper by knowing how their mind works and see how you can provide solutions to their everyday needs and desires. Here are a few questions that you can quiz yourself with as practice.
What problem does my customer want to solve? How can my product help them with it?
What are their aspirations and expectations if they buy my product or avail of my service?
What are the factors that can make them change their mind about buying from my brand?
4. Design your digital advertising strategy.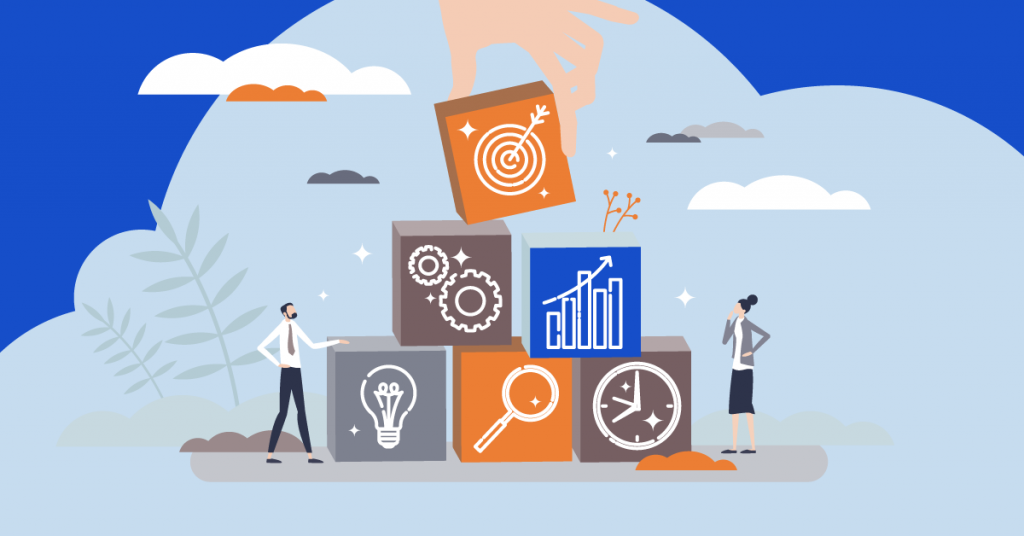 Using digital advertising technology is more than just creating compelling copy and images. In fact, those steps were already at the tail-end of the chain. Before you focus on the actual production of materials, you must create your umbrella strategy for it first. Ask the following questions:
What platforms are you going to blast your ads on?
In what formats will they come in?
Will you be using PPC ads, social media, or influencer marketing?
In today's digital climate, businesses need to use a cross-channel marketing strategy to reach the right audience with the right message.
5. Roll out your ads.
Done with the design of your ads? The next bridge you'll have to cross is publishing them! This is where digital advertising tools or adtech come in. By definition, adtech refers to all the tools and solutions that can help marketers with the delivery, display, targeting, and overall control of digital ads.
Familiarizing yourself with the necessary software can make managing your ads easier. This is especially needed at a time when the digital marketing landscape evolves at such a fast pace. Examples of adtech are ad networks, media buying platforms, and publishers.
6. Don't forget to optimize.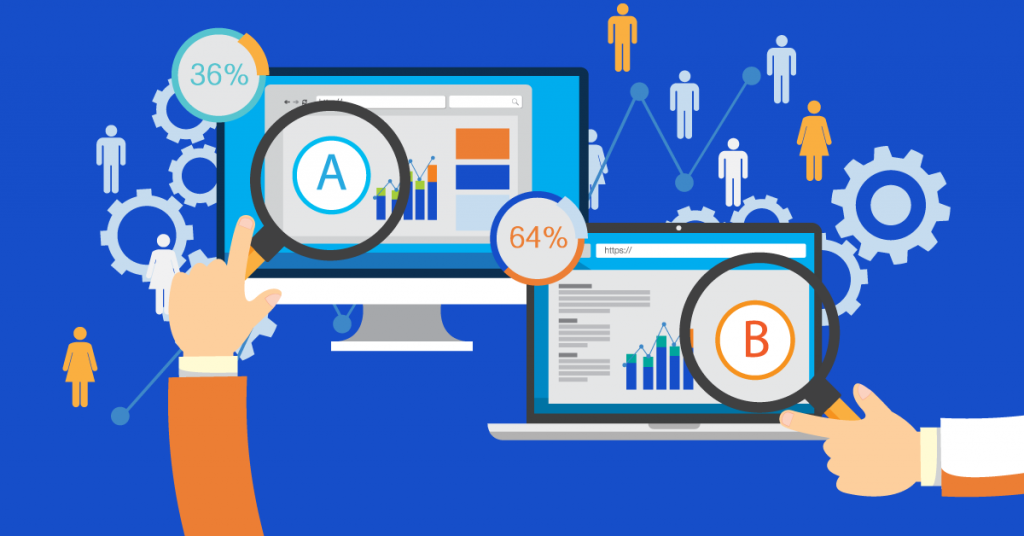 Just because you've already cascaded your ads doesn't mean that your job is done. In fact, smart marketers know that the possibility of their digital ads flopping is always there, regardless of how well you did the first few steps in this list.
A huge part of the work goes to the optimization of your materials by running A/B testing on them based on the data that you gather. Check which copy works best with your target market or which images capture their interest the most. With constant testing, you can make your ads better and more effective.
Seal Your Success with a Strong Digital Advertising Strategy
Having a well-designed digital advertising strategy can unlock a lot of opportunities for your business. By following these steps, you can build up on the best practices that will help make your ads more effective.

Curious about digital advertising, but not sure where to start? Let Eight Media handle your campaign needs. Contact us, and let's discuss how we can collaborate.
---
---
BE IN THE KNOW OF THE LATEST NEWS AND UPDATES ABOUT DIGITAL MARKETING.