Having the right Facebook ads tools in your arsenal can make or break your advertising strategy's success.
There's no doubt that competition has become tough in today's world ruled by eCommerce, fast-changing consumer demands, and fluctuating industry trends. If there is one good thing that the digital revolution has enabled, however, it is to level up the playing field a little for both mega-corporations and MSMEs by opening up more avenues of advertising your brand online. In this article, we will focus on one of the most effective channels for digital advertising in the Philippines, which is Facebook ads, particularly the Facebook ads tools that every small business owner should know and use. 
Advertising on Facebook for Small Businesses: Why Is It Important?
Before we delve into the topic, let's talk about the importance of Facebook advertising for small businesses first. According to Sprout Social, the Philippines leads globally in terms of ad audience reach at 109.6 percent. As the most popular platform in the country, using Facebook ads can help you cut through the competition and reach your audience faster. 
Facebook ads, moreover, also offer flexible targeting while being cost-effective, making it the perfect avenue for small businesses that have limited budgets. They are also easily scalable which means you can make easy optimizations and adjustments depending on your ad's performance. For more information and tips on how to run a Facebook ad campaign, check out our article here. 
Facebook Ads Tools to Power Up Your Social Media Ads
Having the right Facebook ads tools in your arsenal can make or break your advertising's success. Here, we list all the tools that you need to launch an effective ad strategy.
1. Facebook Ads Manager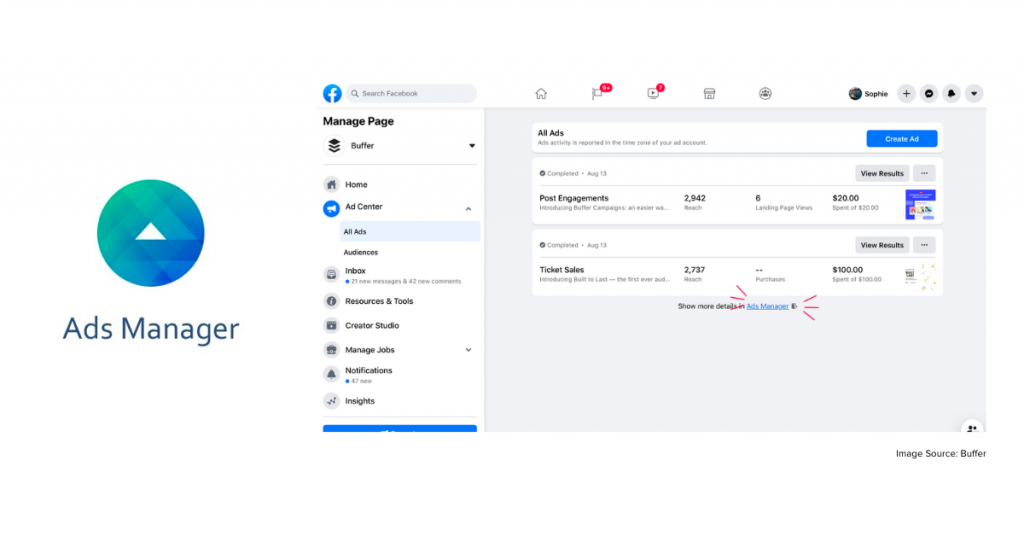 We cannot start the list without the tool from Facebook itself. The Facebook Ads Manager provides everything you need to launch an ad from choosing the purpose of your advertisement to audience targeting and results tracking. What's great with the platform is that it is under the direct management of Facebook itself, so it gets nifty updates that are organic and highly relevant to the other changes within the social media platform giant itself. 
2. Hootsuite Ads
Hootsuite Ads is one of the leading names in the world of social media management. What sets this tool apart from others is that it is easy enough to use while also having advanced ad management features like a central dashboard for tracking the performance of both organic and paid content. It also features automated bidding and targeting features which is perfect for those who are still starting on using social media ads on Facebook. 
The success of your Facebook ads will only be as strong as your ad materials. Create Vista is a platform that lets you easily create visuals for your ads even if you do not have technical design experience. Easily choose from thousands of pre-designed templates and even create video and animated ads on your own with this tool. 
With thousands and thousands of ads taking up our newsfeeds, you need the power of an engaging, catchy headline to inspire a click from your market. The Sharethrough Headline Analyzer is a great tool that helps you check how engaging your headline is. It also gives you helpful tips on how to optimize your copy. All you need to do is put your text on their website and hit "Find Out" to get suggestions. The cherry on top? It is 100 percent free!
This is another one of the Facebook ads tools that are perfect for those who are still exploring how to use social media ads. It is straightforward and uncomplicated, from its usage–which you can set up in a couple of minutes—to the way it displays numbers and metrics in easy-to-understand customizable dashboards.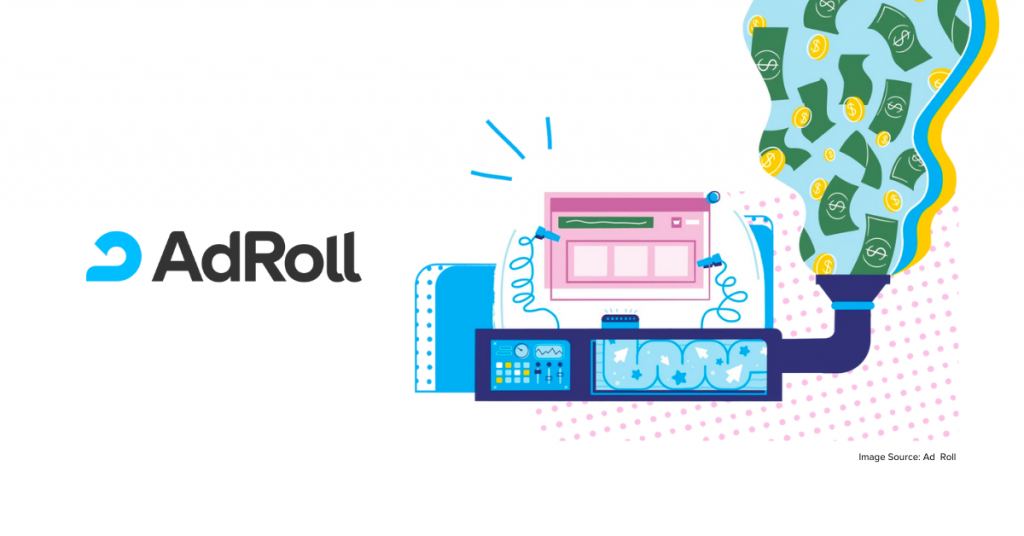 AdRoll is perfect for retargeting and lead generation. When someone visits your website without completing a desired action, AdRoll will push your retargeting ads to the newsfeed of the potential customer when they visit Facebook. It is a great tool for cross-device reach and lets you tap more potential customers. Moreover, it can also help you save time because it lets you run campaigns across more than 500 platforms in one place. 
More Than Facebook Ads Tools, You Should Also Hire Reliable Digital Ads Experts
Are you ready to launch your first social media ads? These Facebook ads tools can definitely help you launch your first campaign and succeed in your next one. Do you want to make sure that you start in the right direction? We here at Eight Media can lay out the groundwork for you. 
We are a digital marketing agency specializing in launching effective campaigns from social media, content marketing, to digital ads. Book a free consultation with us or sign-up for our newsletter to get more helpful articles like this.
---
BE IN THE KNOW OF THE LATEST NEWS AND UPDATES ABOUT DIGITAL MARKETING.