Video is one of social media marketing's most successful content formats to date, but where should you publish? Learn the key differences between TikTok and YouTube
Video content has become exceptionally popular. No matter what industry you're in, investing in great quality videos has proven to be beneficial for businesses. Studies show that an average person spends about 100 minutes a day watching video content. Thus, video can be a powerful marketing tool to push your products or services.
The question is where should you publish your videos? There is no question that video is essential in digital marketing. However, there is an ongoing debate as to which platform is best to post one's videos. While social media platforms offer video hosting services, TikTok and YouTube are a cut above the rest when it comes to video content.
In this article, we compare the two—TikTok marketing and YouTube marketing—to better assess which platform works best for video-centric social media marketing campaigns.
TikTok Social Media Marketing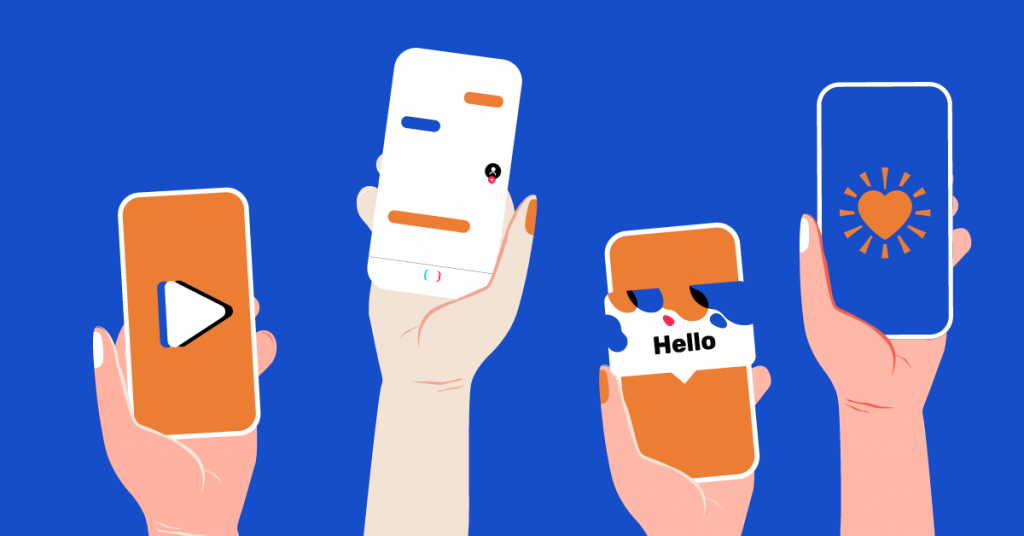 TikTok, formerly known as Musical.ly, is a video-focused social media service that focuses on short-form content. Launched in 2017, this social media platform allows users to add filters, texts, sounds, and music with ease.
According to Business of Apps, TikTok has over a billion users worldwide, making it the sixth most popular social media platform today. Users spend an average of 858 minutes a day scrolling for compelling content on the platform.
TikTok is incredibly popular among the Gen Z market. In fact, 41 percent of TikTok users are aged 16 to 24 years old. TikTok's appeal to the younger generation stems from the fact that it is more than just a social media platform. For them, TikTok has become a venue for creativity and self-expression.
TikTok's preference for short-form videos have prompted users to get creative with making the 15-second run worth watching. As a matter of fact, one of the best things about TikTok marketing is that it allows brands to explore their fun side.
We live at an age when skippable content has become a sin for marketers worldwide, so having brands engage their audience through out-of-the-box ideas is often rewarded accordingly. TikTok videos' virality gives companies that find success in the platform the huge benefit of running successful marketing campaigns that do not cost much, if at all.
YouTube Social Media Marketing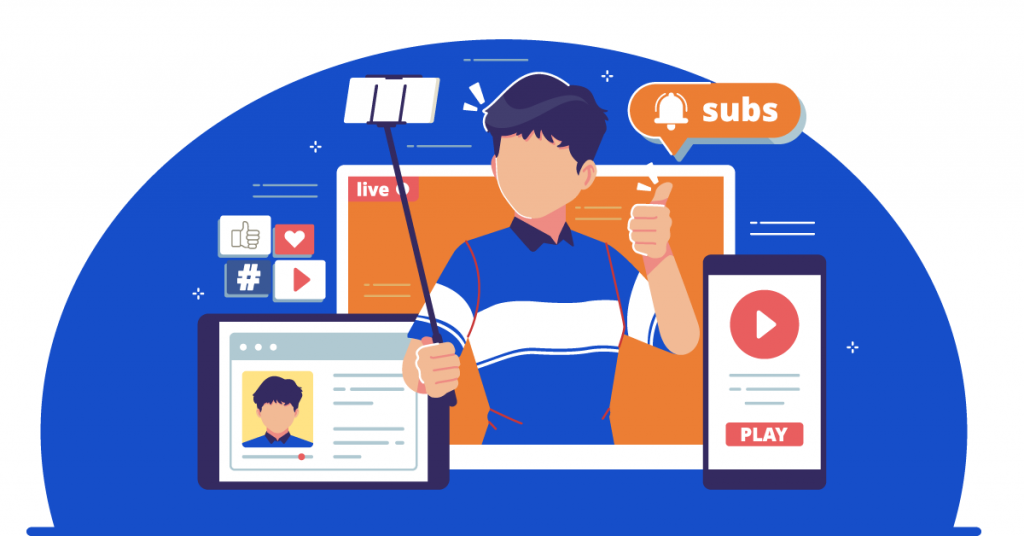 Launched in 2005, YouTube is an online video-sharing platform owned by Google. With more than two billion monthly users, it is the second most visited website worldwide. YouTube allows users to upload video content and share them with the world for free.
Over the years, YouTube has enjoyed tremendous growth because of its convenience and access. You don't need to pay a fee to open a YouTube channel. At the same time, it's not required for you to have a YouTube channel for you to enjoy the content on the website.
YouTube's popularity can also be attributed to its vast audience. YouTube has a massive user base belonging to different generations, from Baby Boomers to Gen Z. What this means is you can appeal to any and all demographics if you use YouTube the right way.
What makes YouTube great is the creative control that the platform gives its users. You have the freedom to record videos on your smartphone or hire a professional crew to film high-quality content. The only limit is your imagination when it comes to YouTube.
TikTok vs YouTube: Where Should You Post for Social Media Marketing?
TikTok and YouTube offer brands valuable features to take their business to the next level. If you're deep in contemplation as to which between TikTok and YouTube deserves your marketing efforts more, consider the following factors that differentiate the two to better weigh which platform better suits your needs.
Maximum video length
TikTok and YouTube used to have very defined differences when it comes to their respective video lengths. However, recent updates on both parties seem to make them much more competitive with each other's features.
TikTok's claim to fame was its 15-second video clips. In July 2021, it bumped its maximum video length to three minutes, and in February 2022, it now sits at 10 full minutes.
This is in response to YouTube's successful launch of YouTube Shorts, which is the platform's own version of the short-form video content that they debuted in September 2020.
Despite this constantly changing numbers game between the two platforms, marketers still find better purpose on TikTok when using short-form content for their campaigns. Meanwhile, YouTube remains king in the line of long-form videos, as YouTube allows a total of 15 minutes for unverified accounts and two hours for verified accounts.
Production costs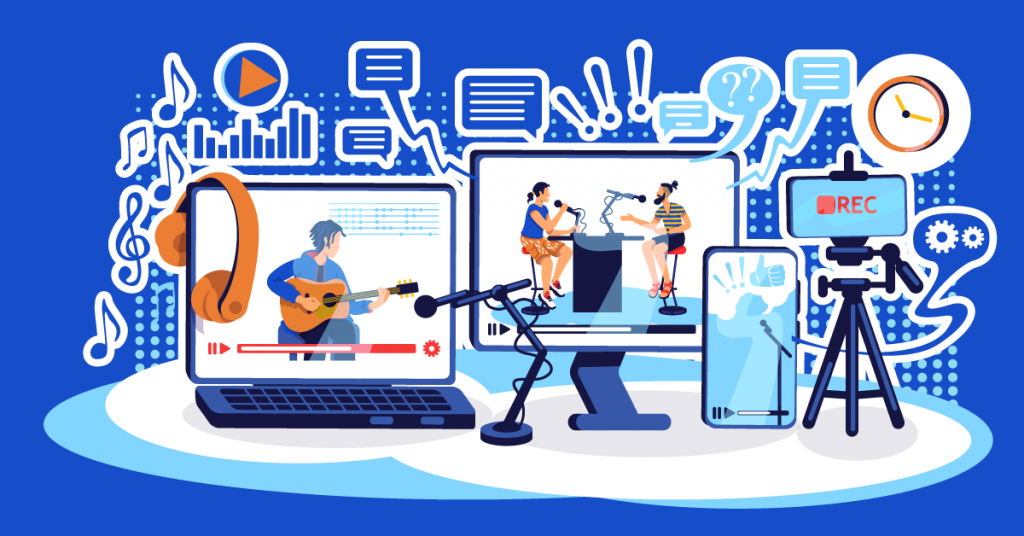 It can be expensive to produce a high-quality video on YouTube given the length you're targeting. On the other hand, videos on TikTok are cheap to produce because, in essence, all you would need is a nice smartphone to get started. If you're collaborating with a content creator, the production rates cost even more.
Target audience
YouTube appeals to multiple age groups, which makes the platform especially useful for brands attempting to reach a wide audience. Meanwhile, TikTok is focused on appealing to younger generations, particularly millennials and Gen Zers. While TikTok arguably is making slow progress in reaching older generations, its core audience lies in the youth.
Content type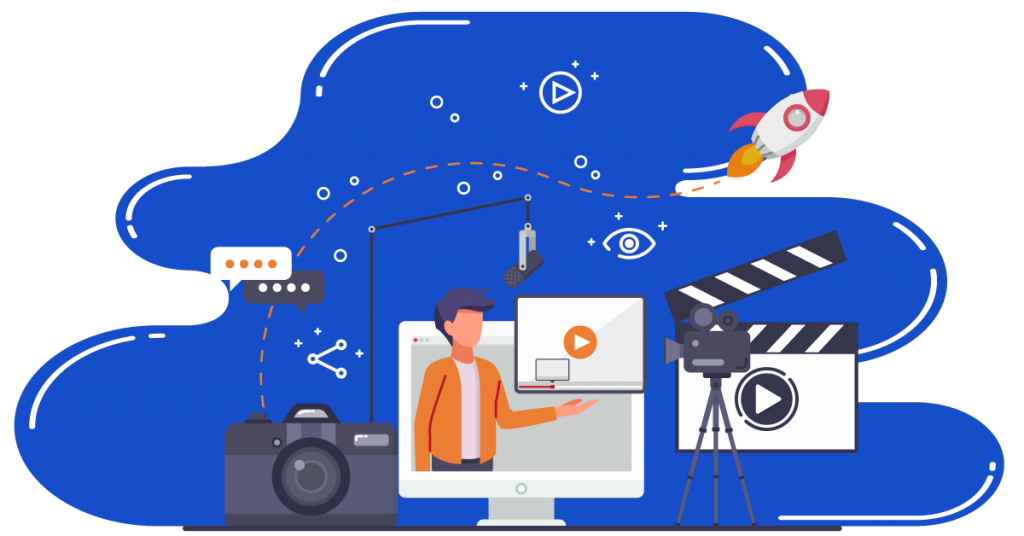 TikTok typically favors fun, unserious content. Most of what goes viral takes on the forms of musicals, dances, sports, and humorous videos like roleplay and satire. YouTube, on the other hand, has a richer variety of content, ranging from straight informative videos like TedEd, to the more casual content like Jubilee and BuzzFeed. YouTube also emphasizes on influencer-led vlogs that usually take on a slice-of-life treatment.
When you're contemplating if your social media marketing will be better off spent on TikTok or YouTube, you should consider the tone you and your brand are intending to convey, as well as the type of audience you'd like to engage.
Learn More about Social Media Marketing for TikTok and YouTube
Both TikTok and YouTube offer brands great opportunities to grow their business. Given their key differences in niche content and user demographic, it's safe to say that there is no one-size-fits-all between the two. The more suitable video-sharing platform for your brand in particular will depend on your target audience, marketing goals, and the type of videos you want to create.

The world of video creation can be exciting, and it's imperative you make every effort count. Beyond vidoes also lies much more about social media marketing that you can explore. Contact our team today to learn how we can help your business run creative campaigns that will make your brand stand out.
---
---
HAVE BETTER CHANCES AT ACHIEVING YOUR BUSINESS GOALS THROUGH SOCIAL MEDIA MARKETING.
---