The market for online shopping is now at its most competitive. Make sure your business thrives by learning these eCommerce marketing tips.
Online shopping in the Philippines is a force to be reckoned with. In 2021, the country's eCommerce sales reached $17 billion, and the market is expected to grow further to $24 billion by 2025. Online shopping platforms like Lazada and Shopee have empowered many small businesses to reach a wider audience. Truly, the future of enterprises looks bright when they're involved in online shopping—but not without some tried-and-true eCommerce marketing tips. 
In this day and age, the importance of digital marketing in business should no longer be questioned. It can propel your company to greater heights if you have an online business. Follow these eCommerce marketing tips from our experts to help expand your business and generate more leads.
eCommerce Marketing Tips to Grow Your Business
Want to see your small business succeed? The following eCommerce marketing tips will not only help boost your sales. If done right, it can also ensure that your customers have an enjoyable shopping experience.
1. Use multiple communication channels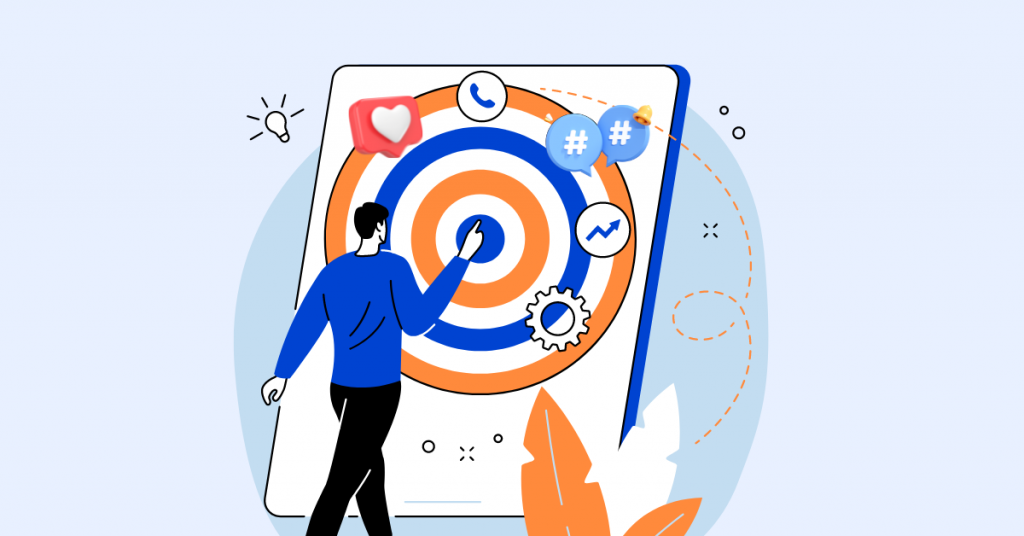 Setting up an online store on your website just won't cut it. If you want your business to succeed in this ultra-competitive landscape, you should be available on as many platforms as possible. This is one of the eCommerce marketing tips that first require time and investment. However, you'll find that all the effort will be worth it in the long run once sales flood in from your various sales channels.
As a start, you can open business pages on popular social media platforms such as Facebook and Instagram. You should also consider selling your products on eCommerce platforms like Lazada and Shopee. You can also utilize email newsletters as they are effective in conveying product promotions. These platforms, when used supplementarily, can increase your sales and lead more people to visit your official website, which is always a total win.
2. Analyze what your competitors are doing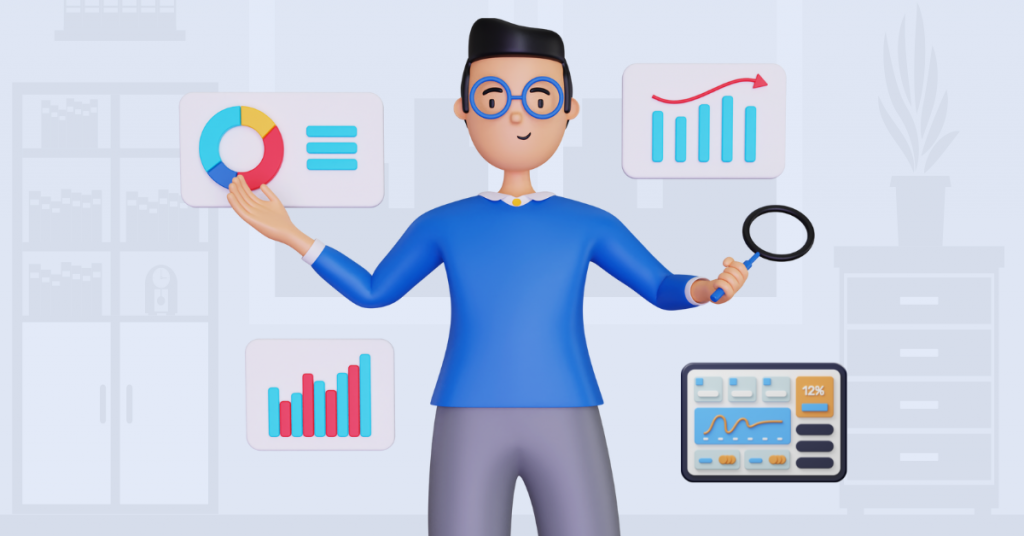 Whether you're a new business owner or a seasoned entrepreneur, you should learn to value the insights you'll get from checking out what your competitors are faring. By analyzing their performance, you can devise a compelling business strategy for your own brand.
You can conduct a Google search on your products and check the buying process in competitors' eCommerce stores. For advanced competitor analysis, you can use competitor intelligence tools like Ahrefs, SEMRush, or Buzzsumo.
If your business is in a highly competitive niche, this is one of the eCommerce marketing tips that can help your business stand out. To take your competitor analysis to the next level, you can enlist professional marketers to do the leg work for you.
3. Create compelling content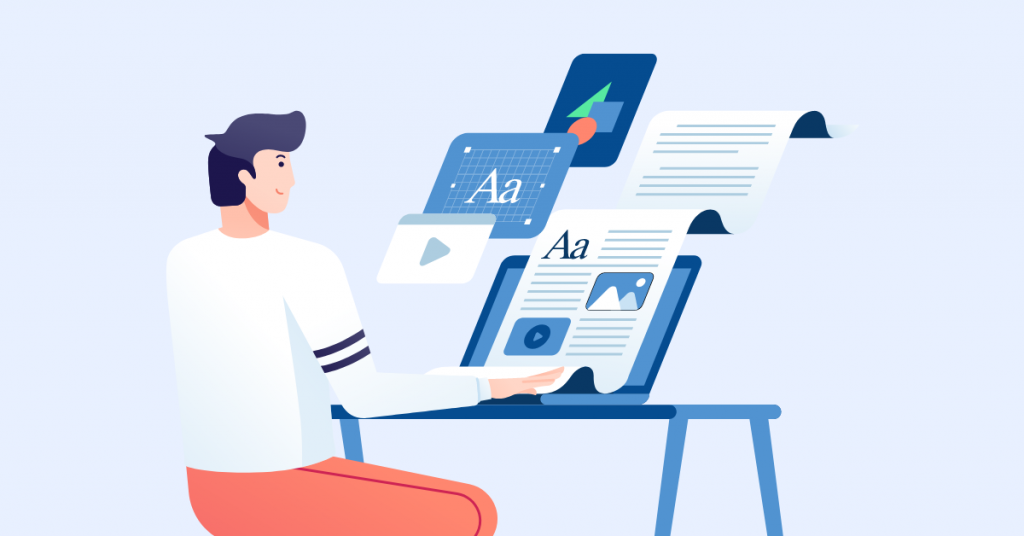 Unlike brick-and-mortar stores that allow customers to sample products, online shoppers don't get to try your offerings. You can only pique their interest through creative storytelling.
Blogging can both be effective and efficient for your online marketing. Create comprehensive guides to use your products that can upsell your offerings' effectiveness. Make sure that you properly establish your product's relevance to pressing issues dealt with by your target audience. For example, if you're in the beauty industry, create blogs that tackle particular skin issues and discuss the ways your product is able to resolve them.
Aside from blogging, one of the best eCommerce marketing tips today is starting a podcast to build a stronger community and share your expertise. You can also guest post on other websites to drive traffic to your business. Guest posting is another effective way to do SEO by way of building credible backlinks.
While making valuable content, you shouldn't forget your website copies and landing pages. These should be optimized for SEO, which means you need to set the main keywords you'd want to rank for on Google.
Investing in compelling content is one of the most practical eCommerce marketing tips because you can repurpose your content on various platforms. Your content can also position your company as a trustworthy source online.
4. Invest in pay-per-click ads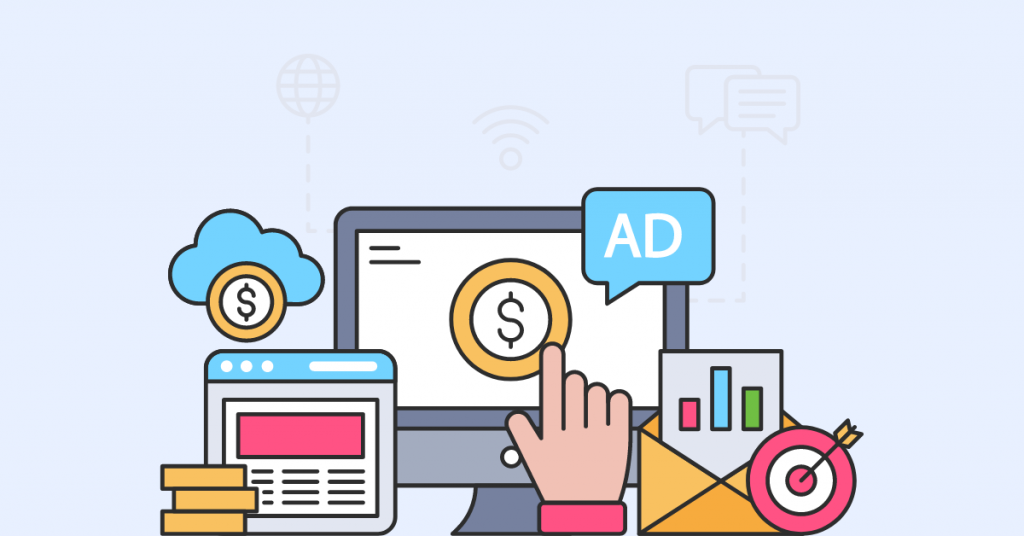 Online advertising in the Philippines doesn't necessarily come with a steep price tag. When you invest in pay-per-click (PPC) ads, you only pay for the times people visit your website or online store. What's great about PPC ads is that data back them. They're easy to scale and offer a good return on investment.
Search engine marketing targets ready-to-buy shoppers and can lead to higher sales than organic marketing. In order to make your online shop advertising effective, you should invest in the right keywords that will allow you to reach potential shoppers. This may be one of the eCommerce marketing tips that require an initial investment, but it will be worth it in the long run.
5. Consider trying influencer marketing
If your business pages on social media don't have a huge follower count, you can leverage someone else's in order to reach the right people. This is one of the eCommerce marketing tips that require you to invest in quality, not quantity. Unless you have a huge budget at your disposal, you should be strategic regarding the personalities you partner with. Don't partner with someone simply because they have millions of followers on Instagram.
While some influencers may require you to pay a fee, others are willing to post about brands in exchange for complimentary products or services. Moreover, you must choose personalities that reflect your brand's values. They should also have followers with the purchasing power to buy your products.
An influencer marketing campaign is similar to a social media campaign. You should be able to reach the right target audience through your influencer partner. If you need help identifying the right personalities worth your time and money, consult digital marketing experts.
See These eCommerce Marketing Tips in Action by Partnering with Eight Media
Following these eCommerce marketing tips can help your business thrive in an ever-competitive market. Want to implement the best strategies for digital marketing in the Philippines? Partner with our marketing experts at Eight Media.

Our company specializes in digital marketing solutions for small business ventures. Grow your eCommerce brand with our eCommerce marketing tips and more. Contact our team to schedule a call. 
---
---
BE IN THE KNOW OF THE LATEST NEWS AND UPDATES ABOUT DIGITAL MARKETING.